Most Liberal Cities in Illinois
Every resident has a lot to choose from in Illinois, a state with diverse political, cultural, and economic landscapes. It's crucial for potential liberal renters or buyers to comprehend the sociopolitical landscape of various areas. We will examine in detail what makes each of the 12 most liberal cities in Illinois distinctively progressive.
For the most Liberal Cities in New York, read this article.
12. Chicago
The Heart of Illinois
Chicago is known for its progressive politics and is frequently referred to as the heart of Illinois. It's the city's dedication to diversity, inclusivity and social justice that places it at the leaders of liberalism in Illinois. Chicago, with a population of over 2.7 million, is a vibrant combination of cultures and ideologies that supports its liberal ethos making it one of the 12 most liberal cities in Illinois.
Progressive Neighborhoods and Policies
Unique neighborhoods with their unique personalities, such as the Wicker Park, Hyde Park and Logan Square enthusiastically embrace the progressive spirit. They receive recognition for their active social activism, vibrant arts scene, and vibrant LGBTQ+ communities. Local legislation, such as the Affordable Requirements Ordinance, which requires developers to incorporate affordable housing into their plans, further demonstrates Chicago's dedication to progressive ideals.
11. Evanston
An Academic Hub
Next on the list of the most liberal cities in Illinois is Evanston. The city is located in Cook County, and is a hub of liberal culture in addition to being the prestigious Northwestern University's home. The city's high-quality public schools and attention to environmental sustainability contribute to its progressive appeal.
Groundbreaking Policies
Evanston's innovative approach to social justice is what makes it stand out. By offering reparations to Black inhabitants in 2020, it made global news and reinforced its robust liberal attitude.
10. Oak Park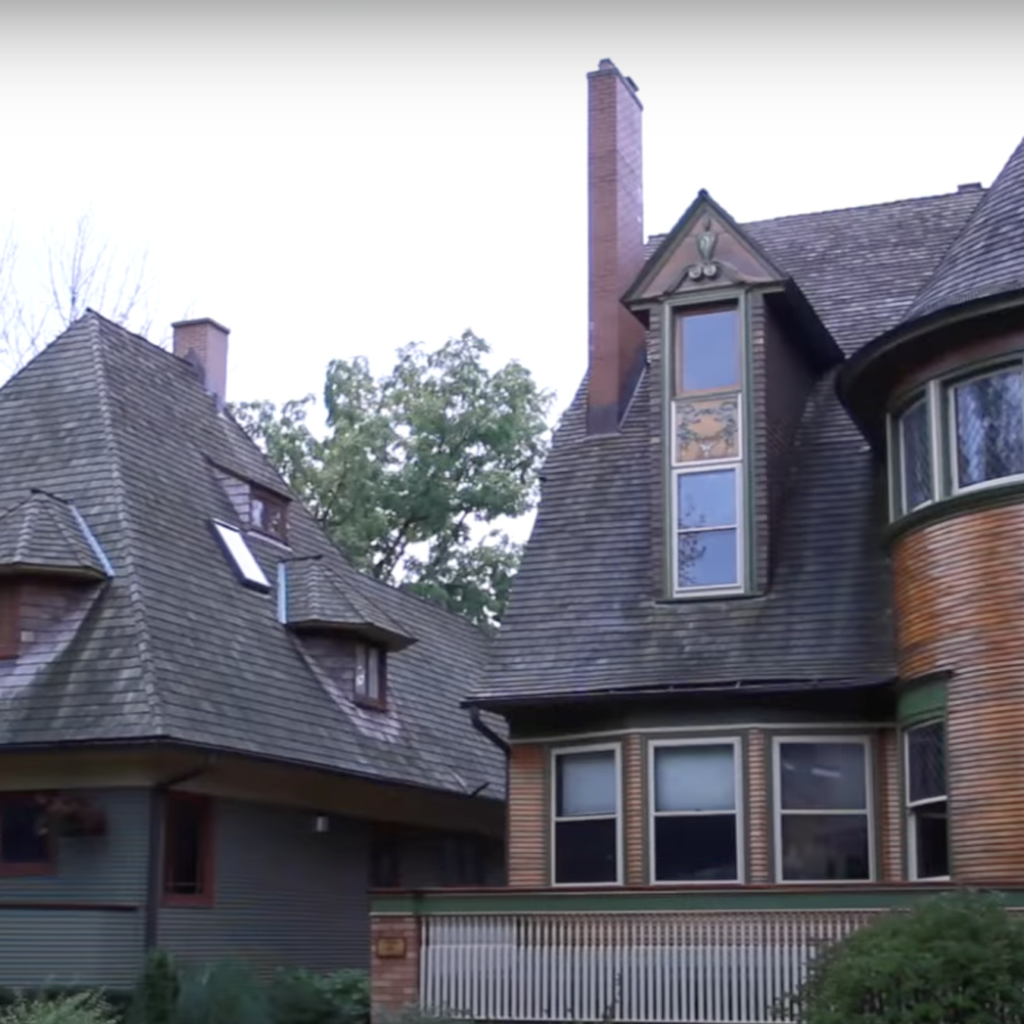 Celebrating Diversity
Located just west of Chicago, Oak Park is a refuge for inclusion and diversity. Fair Housing Laws from the 1970s, which have supported its long-standing commitment to racial integration, have made it a pioneer in progressive housing laws. 
Active Citizenry
Residents of Oak Park are active in politics and typically support initiatives like social justice, sustainability and education. Oak Park maintains and promotes its liberal principles thanks to an engaged citizenry and a forward-thinking government. These reasons make Oak Park one of the most blue cities in Illinois.
9. Urbana
A University City with a Liberal Heart
The University of Illinois is located in Urbana, which has a sizable liberal population. The city is renowned for its dedication to socially progressive causes including the rights of LGBTQ+ people and the environment.
Active Community Engagement
In Urbana, it is common for residents to actively participate in municipal administration. Residents frequently express their liberal beliefs and participate in the creation of local policy through grassroots initiatives and public forums.
8. Carbondale
An Inclusive College Town
Carbondale, with Southern Illinois University at its heart, is known for its multicultural demographics and progressive policies. From its local organizations to city council, a consistent push towards inclusivity and liberal values is evident.
A Forward-Looking City
Carbondale actively supports a progressive plan of action, whether it is via efforts to provide affordable housing or environmental sustainability. The city's government, educational facilities, and thriving local scene all reflect its liberal mentality.
7. Champaign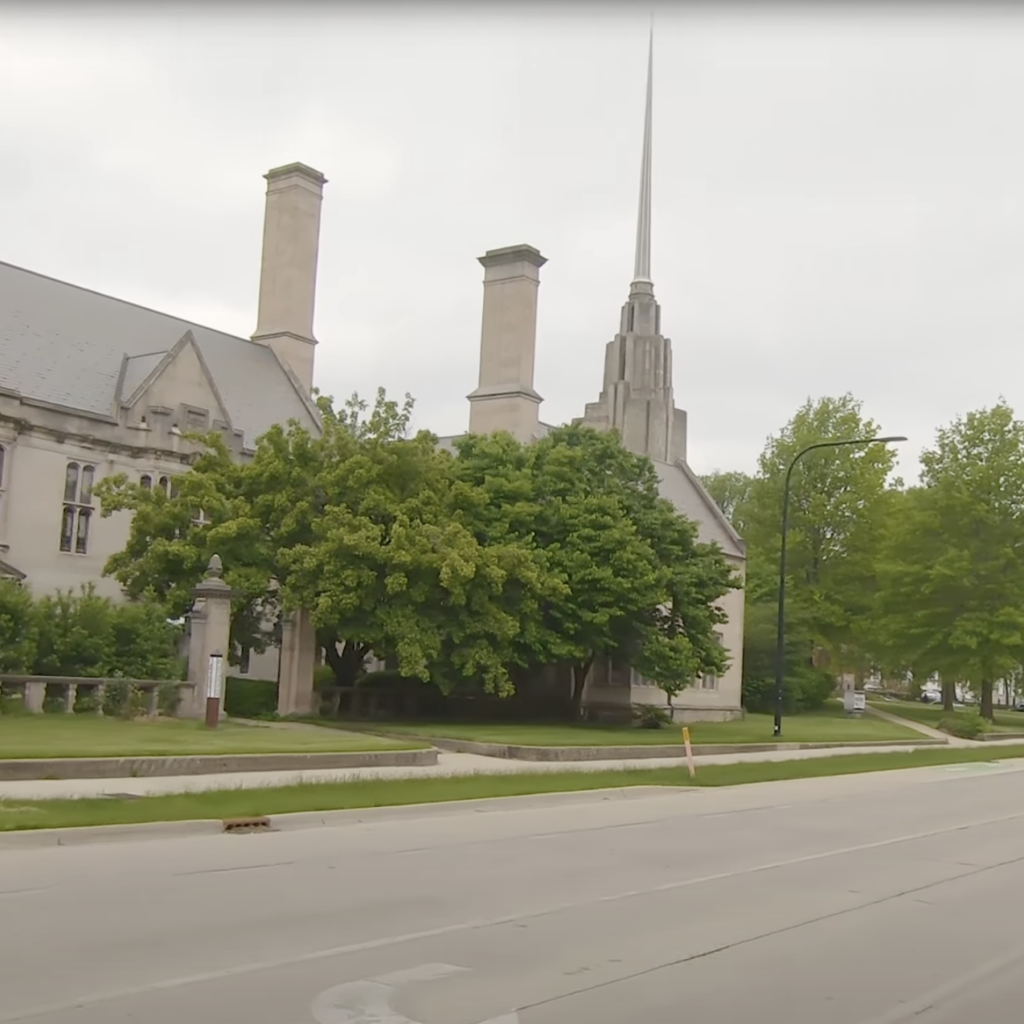 An Academic City with Progressive Values
The University of Illinois, which is located in Champaign and is next to Urbana, is what gives the city its liberal leaning. Champaign has a high emphasis on social fairness and education and frequently backs progressive politicians and initiatives. Champaign is also one of the best places for young professionals to live in Illinois.
Emphasis on Affordable Housing
The multiple programs promoting affordable housing in Champaign demonstrate the city's dedication to affordability. The municipal administration puts in a lot of effort along with local nonprofit organizations to provide fair housing options for all citizens.
6. Bloomington
A Liberal Island in a Conservative Sea
Bloomington has continually shown progressive inclinations while being located in a usually conservative area. Illinois Wesleyan University and a part of Illinois State University are significantly responsible for the liberal influence in the city.
Commitment to Inclusivity and Understanding
The diversity commission, which fosters cross-cultural communication among the community, is an example of Bloomington's dedication to inclusiveness. The city's efforts to include all citizens exemplify its progressive beliefs.
Let's get into the top 5 most liberal cities in Illinois.
5. Springfield
The State Capital with a Liberal Side
The state capital, Springfield, has a sizable liberal population and is politically diverse. The city, which is recognized as Abraham Lincoln's hometown, mostly promotes liberal ideologies in the fields of social services, healthcare, and education. This is what makes Springfield one of the most liberal cities in Illinois.
Progressive Voices in Education and Healthcare
Progressive voices in the city frequently speak out in favor of open access to healthcare and public education. Springfield's attention to these industries is a reflection of its commitment to the well-being of its citizens.
4. Rockford
A City on the Path of Progress
The third-largest city in the state, Rockford, is steadily moving in the direction of liberalism. The city of Rockford, known for Rockford University and a growing healthcare sector, lends its support to progressive programs in healthcare, social services, and education.
Strides in Social Services and Healthcare
The dedication of Rockford to social services as well as accessible access to healthcare has influenced its recent political leaning in favor of liberal beliefs. The city's expanding healthcare sector has an impact on its socio-political landscape by attracting liberal-leaning professionals.
3. Decatur
Liberal Minority in a Conservative City
Although Decatur has a strong liberal minority that actively participates in local administration, the city has a conservative leaning. The progressive undercurrent in the area is greatly influenced by Millikin University, which serves as a focus for social activity and progressive beliefs.
A Platform for Progressive Policies
While the conservative majority rules Decatur, the liberal minority persistently promotes liberal politicians and initiatives. This active engagement guarantees a wide spectrum of viewpoints and a thriving democratic climate in the city.
2. Normal
Education and Environment at the Forefront
Normal houses Illinois State University and is renowned for its dedication to environmental preservation and education. Its population's high level of education and eco-friendly projects are reflections of its progressive principles.
Emphasis on Sustainability
The emphasis on sustainability in Normal's policy and urban development is clear. The town's focus on recycling and renewable energy projects are indicators of its commitment to environmental preservation and reflect its liberal character.
1. Peoria – Most Liberal City in Illinois
A Historical City with Emerging Liberal Tendencies
Peoria, formerly known as a swing city, has gradually shifted in recent years in favor of liberal beliefs. This change has been significantly aided by its expanding healthcare industry and university population.
Progressive Changes in Housing and Economy
The city of Peoria has made success in its efforts to provide affordable housing and economic inclusion. Recent local support for liberal candidates and ideas is a reflection of the city's transforming political landscape.
Conclusion – The 12 Most Liberal Cities in Illinois
In summary, the twelve cities represent a thriving liberal landscape across Illinois, each with its own distinctive combination of progressive traits. Illinois offers a city that resonates with your liberal beliefs, whether you are drawn to the ethnic vitality of Chicago, the groundbreaking social justice programs of Evanston, or the eco-conscious mentality of Normal.
People Also Read