The History of House Real - A Timeline
House Real's Beginnings in 2003
House Real started over 20 years ago in 2003 as a real estate listing business, providing visitors with property listings in all 50 states across the USA.
This was an innovative move at a time when the housing market was still concentrated locally, with the market fragmented among many small regional realtor websites, listing only in their specific area.
Acting as a traditional realtor would House Real managed both sales and rental listings, allowing the entire market to be served from the website.
Additionally, the business offered an alert service to highlight opportunities for buyers in the following areas:
– Foreclosures
– For Sale by Owner Properties
– Land for sale
– Timeshare rentals
House Real also offered home buyers assistance in finding a mortgage for their home purchases, something that again in 2003 was usually niched down to a specialist broker. The original HouseReal.net was an innovator in the space, offering many real estate services under one umbrella.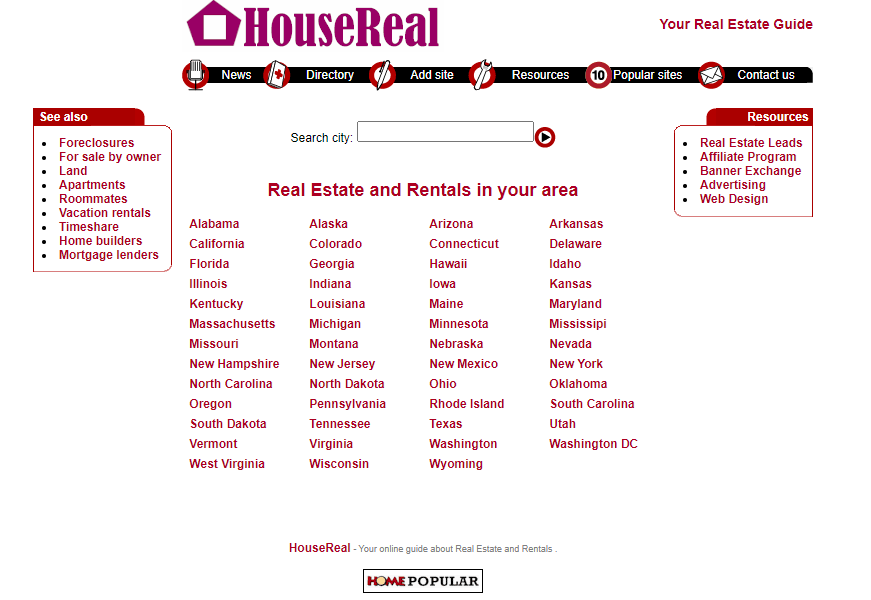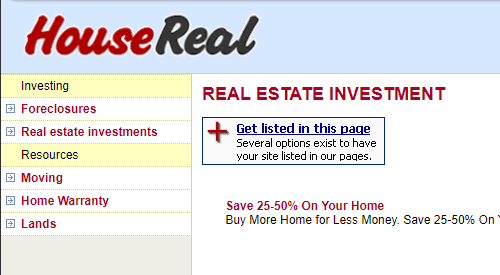 2005 - Offering Services to Real Estate Investors
After a successful launch in 2003 as a real estate listing business, House Real branched out into offering service provisions in the real estate investment space in 2005.
Our business inbox was full of real estate investors asking questions about ROI, rental yield hot spots and best locations for land investment opportunities. After continually passing inquiries onto other sources we decided to enter the space – becoming consultants and deal match makers for investors looking for the following:

– Residential buy to rent properties
– Residential rennovation opportunities (buy to flip)
– Plots of land with and without building permissions
– Group buys and timeshare investment opportunities
2020 - Branching into Real Estate Publishing
In addition to our core real estate consultancy business, in 2020 we branched out into publishing written content on our website. As part of this move we also acquired a small real estate publishing business called Building Design News.
After 15 years of successfully matching investors with properties and helping individual landlords run their property portfolio it made perfect sense to share our knowledge with the wider web. After all, the more we can prove our expertise the more chance of budding landlords and investors using our consultancy services.
Here are some of our most popular content categories:
Help for Renters and Landlords