Most Affordable Florida Key to Live on
Living in the Florida Keys holds an undeniable charm. The warmth of the sun, the breathtaking views, and a strong sense of community envelop each island like a comforting hug.
However, affordability often arises in this idyllic setting. Though it may seem impossible, owning a home or finding a cheap rental here is possible. Our exploration of the the 10 most affordable places to live in Florida Keys uncovers places where this dream can become a reality without sacrificing the essence of a rich and satisfying life.
As we journey from Cudjoe Key to Stock Island, each destination we visit reveals a story of economical living against the backdrop of the serene and picturesque Florida Keys.
You'll struggle to find a place to live in Florida that's cheaper than Lehigh Acres.
10. Cudjoe Key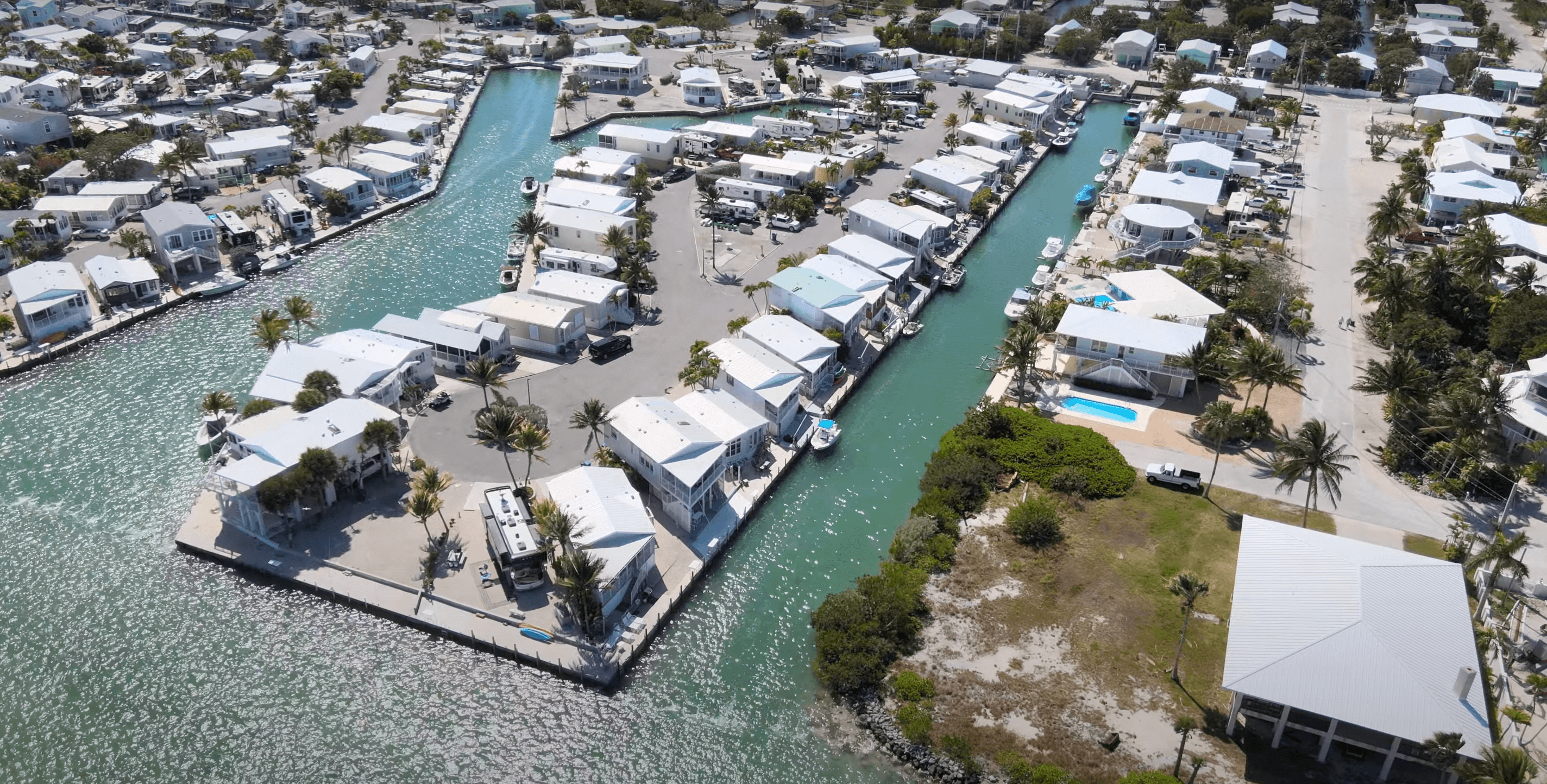 Cudjoe Key, a short drive from Key West, welcomes Florida Keys visitors looking for a budget getaway. The atmosphere here is wonderfully relaxed, embodying a community that values the simplicity of life amidst the natural beauty that surrounds it. From modest homes to waterfront properties, budget-conscious buyers and renters have many options.
What enhances the charm of Cudjoe Key are the local amenities that are not only convenient but also easy on the wallet, offering essential services and recreational opportunities without breaking the bank. When compared to the costs of living in other Keys, the comparatively lower expenses make Cudjoe Key an even more appealing place to call home.
9. Key Colony Beach
Continuing our exploration, we arrive at Key Colony Beach, a city on a key that perfectly encapsulates the dream of living in the Florida Keys without straining your budget. A unique sense of belonging exists in this close-knit community.
Charming single-family homes and affordable waterfront condos are just a few of the housing options here. The local amenities in Key Colony Beach not only cater to your basic needs but also support an engaging and budget-friendly lifestyle.
Whether it's a plethora of outdoor activities, dining experiences, or community events, they're all within your reach without putting a significant dent in your finances, making Key Colony Beach an attractive choice for affordable living in the heart of the Florida Keys.
8. Marathon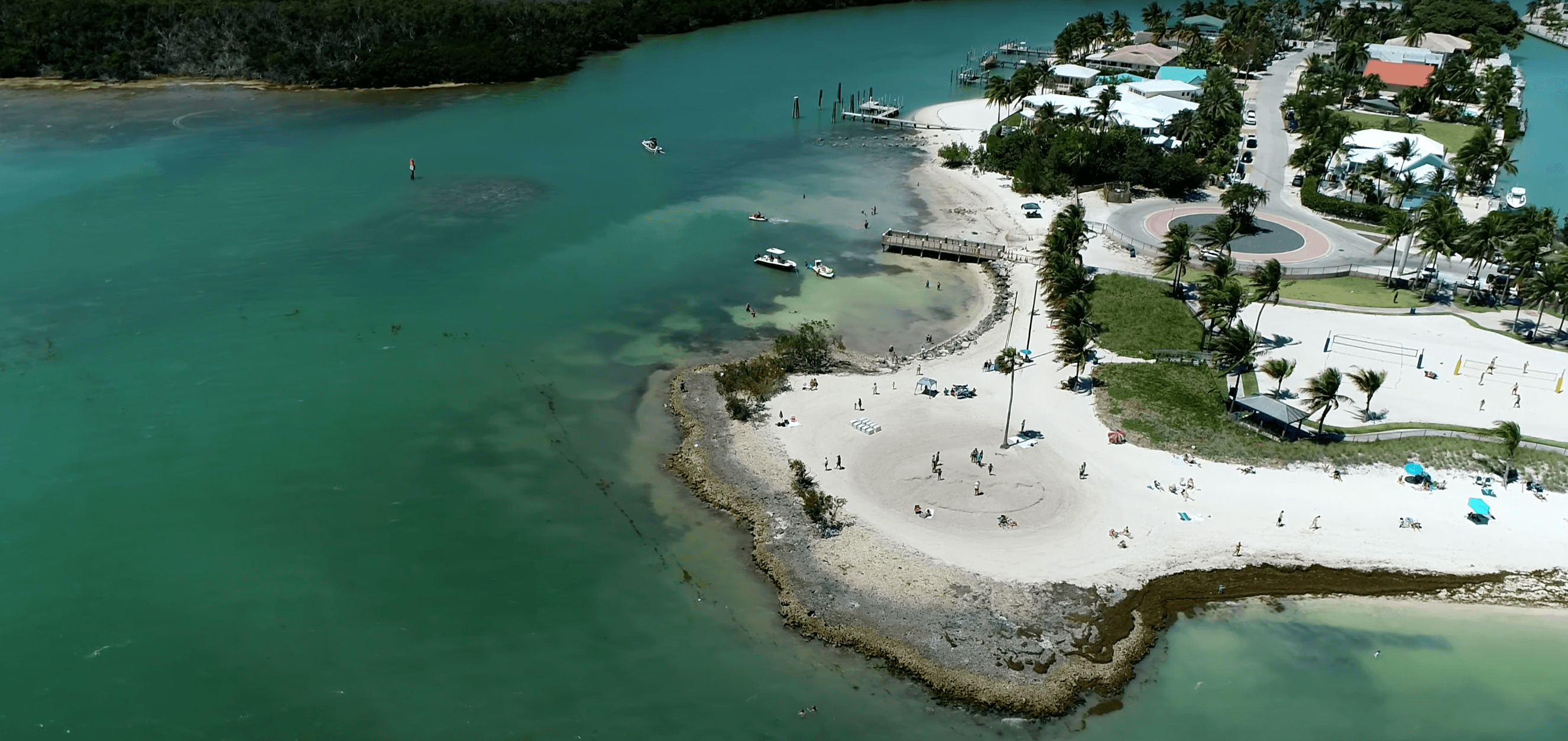 We continue our journey to Marathon, a city that embodies affordability without sacrificing the Florida Keys lifestyle. Its strategic location at the heart of the Keys makes it an ideal hub for individuals in search of budget-friendly housing options. The real estate market in Marathon is diverse, catering to various financial capacities by offering both modest homes and economical waterfront properties.
The local economy is strong and offers many jobs, making it more appealing to those seeking a balanced lifestyle without high costs. Marathon's community-centric environment is known for its welcoming atmosphere for newcomers.
The abundance of local amenities and recreational options ensures that residents have access to essential services and leisure activities without the need for a substantial budget. When compared to other parts of the Florida Keys, the reasonable cost of living in Marathon solidifies its position as a top choice for those seeking an affordable yet enriching living experience.
7. Historic Old Town
As we travel, the Historic Old Town welcomes us to a world where history and culture blend with affordability. This area's rich history allows residents to experience culture without breaking the bank.
The housing market in this historic district offers a variety of choices, from charming cottages to budget-conscious apartments. The sense of community is also strong, and neighbors often form close-knit bonds, enhancing the appeal for those seeking a supportive environment.
Essential services, dining options, and recreational venues are all conveniently accessible, contributing to a cost-effective living experience. For budget-conscious Florida Keys residents, Historic Old Town's unique blend of historical landmarks and low living costs makes it a popular destination.
6. Bahama Village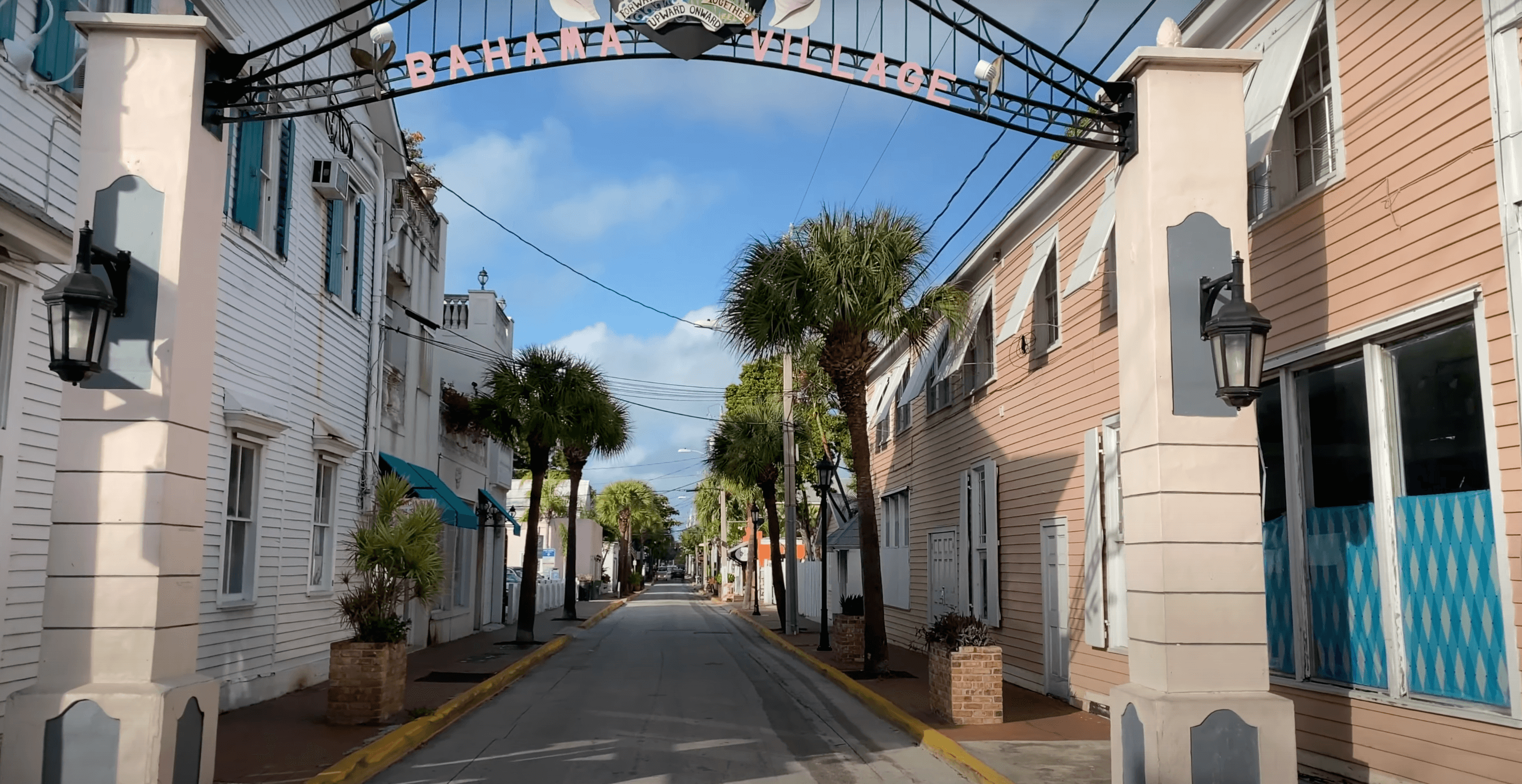 Bahama Village welcomes you with affordable living and a vibrant culture, making it one of the best Florida Keys to live on. The neighborhood's diverse housing options fit various budgets, making it appealing to those seeking affordability. The community spirit in Bahama Village is welcoming and inclusive, fostering a supportive environment for its residents.
Local amenities are well-provided, ensuring access to essential services and recreational opportunities without imposing a high cost of living. The cultural tapestry of Bahama Village enriches the overall living experience, offering a budget-friendly lifestyle without sacrificing the essence of what makes the Florida Keys a desirable locale.
The harmonious blend of affordability, a lively community, and cultural engagement make Bahama Village an alluring choice for budget-conscious individuals eager to savor the best of the Florida Keys lifestyle.
5. Friendship Park
Friendship Park is a place that embodies affordability while providing a peaceful living environment. Beautifully situated, this area has housing options for all budgets.
Here, homeowners and renters can find affordable homes and waterfront properties. The community in Friendship Park thrives on camaraderie and support, creating a warm and inviting atmosphere for newcomers.
Local facilities and services are abundant, ensuring that the essential needs and recreational desires of the residents are met without straining their financial resources.
The comparatively lower cost of living, when compared to other areas in the Florida Keys, amplifies the allure of Friendship Park for those in search of an affordable place to call home amidst the tranquil beauty of the Keys.
4. Big Coppitt Key
As we continue, Big Coppitt Key is another affordable oasis in the Florida Keys. The housing options here range from modest dwellings to budget-friendly waterfront homes, accommodating a diverse range of financial needs.
The welcoming community in Big Coppitt Key fosters a strong sense of belonging among its residents, providing comfort for newcomers. A wealth of local facilities ensures that essential services and recreational opportunities are readily accessible, making daily life convenient and enjoyable without a substantial financial burden.
The affordability of living in Big Coppitt Key, coupled with the enriching lifestyle it offers, presents a compelling choice for those seeking a harmonious balance between budget and a fulfilling living experience in the Florida Keys.
3. Big Pine Key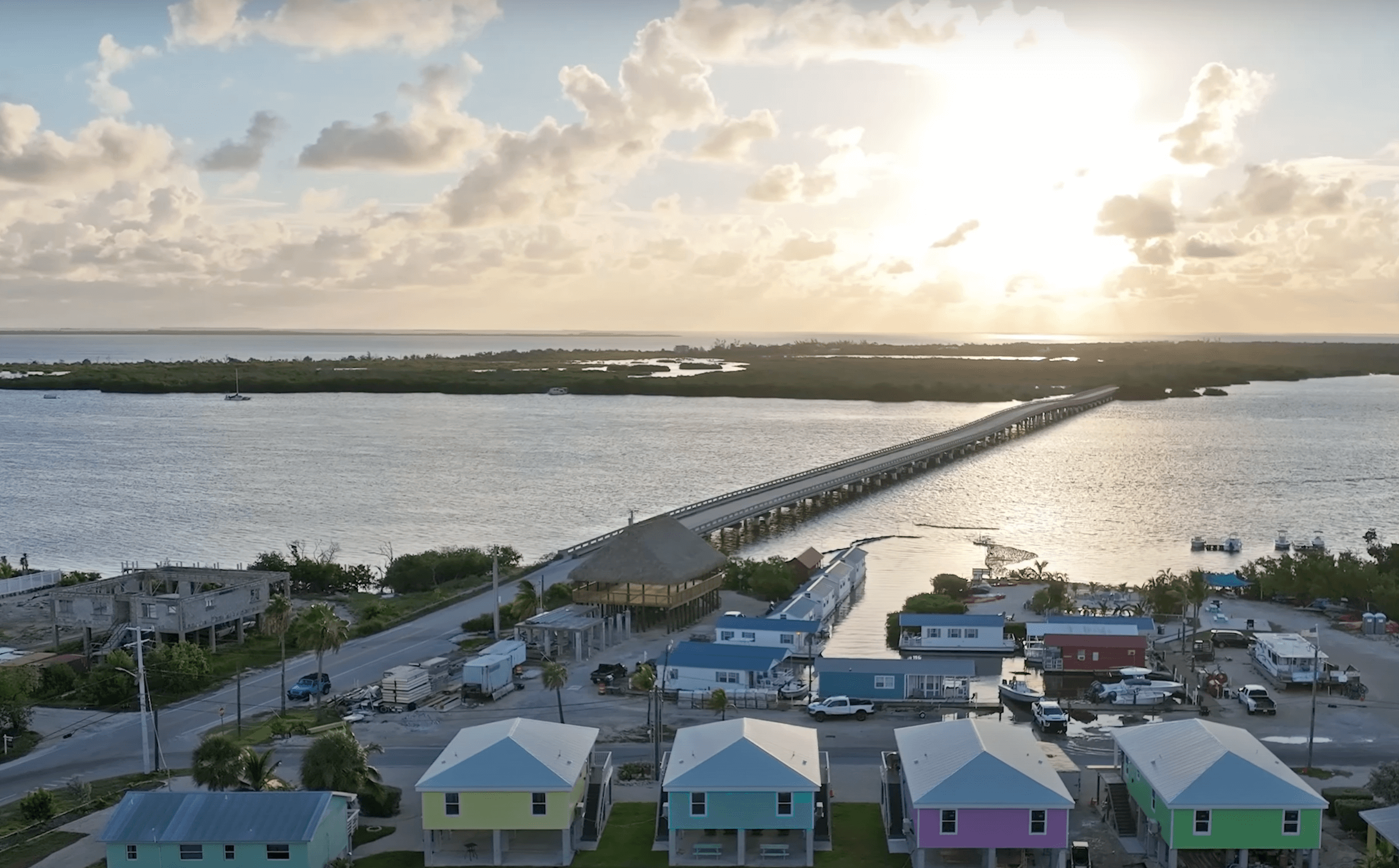 Big Pine Key, an affordable paradise in the Florida Keys, is our next stop. The real estate market here is offers a range of options from economical homes to waterfront properties that won't strain your budget.
The community spirit is warm and supportive, further enhancing the charm of this budget-friendly locale. Local amenities cater to residents' essential needs while also providing numerous recreational opportunities that enhance the living experience without imposing a high cost.
Budget-conscious visitors seeking a taste of the Florida Keys lifestyle will love Big Pine Key's balance of affordable living and natural beauty.
2. Layton
Approaching the epitome of affordability within the Florida Keys, Layton shines as a beacon of cost-effective living. This small city provides a range of housing options to accommodate various budget considerations, making it a practical choice for both homeowners and renters.
The residential ambiance is tranquil and welcoming, with a community that values neighborly bonds and mutual support. Local amenities provide easy access to essential services and recreational venues, making life in Layton pleasant and affordable.
The reasonable cost of living, especially when compared to other areas in the Florida Keys, combined with the serene living environment, positions Layton as a top choice for those seeking affordability within this enchanting archipelago.
1. Stock Island – Most Affordable Florida Key to Live on
The most affordable Florida Key to live on is Stock Island. The housing market here is incredibly accommodating, offering a wide range of cost-effective options to suit various financial situations.
The community on Stock Island is diverse and welcoming, creating a nurturing environment for residents from all backgrounds. Local amenities are readily available, ensuring a comfortable lifestyle with convenient access to essential services and a variety of recreational opportunities that won't strain your budget.
The combination of affordability, a strong sense of community, and captivating natural surroundings makes Stock Island the top choice for those looking to experience the essence of the Florida Keys lifestyle without a significant financial commitment.
Conclusion
Our exploration of the Florida Keys' affordable havens shows a reality often overlooked by the region's opulent imagery. From Cudjoe Key to Stock Island, each destination paints a compelling picture of cost-effective living amid the scenic beauty and community warmth that characterize the Florida Keys.
These locales provide a ray of hope to those desiring a budget-friendly home in this sun-drenched archipelago. The dream of embracing the relaxed and enriching lifestyle of the Keys while staying within a budget is not a mere fantasy but a tangible possibility just waiting to be discovered.