Is Marietta Safe?
The city of Marietta, Georgia, is located a few miles northwest of Atlanta. It's a continuously growing community with a population of over 60,000 people. But how safe is Marietta GA? Marietta is rich in history and offers a lot of opportunities, but like any other city, living there has pros and cons for both residents and visitors. If you're considering visiting the area, one of the few things you need to ask yourself is, "Is Marietta, GA, safe?" This article will examine the city's crime rates, safest and most dangerous neighborhoods, safety measures, and the pros and cons of living in Marietta.
If you want to know if neighboring city Smyrna is safe, click here.
Crime Rates in Marietta
Crime rates are one of the most significant factors to look into when asking yourself, "Is Marietta, GA, safe?" According to data from the FBI's Uniform Crime Reporting (UCR) program, the Marietta GA crime rate is generally lower than the national average. The FBI's UCR program compiles data on crimes such as robbery, murder, rape, burglary, aggravated assault, motor vehicle theft, and larceny-theft. Below are Marietta's crime rates based on 2020's reports:
Violent Crime
The violent crime rate in Marietta per 100k people is 331.2, which is lower than the national average of 367.9.
Property Crime
The property crime rate in Marietta per 100k people is 3,797.5, which is higher than the national average crime rate of 2,110.5. To help prevent property crimes you can install CCTV around your home.
The crime rates in Marietta may be below the national average, but it's necessary to remain vigilant about personal safety because crimes can happen anywhere. Remember that crime rates also differ based on the city's neighborhood or location, so research and data is essential to determine "Is Marietta, GA, safe?"
Safest and Most Dangerous Neighborhoods in Marietta GA
Marietta has neighborhoods with varying property crime rates, and the following data provides an overview of the most secure and hazardous areas in the city below.
Safest Neighborhoods
These are the safest places in Marietta with low crime rates.
Whitlock Heights: Located just west of Marietta Square, this neighborhood is famed for its streets adorned with trees, historic homes, and minimal crime rates.
Saint Joseph: Located just north of Marietta Square, this neighborhood boasts numerous parks, exceptional schools, and minimal property crime rates.
Windy Hill: Located just east of Marietta Square, this neighborhood is home to several shopping centers, parks, and minimal crime rates.
Most Dangerous Neighborhoods
These are considered as read areas in Marietta.
Fair Oaks: Located just southwest of Marietta Square, this neighborhood has more criminal activities and violent crime than others. Nonetheless, it's noteworthy that Fair Oak's crime rates have continuously decreased over the years.
Dunleith: Located just northeast of Marietta Square, this neighborhood has more criminal activities than most cities. Nonetheless, it's noteworthy that Dunleith's crime rates have also continuously decreased over the years.
Tips for Staying Safe in Marietta GA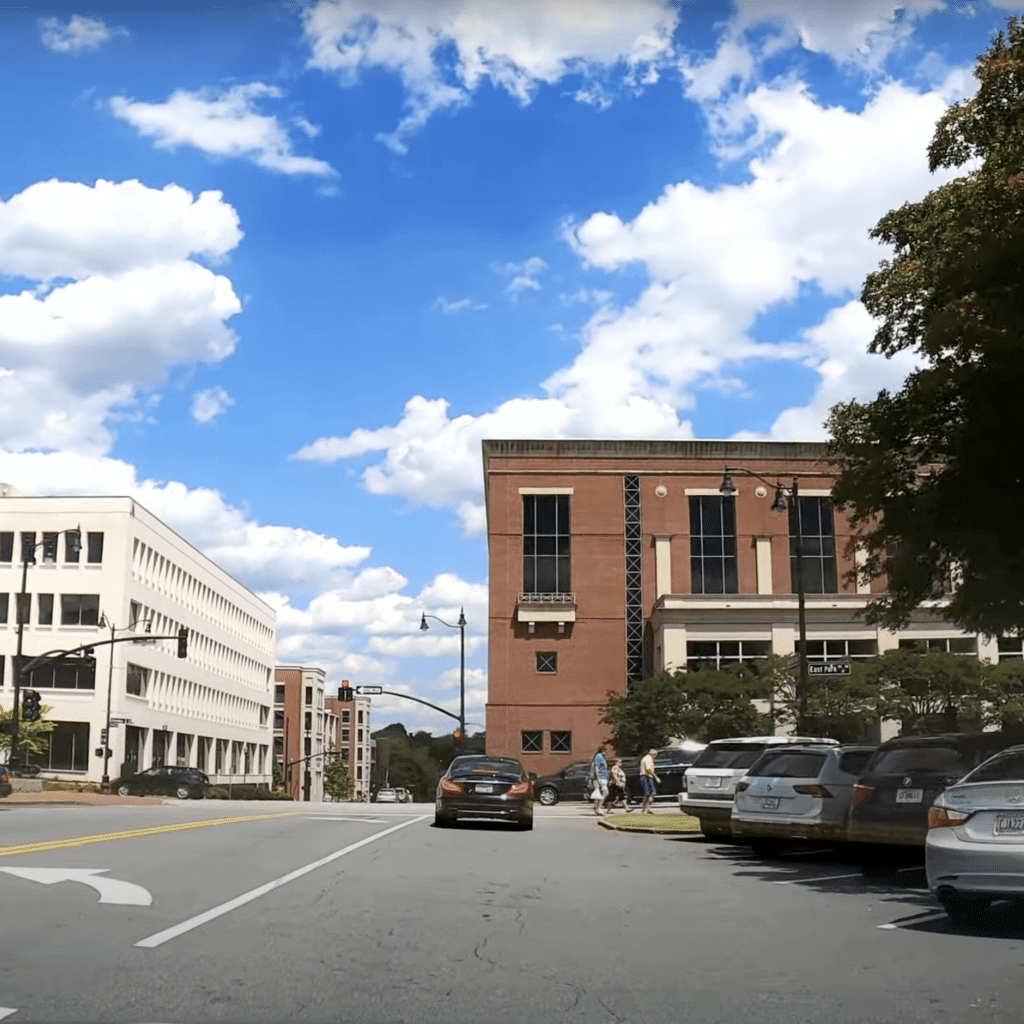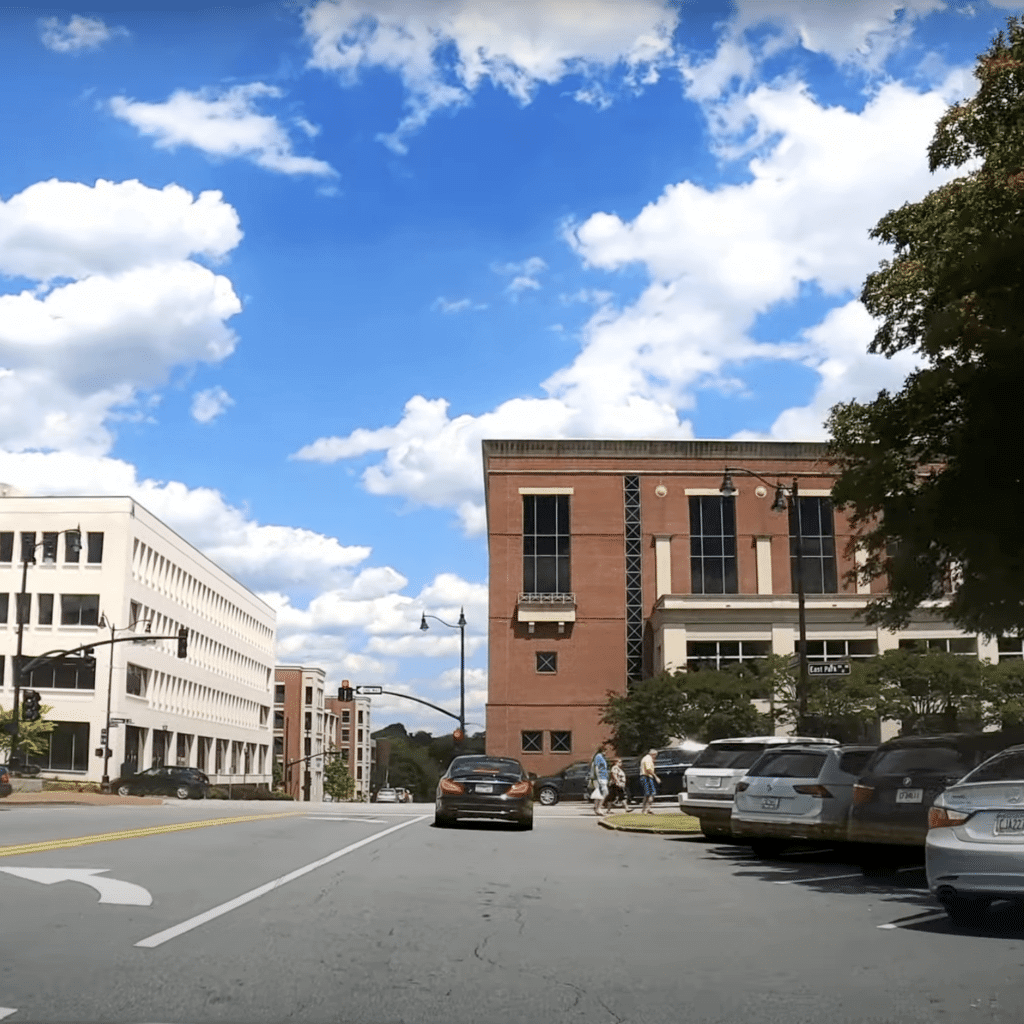 Here are some tips for both residents and visitors to keep in mind to stay safe in the city:
Be aware of your surroundings: Whatever you're doing, always be mindful of what's happening around you and watch out for potential safety concerns. During the night, avoid walking alone and always stick to well-lit areas.
Lock your doors and windows: When you're away from home, make sure to lock all doors and windows. You can also consider installing surveillance cameras or a security system to add more protection to your home.
Get to know your neighbors: You can join a neighborhood association or attend local events to build relationships with your neighbors and be acquainted with others in your community. Doing so can be a valuable source of information and support.
Stay informed about local news and events: Stay informed about safety concerns and local events by following local social media accounts or pages and reading the local paper. Staying alert and knowing what's happening around you can help you take the necessary precautions to stay safe.
Use public transportation and ride-sharing services safely: Stick to well-lit and populated areas while waiting for your ride. You can also use this time to verify the driver's and vehicle's identity to ensure your safety before getting in on public transportation or ride-sharing services.
Be cautious with your valuables: Always keep an eye on your valuables and don't leave them unattended. If you plan to leave them in your car, make sure to put them somewhere that's not visible to other people.
Attend local events and festivals: Marietta is a vibrant community that is known for having plenty of events and festivals. Attending these fun events is where you can safely meet new people and experience the local culture.
Follow local laws and regulations: Noise ordinances and parking restrictions are some of the local laws and regulations you have to be mindful of. You can avoid legal issues and conflicts with your neighbors by complying with local rules in your community.
Report any suspicious activity: Always report potential safety concerns to local authorities. Doing so aids in crime prevention and keeps you and your community out of harm's way.
Initiatives to Improve Safety in Marietta
Marietta has implemented several programs for the city's increased security and reduced violent crimes. Here are some of them:
Community Policing: The city's police department employs a community policing strategy that focuses on developing relationships with community members to recognize and address problems collaboratively.
Neighborhood Watch Programs: Several neighborhood watch programs are implemented in Marietta. These programs encourage community members to work hand in hand to increase security and prevent crimes from happening in their respective neighborhoods.
Youth Programs: Youth programs prevent young people from participating in criminal activities and other juvenile behaviors by engaging them in positive activities. Marietta has implemented several of these programs, which help the youth build the necessary skills to become productive and successful community members.
Crime Prevention Through Environmental Design: In some areas of the city, crime prevention through environmental design (CPTED) principles are in place. CPTED aims to prevent or minimize crimes, create safer neighborhoods, and improve the quality of life in a community by designing physical spaces.
Pros of Living in Marietta
Here are 10 great things about living in Marietta
1. Excellent Public Schools
Marietta is a popular city for families with children because of its excellent public school system. Marietta City Schools are renowned for providing an education and a wide range of enrichment activities to meet the needs of its pupils as they are dedicated to academic excellence. For example, Marietta High School receives recognition for its International Baccalaureate (IB) Program, a demanding and well-balanced course of study that gets students ready for success in college and beyond.
The district continues to invest in education, as seen by the students' above-average test results. Its dedication to ensuring the success of every child is an important incentive for parents thinking about relocating to Marietta.
2. Rich History and Culture
The rich culture and history of Marietta give the city a unique vibe. Numerous historical attractions, such as the Marietta Confederate Cemetery, the Marietta Museum of History and the famed Marietta Square, are located inside the city and provide locals an insight into the city's past.
The city also organizes a lot of cultural events all year long, enhancing its thriving community life. Events include the Big Chicken Chorus show and the Taste of Marietta culinary festival. Thus, being a resident of Marietta means being a member of a community that respects its past while also looking toward the future.
3. Affordable Cost of Living
Marietta has a lower cost of living when compared to several other nearby cities in the Atlanta metropolitan region. Marietta generally has more affordable housing, in general. A three-bedroom, two-bathroom house, for instance, may cost roughly $250,000 in Marietta, whereas a comparable house in downtown Atlanta might cost upwards of $400,000. Marietta is a good option for anyone who wish to extend their financial resources further because it also appears to have less expensive healthcare, food and utility prices than the national average.
This is what makes Marietta one of the best places to live in Georgia.
4. Outdoor Recreational Activities
Residents in Marietta have quick access to a wide range of recreational activities. The city has numerous parks, including Kennesaw Mountain National Battlefield Park, where history lovers can explore Civil War battlegrounds and outdoor enthusiasts can enjoy miles of biking trails and hiking paths. The Chattahoochee River also offers chances for boating, fishing, and riverbank picnicking. Another option is the tranquil and lovely Marietta Square Park, which is great for picnics, strolls and just enjoying the atmosphere of the city. This makes Marietta a great place to live for empty nesters that enjoy the outdoors.
5. Strong Job Market
With several major businesses in the region, such as the WellStar Health System, the Lockheed Martin and Cobb County School District, Marietta has a booming job market. Atlanta's downtown, which is home to multiple Fortune 500 corporations including HomeDepot, Coca-Cola and UPS, is also easily accessible from the city. Residents benefit from a wide range of employment prospects due to their close vicinity to a significant metropolitan center without having to deal with the high cost and stifling traffic of a large metropolis.
6. Public Transportation
Marietta provides a fairly strong public transit despite being a suburban community. CobbLinc, which runs a number of bus lines around Cobb County and to the adjacent metropolis of Atlanta, serves the transportation of the city. The city is also close to two important roads, I-75 and I-285, which offer easy access to various regions of Georgia. For people who want to live in the suburbs but must travel for business or leisure, Marietta is a desirable option because of how convenient it is for traveling around.
7. Proximity to Atlanta
Due to Marietta's close proximity to Atlanta, there are several options for locals to take advantage of a big city's facilities without the associated fuss. Residents may easily go to Atlanta in a short amount of time to have a night out in Midtown, to attend a Braves game or take part in one of the many events the city offers all year round. In the meantime, Marietta offers a more tranquil, slower-paced setting where they can go back home.
8. Great Food Scene
The dining scene in Marietta is vibrant and diverse, offering a variety of elegant gastronomic pleasures, ethnic cuisine and classic Southern foods. Every foodie can experience a culinary experience in Marietta, from comfort cuisine at vintage restaurants like the Marietta Diner to luxurious dining at restaurants like Seed Kitchen & Bar. The city additionally organizes a number of annual food events, such as the aforementioned Taste of Marietta, when local cuisine can be tried by both locals and tourists.
9. Friendly Community
Marietta is well renowned for its friendly, close-knit community. Outdoor concerts, farmers' markets and art exhibits are just a few of the community activities the city frequently hosts to bring its citizens together. One of the top reasons individuals choose to live in Marietta is the welcoming character of its residents and the strong feeling of community.
10. Lower Crime Rate
Marietta has a crime rate that is comparatively lower than many large cities. Numerous community watch programs and the city's active and responsive police force all help to keep the communities secure. For families and individuals thinking about relocating to Marietta, this piece of mind is an enormous advantage.
Cons of Living in Marietta
These are some not so great aspects about living in Marietta
1. Traffic and Commute Times
Marietta experiences heavy traffic, much like other cities in the Atlanta metropolitan region, particularly during rush hour. While there are numerous companies in Marietta, some people go to Atlanta for employment, which can be a long journey during rush hour. For instance, during rush hour, the typically 20-minute commute from Marietta to downtown Atlanta might take more than an hour.
2. Summer Heat and Humidity
For people who aren't used to hot, muggy weather, Marietta's climate may be a drawback. In Marietta, high 80s or even 90s are not uncommon throughout the summer and humidity levels are high as well. This may reduce the appeal of outside activities during the hottest period of the summer and may raise your home's cooling expenditures.
3. Lack of Diversity in Some Neighborhoods
Although Marietta is a very diverse city overall, this variety is not equally spread throughout each area. For people hoping for a more diverse neighborhood experience, Marietta's concentration of one racial or ethnic group in some neighborhoods may be a drawback.
4. Limited Nightlife
The nightlife choices in Marietta aren't as extensive or varied as they are in bigger towns like Atlanta, despite the fact that there is an acceptable number of restaurants and bars there. This might be a downside of living in Marietta for young professionals or those who like a lively nightlife.
5. Public Transportation Limitations
Public transit is available in Marietta, although it isn't as widespread or convenient as it is in other cities. The main public transportation provider, CobbLinc, has a limited number of routes and frequency options, which might not be enough for everyone's needs when commuting. Additionally, the community lacks direct connection to Atlanta's MARTA train system.
6. Suburban Pace and Lifestyle
The slower-paced suburban lifestyle of Marietta may be a drawback for some people. Some people might find Marietta's pace excessively slow or its possibilities too constrained if they prefer a fast-paced environment, diversity and limitless opportunities that come with living in a big metropolis like Atlanta.
7. Proximity to Atlanta's Traffic and Crowds
While Marietta's close proximity to Atlanta has many benefits, it also entails being among the city's heavy traffic and people, especially when events and festivals are taking place. For individuals who prefer a calmer setting or hate traffic, this could be a drawback.
8. Limited Housing Inventory
Due to Marietta's reputation as a desirable location to live, the housing market is competitive, especially for specific kinds of residences. Due to the lack of available properties, house purchasing might be more difficult and prices in more desirable areas may rise.
9. High Property Taxes
Cobb County, where Marietta is situated, has some of the highest property taxes in the whole state of Georgia. This can raise the cost of house ownership and may be a major factor for prospective home buyers weighing the advantages and disadvantages of relocating to Marietta.
10. Insect Issues
Marietta has a fair number of pests considering it is in the South. Insects are a part of life here, from summertime mosquitoes to the sporadic palmetto bug. Although not a serious problem, it is an inconvenience that people must deal with, particularly in the warmer months.
So is Marietta Georgia Safe?
Now that we've discussed all the essential factors in this article, you can already answer the question, "Is Marietta, GA, safe?" In conclusion, Marietta, Georgia, offers its residents and visitors many benefits. While there are potential downsides, the city has many qualities that make it an excellent place to call home. Marietta has crime rates lower than the national average per 1,000 residents yet it is crucial to conduct thorough research on individual neighborhoods and remain vigilant about personal safety. This article provides several tips and recommendations to help you stay safe while enjoying everything the city offers.
So is Marietta Georgia a safe place to live? Yes it is. The statistics show Marietta crime rates are safer than the majority of other areas in the USA. However, when you compare Marietta to other areas, property crime in Marietta GA is higher. Make sure to relocate to one of the safe neighborhoods mentioned in this article.
Related Articles
Is Fishtown Safe? Crime Rates and Safety Tips