Best Places to Live in New Jersey for Young Professionals
A melting pot of cultures, environments, and possibilities, New Jersey, sometimes known as the "Garden State," attracts young professionals. New Jersey is a diverse state that meets a wide range of interests and demands, from busy cities with a thriving nightlife to quiet suburban villages with excellent schools and recreational amenities. Young professionals relocating makes it a popular choice due to its close proximity to important cities like New York and Philadelphia as well as the alluring combination of metropolitan living and suburban peace. This post discusses the 10 best places to live in New Jersey for young professionals.
Want to also know the best places to live in Illinois for young professionals? Click here.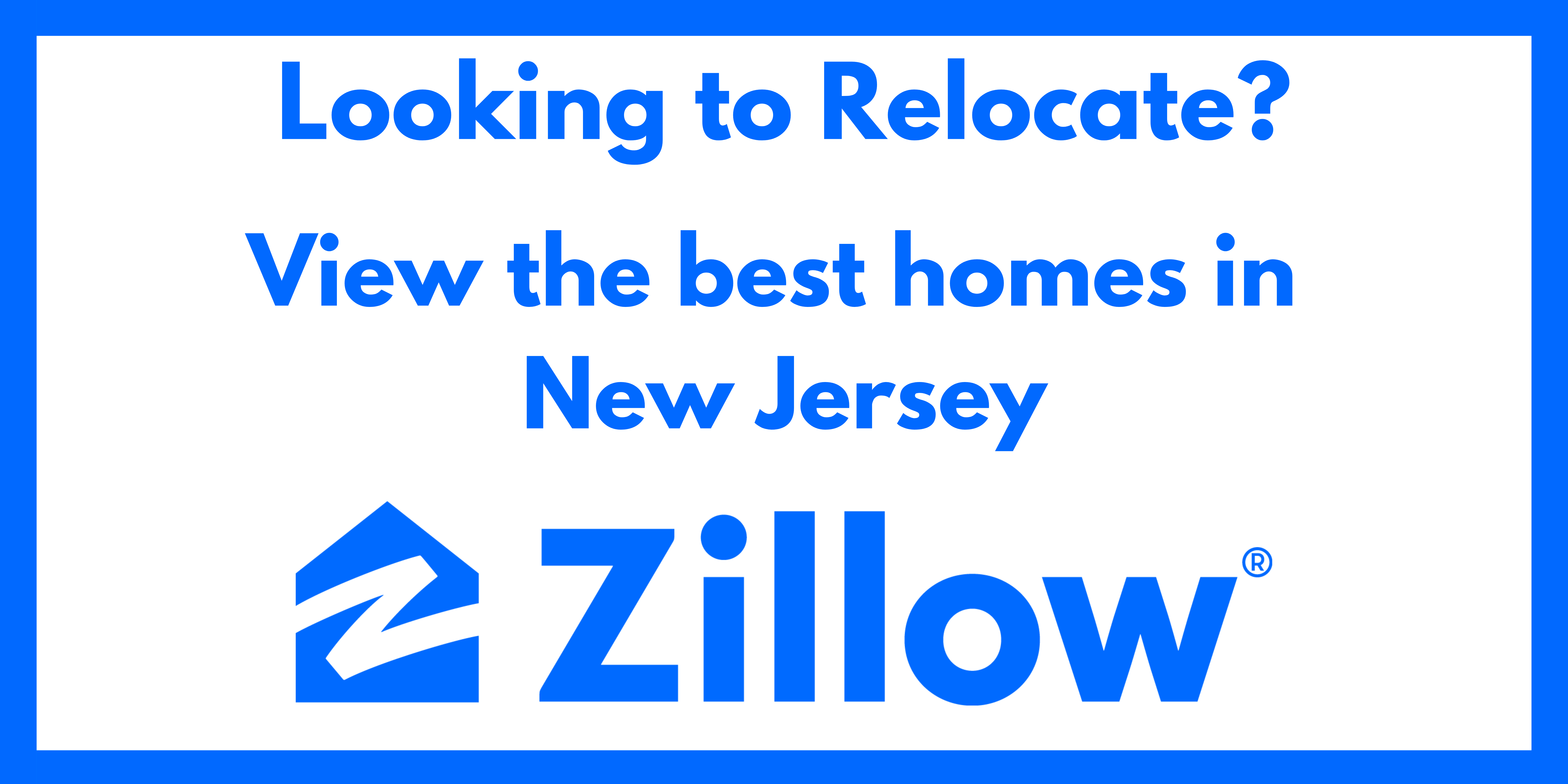 10. Jersey City
Jersey City, the second-most populated city in New Jersey, is a thriving metropolis with many career possibilities, especially in the finance sector. Wall Street West, a significant hub for financial companies, is located in the city. For young professionals working in New York City, the ease of public transit, notably the PATH line that travels from Jersey City to Manhattan in just 20 minutes, is a major lure. There are many entertainment alternatives because to the thriving bar and restaurant options in areas like Journal Square and Downtown. In addition, Jersey City is a vibrant and fascinating area to live in because to the abundance of high-rise apartment buildings and condos that provide breathtaking views of the New York skyline.
9. Hoboken
Another great option for young professionals is Hoboken, which is situated just to the north of Jersey City. This city, with its numerous bars, restaurants and stores along its pedestrian-friendly streets, provides an alluring blend of small-town charm and big-city comforts. It is the perfect area to reside for people looking to establish a family due to its highly regarded public school system and relative safety compared to other cities. Hoboken provides good access to New York City via the PATH rail and ferry services, much like Jersey City does. The city also has a number of parks along the Hudson River, giving locals lovely outdoor areas to unwind and take in views of Manhattan.
Hoboken is also one of the most liberal cities in New Jersey.
8. Princeton
Princeton, a city popular for its esteemed university, offers a serene, thoughtful atmosphere infused with old-world elegance. The town offers a range of housing alternatives, including suburban houses and flats, making it suitable for different lifestyles. In Princeton, there are many options for employment in the fields of healthcare, research and education. Princeton also provides a wide range of cultural and leisure pursuits, including museums, theatrical events and hiking trails. Princeton is a safe, friendly community for young professionals because of its top-rated schools, clean atmosphere, and lower crime rate.
7. Morristown
Morristown is a thriving, traditional city with a thriving cultural scene. It is a desirable place to reside due to the vibrant downtown area's abundance of stores, restaurants and galleries as well as the picturesque beauty of adjacent parks and nature reserves. The area's job economy is dominated by healthcare and professional services, and numerous large corporations have their headquarters nearby. Morristown is a handy commuter location for the New York metropolis because to its strong rail and bus connections with the metropolis provided by New Jersey Transit.
6. Montclair
The diversified and cultural town of Montclair is well-known for its vibrant arts community and wide range of cuisines. The town, which is also the location of Montclair State University, is home to a number of cultural attractions, such as art galleries, theaters, and music festivals. Housing options range from Victorian-era houses to contemporary apartments, satisfying a variety of tastes and budgets. The work market is diverse, with the three main industries being education, healthcare, and professional services. If you work in any of these sectors, then Montclair is one of the best places to live in New Jersey for you. Montclair is a desirable location for commuters because New York City is only a short train trip away.
5. New Brunswick
The world-class hospitals and Rutgers University in New Brunswick, the "Healthcare City," provide a wealth of employment options in the medical and educational fields. The city has a vibrant nightlife with a wide variety of restaurants, bars and clubs. The city is vibrant, diversified, and full of options for cultural and recreational pursuits, such as taking in a Broadway performance at the State Theatre or strolling around the lovely Rutgers Gardens. It is a preferred location for young professionals due to the NJ Transit's quick access to New York and Philadelphia.
4. Ridgewood
In Bergen County, Ridgewood provides a blend of suburban peace and city-like benefits. It is the perfect location for young professionals, especially those with kids, because of the superior educational system, low crime rate, and availability of numerous parks and recreational facilities. The town's center is bustling and offers a variety of places to eat and shop. In industries including healthcare, education, and professional services, there are numerous job prospects. Ridgewood is a popular location for commuters due to its direct rail route to New York City.
3. Summit
The charming city of Summit is well-known for its lovely neighborhoods, excellent schools, and strong sense of community. Numerous dining and retail choices are available in the city's lively center. Finance, healthcare, and professional services are the main industries in Summit for employment. Numerous young professionals like Summit because of its near proximity to New York City and the easy accessibility of the NJ Transit commute. This is what makes Summit one of the best places to live in New Jersey for young professionals.
2. Westfield
Westfield provides a good mix of city comforts and suburban life. There are many things to do in its lovely downtown, which is filled with shops, restaurants, and old-world architecture. Westfield has an excellent public school system with a ton of parks and leisure areas. In industries including healthcare, education, retail, and professional services, there are numerous job prospects. Westfield is a desirable option for commuters since it offers direct train and bus connectivity to New York City.
1. Asbury Park – Best Place to Live in New Jersey for Young Professionals
The city of Asbury Park, which sits on the Jersey Shore, is vibrant and full of culture. The city has a variety of leisure opportunities and is well known for its thriving arts sector and music scene. With the emergence of new stores, restaurants and luxury apartments, the city has undergone major redevelopment, becoming a more desirable location to reside. Asbury Park attracts young professionals because of its close proximity to the ocean and robust employment market in industries like education, healthcare and hospitality.
Final Thoughts
The state of New Jersey is overflowing with possibilities and provides a range of living situations to suit the tastes of each young professional. The Garden State offers it everything, from busy cities to tranquil suburbs. As you prepare to relocate, take into account the best places to live in New Jersey for young professionals in terms of employment prospects, transit alternatives, social scene, and general quality of life.
People Also Read
Best Places to Live in Nashville for Singles