Best Places to Live in Illinois for Young Adults
Illinois, often referred to as the Prairie State, is a state with great urban allure and charm that offers young adults a terrific chance at building their futures. With an aura of educational quality, financial strength, and verve for life surrounding it, Illinois is a state that beckons in one who seeks to lead theirs into the future. The choice of the right location in this multi-ethnic state will make a person's life richer, given how this formative period strongly determines one's career, personal growth, and even lifestyle. In this article, we've selected the 20 best places to live in Illinois for young adults based on areas that score high on factors like cost of living, job opportunities, education facilities, nightlife, safety and diversity. Let us now go on this journey from number 20 and stop at the top pick!
20. DeKalb
DeKalb stands out as a cheap college town with a great education environment, particularly for young people just starting out. The town provides an affordable cost of living that is quite attractive to young adults in comparison to other towns at the same level of education.
For example, as of June 2023 the median home price in DeKalb is estimated to be around $165,000. Moreover, there's a lively cultural scene with the Egyptian Theater hosting numerous events throughout the year. There are also several parks in the city that provide plenty of outdoor recreational opportunities. DeKalb is definitely worthy of being on the list of the best places to live in Illinois for young adults.
19. Bloomington
Paired with its twin city, Normal, makes for another great place for young people to live. Bloomington houses Illinois State University as well as several other institutions of higher learning and promises a thriving intellectual community. With its blend of small-town amenities meets the needs of the busy urbanite in Bloomington.
The thriving job market is complemented by major employers State Farm Insurance and Country Financial. Downtown Bloomington is filled with creative, young people interested in the arts whose movements are fueled by an endless array of outdoor activities such as hiking on the Constitution Trail during a weekend getaway to McLean County.
18. Belleville
Belleville, in the south of the state, offers a more peaceful, and slower-paced life to its young adults desiring relief from the bustle of city living. It has numerous historical buildings such as Main Street and the National Shrine of Our Lady of the Snows. The city itself makes use of Southwestern Illinois College as an enrollment center for those seeking further education. Housing is reasonable in price, and thus the cost of upkeep of each residence is generally reasonable.
For example, Realtor.com lists Belleville's median home price as $100,000 (as of June 2023). In particular, Belleville also hosts such an established annual event as the Art on the Square; as a nationally renowned art competition in this creative, artsy town.
17. Elgin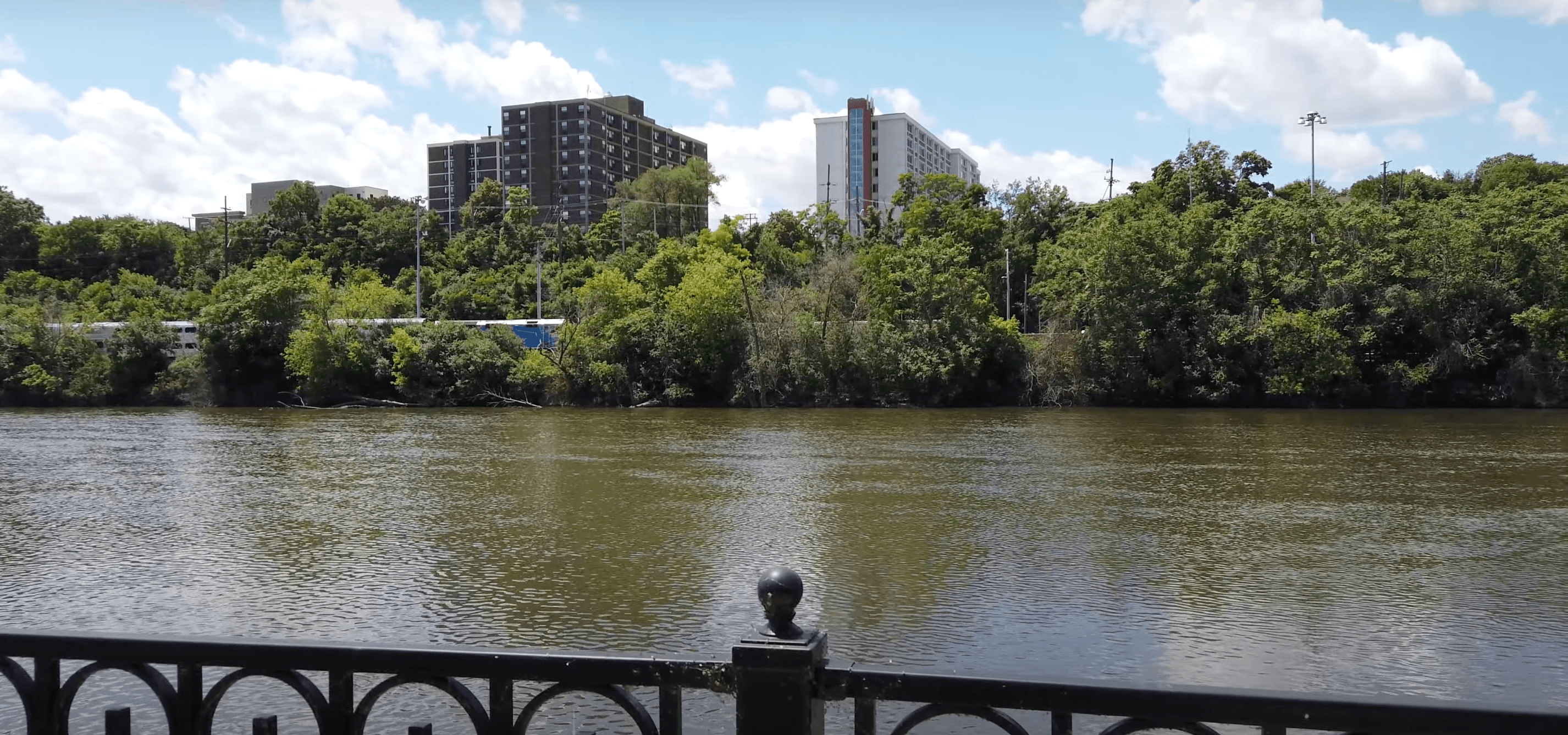 Just 35 miles northwest of Chicago, Elgin places a young adult in close proximity to suburban comfort yet with all the convenience and stimulation of an urban center. The city's residents are predominantly under 35 years old, which is one explanation for its fast pace and energetic nature. With many city parks and lakes dotting the Fox River valley running through town, Elgin welcomes those who appreciate being active outdoors. As there are a lot of people that will be a similar age, this is one of the best places to live in Illinois for young adults.
Besides this, the city has a well-developed job market in sectors like healthcare, education, and manufacturing. The local attraction is clearly the Grand Victoria Casino and Festival Park that provides an evening of unbridled fun. There is an active arts group in Elgin too, with regular performances at The Hemmens Cultural Center.
16. Normal
Normal, when combined with Bloomington, creates a dynamic community fueled by the vibrant atmosphere of Illinois State University. The university takes center stage in Normal, with its lively campus life and an array of exciting sporting events that bring the community together.
Uptown Normal serves as a bustling focal point, featuring an assortment of restaurants, shops, and the cherished Normal Theater. This vibrant hub is constantly abuzz with activity, offering residents and visitors alike an array of entertainment options. Nature enthusiasts can indulge in the beauty of the Constitution Trail, a sprawling 45-mile hiking and biking trail that provides abundant opportunities for outdoor adventures.
One of the alluring aspects of Normal is its relatively low cost of living, which presents a favorable advantage for young adults embarking on their independent journeys. 
15. Oak Park
Nestled as a suburban gem just outside of Chicago, Oak Park radiates a vibrant cultural energy, steeped in its architectural heritage. Drawing in a diverse community and placing a strong emphasis on arts and culture, this city becomes an enticing destination for young adults seeking a rich and fulfilling environment. Notably, Oak Park boasts an array of structures designed by the renowned architect Frank Lloyd Wright, standing as cherished landmarks and alluring attractions for tourists.
In addition to its architectural splendor, Oak Park offers an urban ambiance adorned with a delightful assortment of restaurants, cozy coffee shops, and inviting parks. The city's excellent public transportation facilities further enhance its allure, reducing the need for car ownership and thus easing the overall cost of living. Oak Park stands as an appealing choice for young adults, offering an immersive cultural experience intertwined with the convenience of an urban lifestyle.
14. Peoria
Nestled in the heartland of Illinois, Peoria strikes a harmonious balance between the conveniences of a thriving city and the warmth of a close-knit community. Offering an affordable cost of living, the city presents an enticing prospect, with median home prices notably lower than the national average.
Peoria's economy stands as a testament to its diversification, with major contributions from healthcare, education, and manufacturing sectors. Notably, the esteemed Fortune 100 company, Caterpillar Inc., has established its global headquarters in Peoria, thus creating a multitude of job opportunities for residents. 
Beyond the economic landscape, Peoria boasts a vibrant arts scene, adorned with captivating galleries and theaters. The city's picturesque parks provide serene escapes, while the Peoria Riverfront Museum stands as a hub of cultural exploration.
13. Evanston
Furthermore, Evanston hosts numerous cultural events throughout the year, such as the Custer Fair, which adds to the city's vibrant energy. Its proximity to Chicago, combined with its own distinct character, makes Evanston an appealing place for young adults.
Evanston's calendar brims with captivating cultural events throughout the year, with highlights including the renowned Custer Fair. These vibrant celebrations add an extra layer of energy and charm to the city's dynamic atmosphere. Moreover, Evanston's advantageous proximity to Chicago allows young adults to relish in the best of both worlds—access to the bustling metropolis while savoring the distinct character and allure of their own community.
With its fusion of academic excellence, cultural richness, and an enticing urban-suburban lifestyle, Evanston emerges as an irresistible destination for young adults seeking a vibrant and intellectually stimulating environment to call home.
12. Urbana
The bustling metropolis of Urbana, in tandem with Champaign, creates a vibrant and thriving area nestled in central Illinois. As the proud co-host of the esteemed University of Illinois, Urbana exudes an atmosphere of diversity and intellectual curiosity. The city embraces arts with the renowned Krannert Center for the Performing Arts, a cherished cultural landmark. Nature enthusiasts can find solace in the sprawling expanse of Meadowbrook Park, which offers a tapestry of scenic trails and captivating sculpture gardens.
Urbana's allure lies in its fusion of urban amenities and a laid-back, relaxed lifestyle. Young adults are drawn to the city's unique blend of opportunities and experiences. 
11. Quincy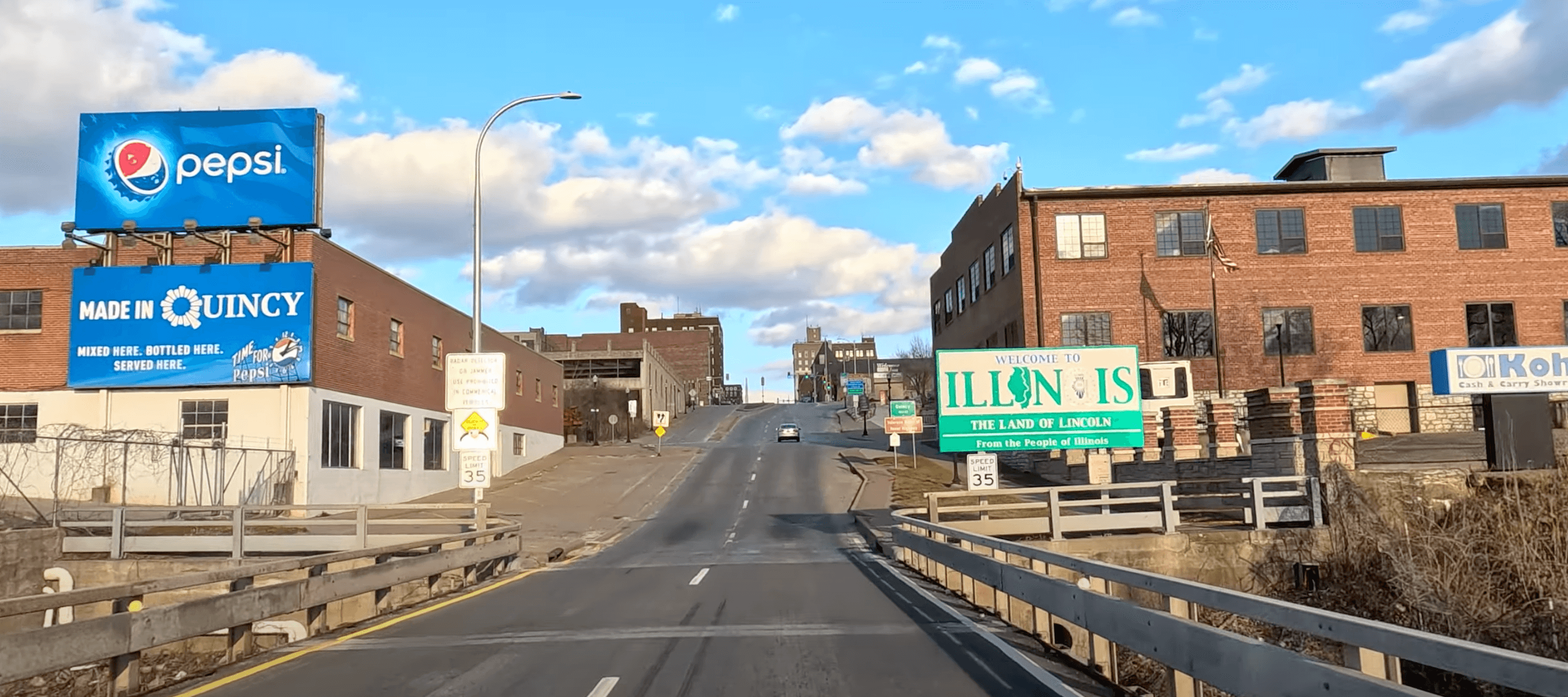 Nestled on the banks of the Mississippi River in Western Illinois, Quincy has a rich architectural heritage, quaint downtown area, and scenic riverfront. The city has an affordable cost of living and strong bonds that tie its community together.
Quincy boasts a thriving job market, with prominent employers in sectors like healthcare and education, ensuring a wealth of opportunities for young professionals. The presence of Quincy University and John Wood Community College adds to the city's vibrant and youthful atmosphere, fostering a dynamic environment for learning and personal growth.
In addition to its economic and educational offerings, Quincy embraces a lively social scene. The city plays host to a variety of engaging festivals throughout the year, including the renowned Dogwood Festival and Q-Fest, providing residents with a vibrant social calendar and opportunities to connect with others in celebration.
10. Aurora
Kicking off our top 10 of the best places to live in Illinois for young adults is Aurora, which is the second largest city in Illinois. With a vibrant mix of culture, recreation, and entertainment, Aurora is a thrilling destination for young adults. Experience live concerts and events at RiverEdge Park, adding to the city's cultural charm. 
The job market is diverse, spanning healthcare, manufacturing, and education, providing plenty of career prospects. Plus, Aurora offers affordable housing options, with median home prices below the state average.
9. Champaign
In central Illinois, you'll find Champaign, a lively city that combines urban living with the charm of a college town. The University of Illinois brings a youthful vibe and a mix of cultures to the area.
Downtown is buzzing with restaurants, shops, and music venues, perfect for an exciting nightlife. Known as the Silicon Prairie, Champaign's technology scene provides plenty of job prospects for young professionals.
8. Schaumburg
Schaumburg, a residential and commercial suburb of Chicago in the northwestern section, is known to be the retail and commercial capital of Illinois. Named after its biggest shopping complex, Woodfield Mall, which was opened in 2012, Schaumburg displays a strong job market with IKEA and Zurich North America corporate offices. 
Although being a site for both residences and commerce, this community offers ample green spaces like Spring Valley Nature Center and Volkening Lake that make it balanced in nature.
7. Rockford
Rockford is called The Forest City. It's the third largest city in Illinois. Rockford is smaller than other options for young adults, but it has a slower-paced community-centric lifestyle that many people appreciate. Living costs are low, which boosts its financial attraction. There are plenty of parks, cultural sites, and recreational areas like the Anderson Japanese Gardens around to enhance living here. For young adults that prefer a more quiet lifestyle, this is arguably the best place to live in Illinois.
6. Springfield
As the capital of Illinois, Springfield boasts a vibrant political scene and historical richness embodied by the Abraham Lincoln Presidential Library and Museum. Though the city provides residents with good mix-making opportunities in terms of urban living and workplace accessibility, it is a great place to spend time, relax and unwind. In addition, Springfield's diverse economy as backed by sectors such as government, healthcare, and education provide tough competition in job seekers.
5. Naperville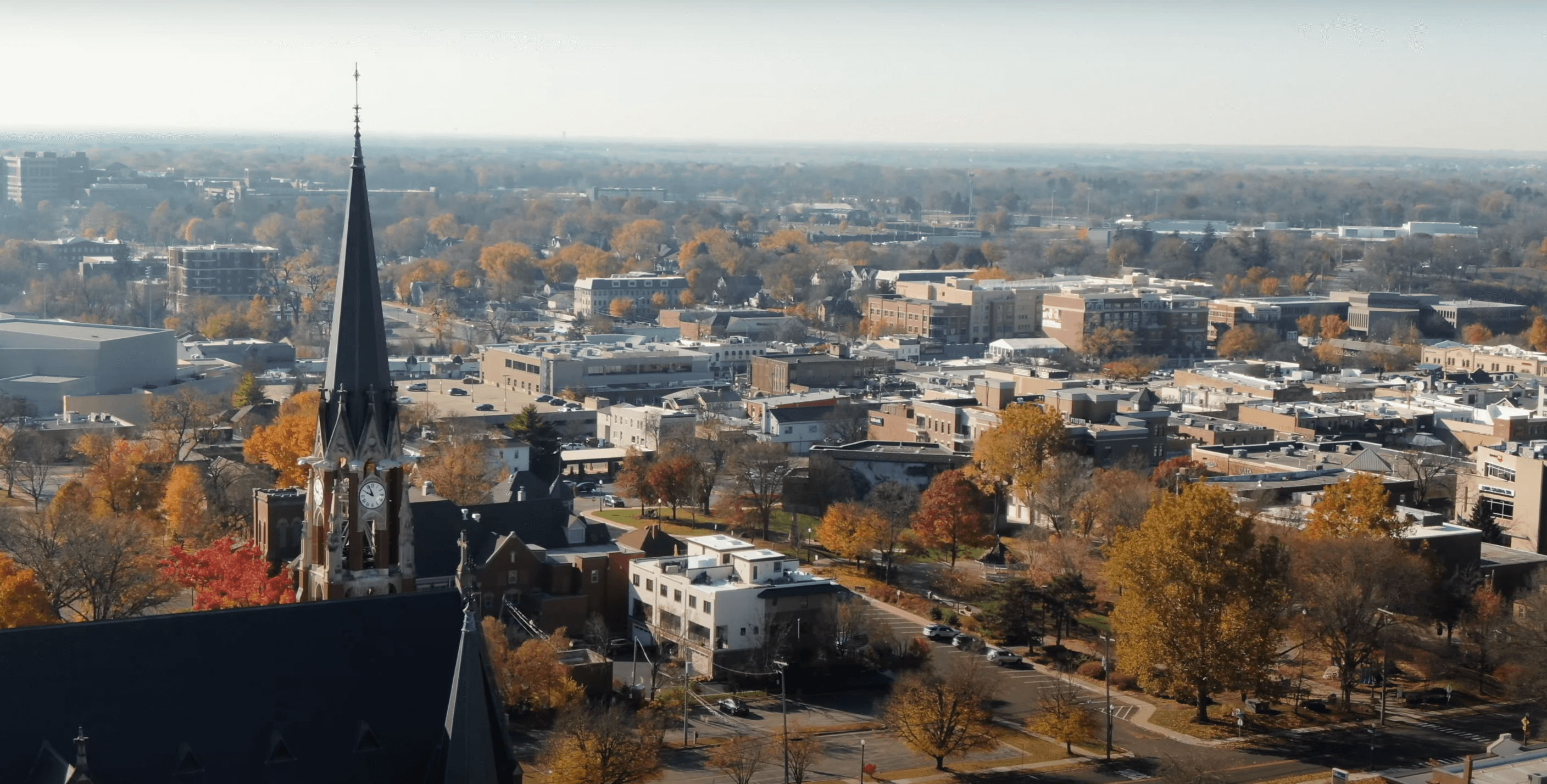 Naperville is considered one of the most affluent cities in the Midwest. It offers a high quality of life where affluence and accessibility merge beautifully together. Naperville has top-rated schools, ample job opportunities, and moved its downtown barrier to the river to create a bustling urban environment. Naperville Riverwalk winding along the DuPage River completes this good city. The people here make working much more livable, organizing work activities like Last Fling Festival and Naperville Independent Film Festival.
4. Skokie
The city is only 16 miles north of downtown Chicago and is known for its ethnic diversity and cultural vibrancy. Skokie offers first-rate consumer goods, healthy dining options, diverse housing, and superior educational systems without the congestion and higher cost found in urban areas. 
The city hosts the Illinois Holocaust Museum along with the North Shore Center for the Performing Arts which illustrates its commitment to culture and history. Skokie also has a reputable job market offering plenty of opportunities in sectors such as healthcare, retail, and education.
3. Chatham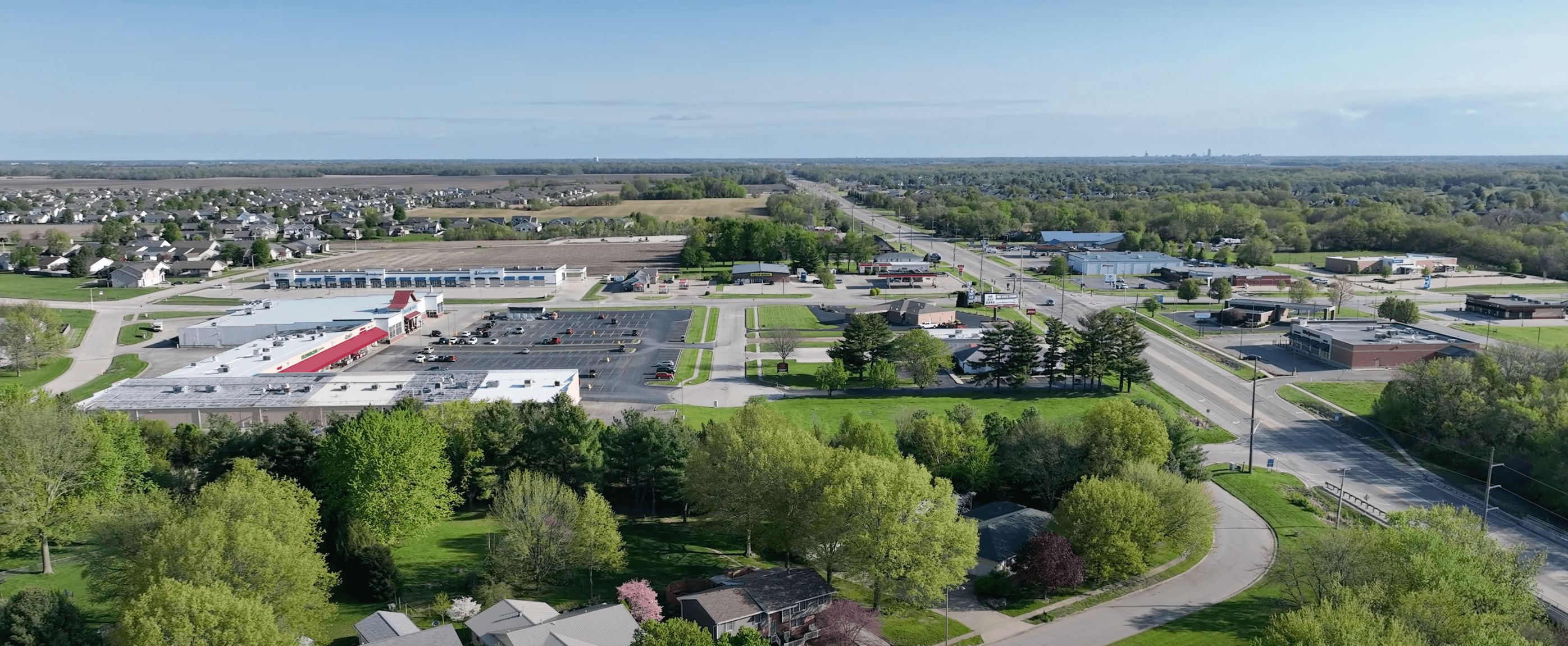 Located outside of Springfield, Chatham has a wonderful quality-of-life. With safe neighborhoods, high-quality schools, and the option of low cost, it provides an oasis style setting for young adults.
Young adults can walk in downtown Chatham where they are entertained at the Chatham Community Park and entertained at the Iron Horse Golf Course. Due to this, the close neighborhood sets that Chatham provides along with their convenience of Springfield access makes them another desirable place for living.
2. Evanston
Evanston makes another appearance at number two, underlining the fact that it is an attractive city for young adults. Preeminently , its lively downtown area, thriving restaurant and arts culture, enhance a fulfilling living experience. The city just misses out on top spot on the list of the best places to live in Illinois for young adults.
Being just six miles away from Lake Michigan ensures beautiful views and numerous recreational and leisure activities. The presence of Northwestern University enhances the intellectual vibrancy of Evanston making it a magnet for innovation, research and cultural exchanges.
1. Chicago – Best Place to Live in Illinois for Young Adults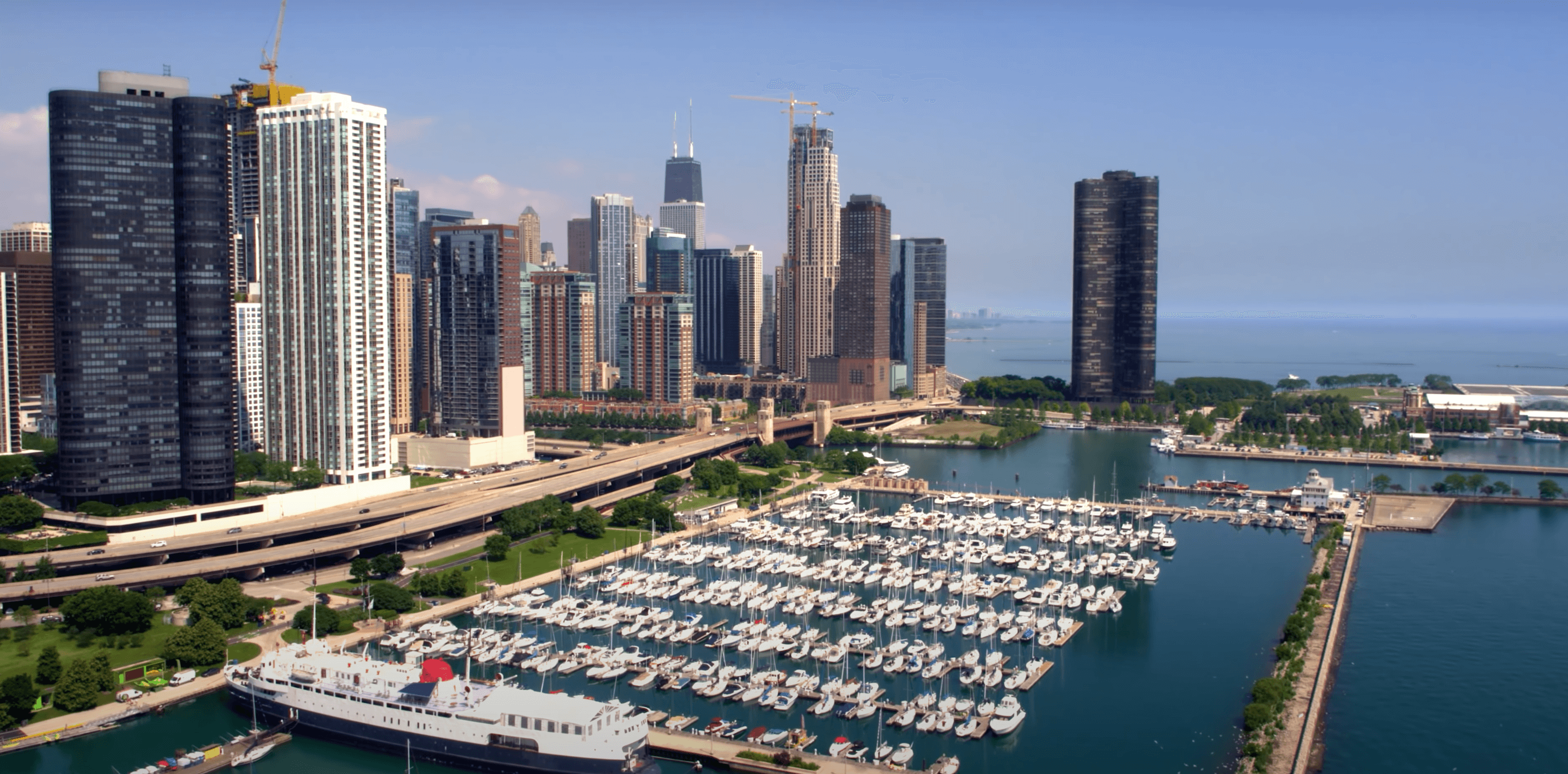 In this position, Chicago occupies the first place. This third-largest citadel in the U.S. presents a stimulating blend of richness of culture, economic possibilities as well as an energizing urban framework. With profound music creativity and brilliant museums besides its colorful architecture, there are no restrictions to outline the nature of this city since Chicago offers endless opportunities to undertake exploration or amusement. All diverse neighborhoods carry their own unique beauty.
Younger adults are drawn to Lincoln Park and Lakeview's lively neighborhoods due to their increasing importance as young professionals. Job opportunities abound, ranging from banking, administration, technology, and more. With its high cost of living but attraction to a diverse culture, young professionals call Chicago home.
Related Articles
Best Places to Live in Nevada for Young Adults