Best Places to Live in California for Families
The Golden State, California, has long been recognized for its sunny skies, diverse culture, and stunning landscapes. But for families who want to relocate, there are considerations that extend far beyond just picturesque views. Quality of life, education, affordability – these factors together help build an informed opinion about where the family should settle down. For this reason, we've compiled a list of the 15 best places to live in California for families.
15. Irvine

Beginning our list of the best places to live in California for families is Irvine. The master-planned city of Irvine is tucked away in the sun-kissed region of Orange County. Being nothing short of a picture-perfect family-friendly city makes Irvine an ideal example of a well-rounded family-oriented city. With its wide range of highly rated schools, safety, and vast expanse of parks, Irvine provides the ideal climate for family life.
The school district presents some of the state's highest graduation rates, a fact that no family can overlook. Crime figures in the city are commendable below the national levels. With far-reaching community parks that stretch out over several municipalities, there is ample exercise space for children.
For working parents, the robust job market, especially the tech sector, is also a big factor in living here. However, the higher cost of living might be a disadvantage, but considering the quality of life offered here, many families find it a worthwhile trade-off.
14. San Ramon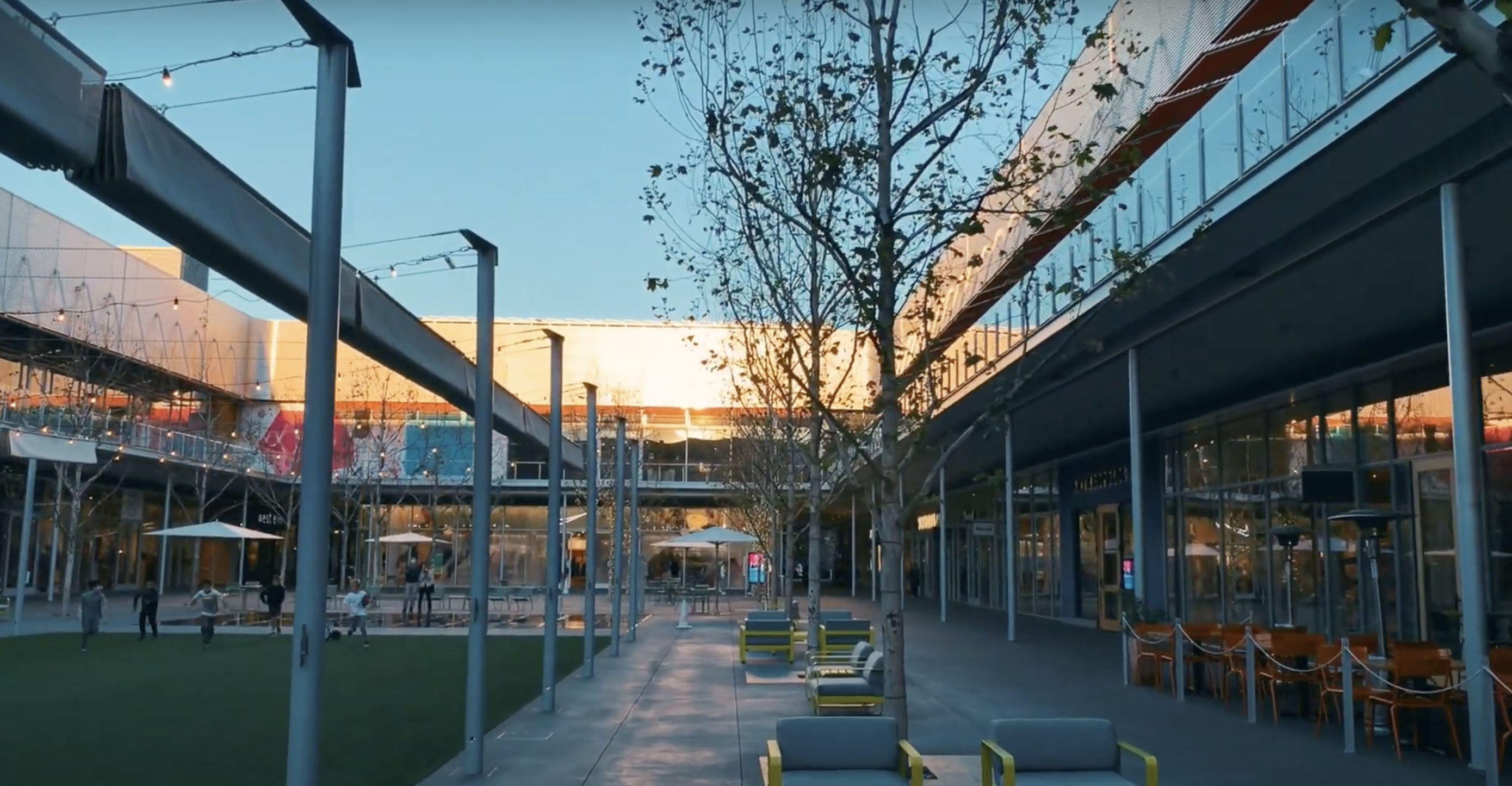 Moving further north is San Ramon, a suburban retreat in the East Bay of the San Francisco Bay Area. This city strikes a blend of calm, community-driven environment and proximity to the bustling Bay Area economy.
The San Ramon Valley Unified School District, which is known for its high-performing schools, is evidence that education here is a priority. For leisure and family time, the City's big open parks, trails, and recreation centers provide plenty of opportunities for fun outdoors. The community events like the Art and Wind Festival and Summer Concert Series bring neighbors together, building a strong sense of community. Affordability is a relative term in California, and while San Ramon isn't the cheapest, its strong local economy and job market help to offset the housing costs.
13. Rocklin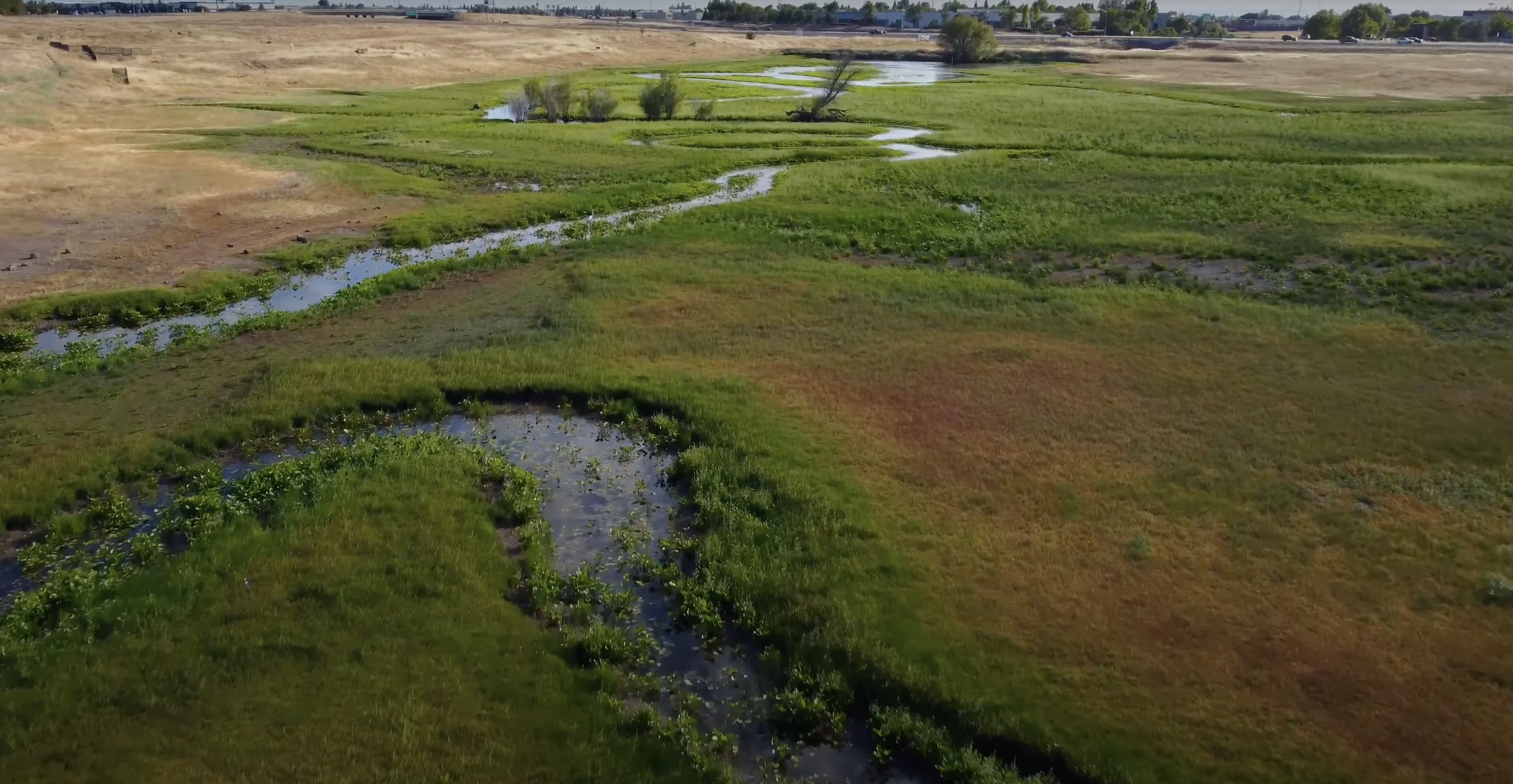 Rocklin is located in the Sacramento metropolitan area and is another gem for families. The city provides a quick commute to and from the state capitol with all its perks yet remains conveniently small-town in nature.
Education is a point of pride here thanks to the high schools under Rocklin Unified School District. Crime rates are low, making it a safe environment for children. There are lots of recreational activities, ranging from parks, sports leagues, and different events to include every family member in their interests. Kids can also enjoy the Quarry Park Adventures adventure park built into an old granite quarry.
Moreover, the cost of living is much higher than the national average but lower compared to most other cities in California. This allows families to reside here comfortably since it is relatively cheap.
12. Santa Clara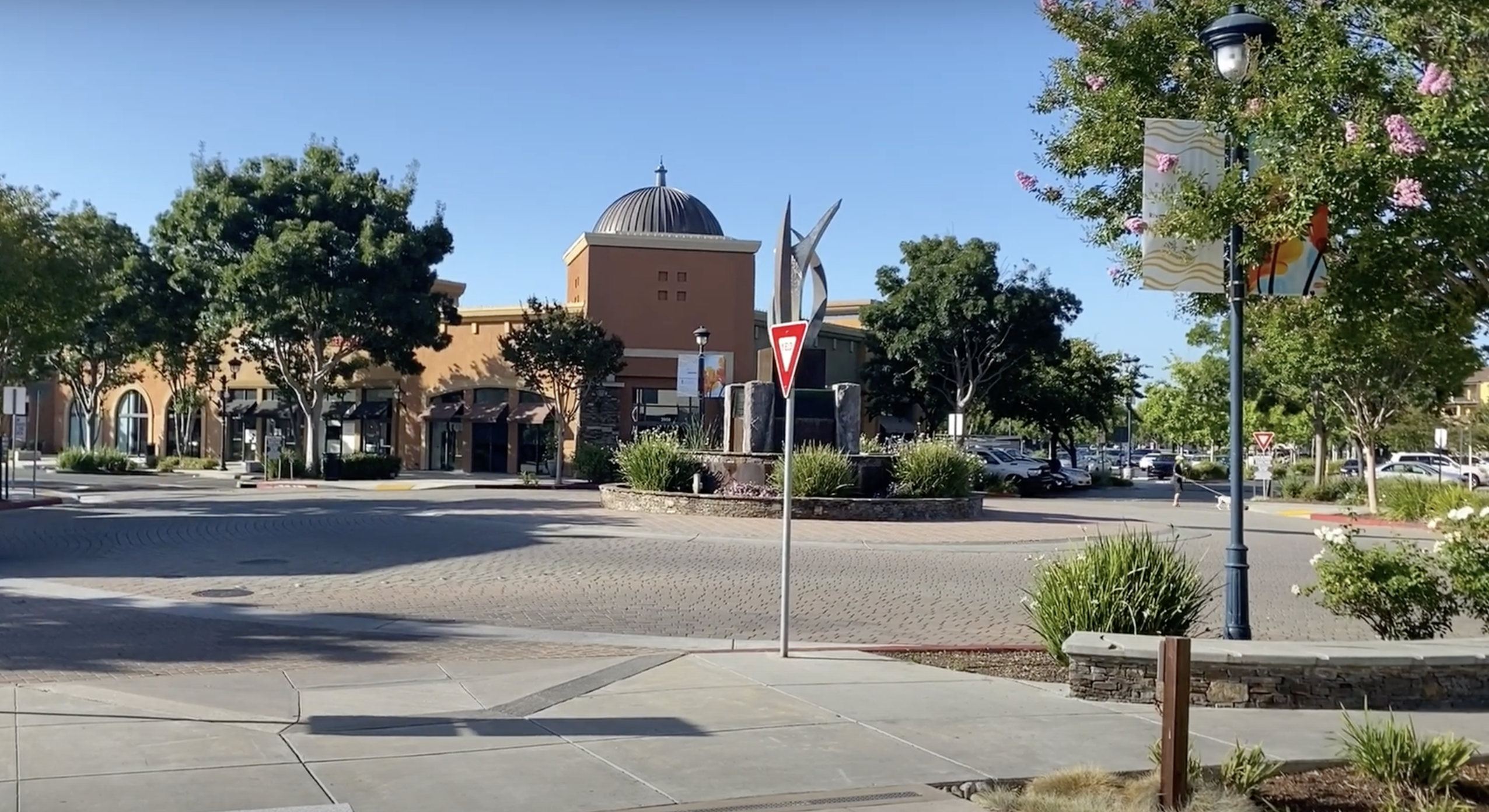 Located in the center of California's Silicon Valley is Santa Clara, which gives families a blend of economic opportunity, good education, and great recreational diversity. With Santa Clara Unified School District, it has many gifted and talented programs for its students.
Several tech giants located in the city present numerous opportunities for the job seeker to engage in. However, it is not all work and school here because the city has a vast range of cultural or recreational amenities, including California's Great America amusement park, home to the world-famous roller coaster; Levi's Stadium, where San Francisco 49ers play their home games; and Union Passenger Terminal, recently inaugurated by its gorgeous design indicative of excellence.
The city's diversity is another appealing factor, providing a rich cultural experience for growing children. Given its location, the cost of living is higher, but the high median incomes help to offset this.
11. Folsom
Another Sacramento suburb, Folsom, offers an inviting blend of suburban charm and city conveniences. The highly ranked Folsom-Cordova Unified School District and numerous family-friendly amenities make it one of the best places to live in California for families. The city's most distinctive feature is perhaps its rich history, encapsulated in the historic Old Folsom district and Folsom Prison, made famous by Johnny Cash.
Furthermore, Folsom is distinguished by its community, which has a very busy calendar of events and an extensive trail system for biking and walking. Also, the city has a relatively low cost of living, paired with the variety of high-quality offerings in all aspects of life, which makes this area resonate among families.
10. Carlsbad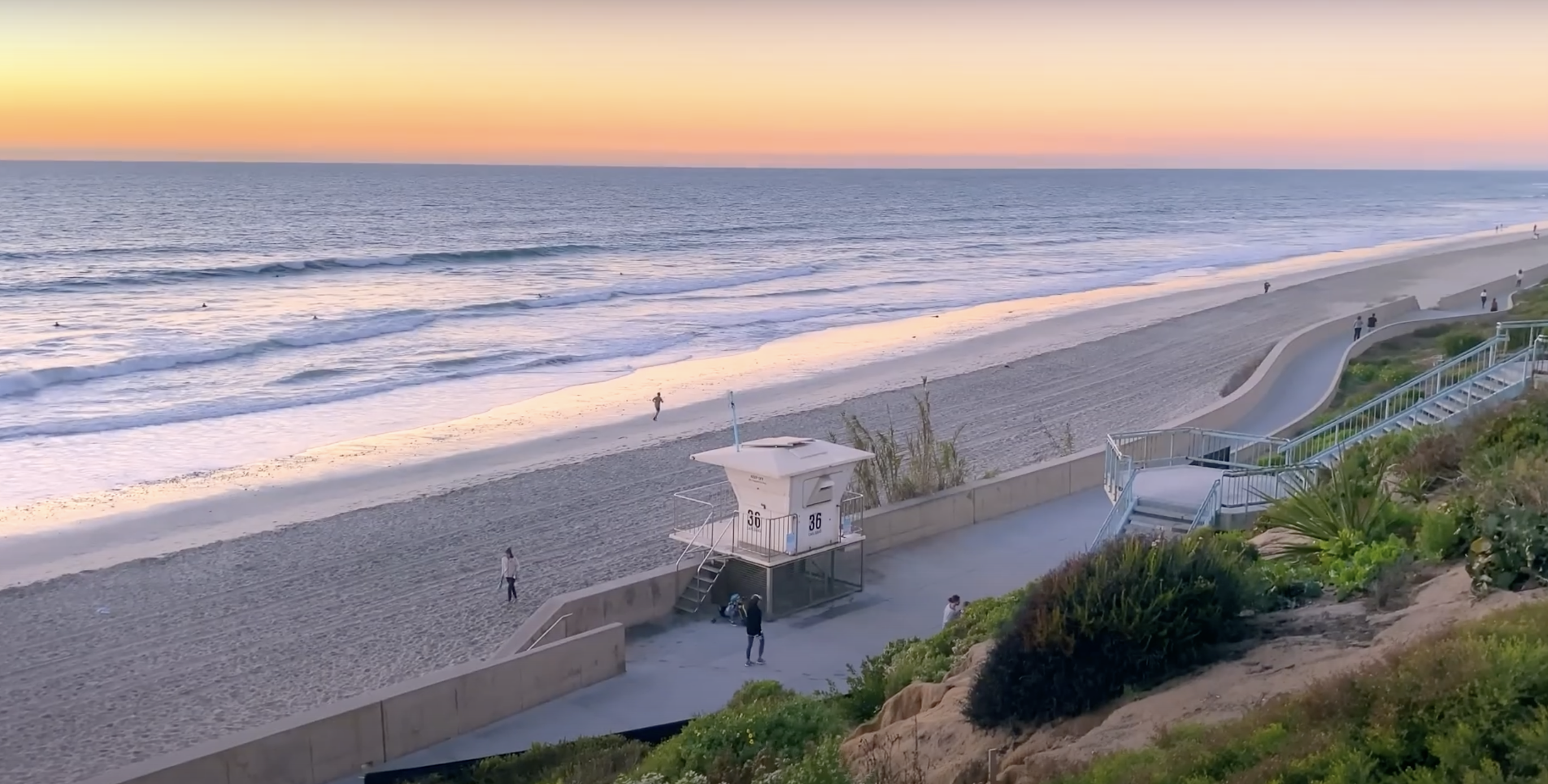 Dubbed the "Village by the Sea," Carlsbad, located in San Diego County, offers families a coastal lifestyle coupled with a quality suburban experience. The Carlsbad Unified School District is well-regarded, and the city's beautiful beaches, nature trails, and attractions like Legoland California and the Flower Fields make it a haven for outdoor enthusiasts.
Carlsbad's economy is strong, driven by sectors like technology, life sciences, and action sports, providing job stability for parents. However, like most cities on the California coastline, Carlsbad's cost of living is high, yet compared to the Coastal charm and lifestyle that it has to offer, this premium usually seems worth it.
9. Torrance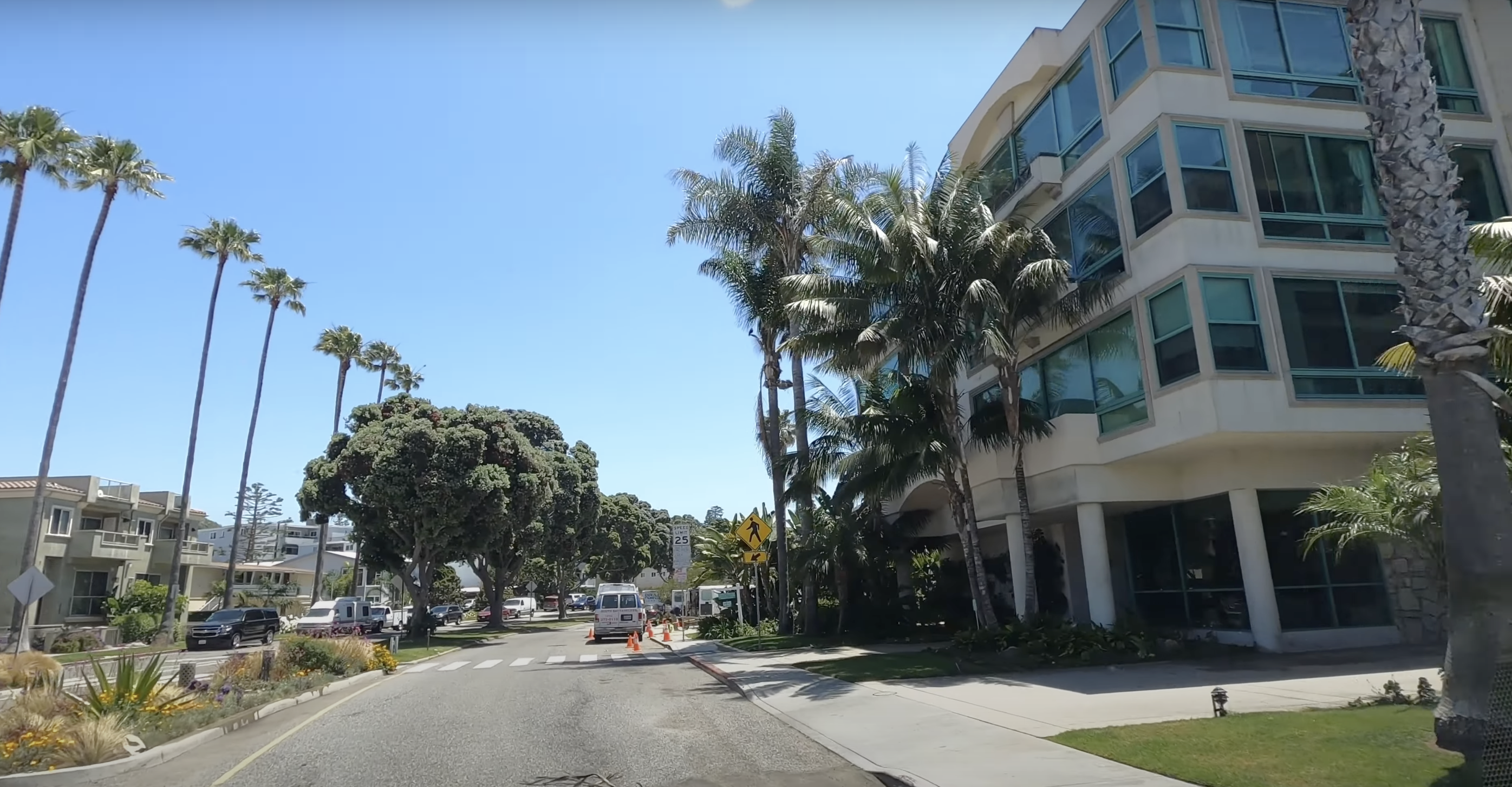 Located in the South Bay region on the coast of Los Angeles County, Torrance provides a beautiful coastal city in its sense of community to families. The schools under the Torrance Unified School District do well statewide, making education one of the town's selling points.
With Torrance Beach and over 30 parks, the city is loaded with recreational opportunities. The major shopping mall (The Del Amo Fashion Center) enhances the allure of the city. Although Torrance's cost of living is higher than the national average, its most noticeable difference from neighboring South Bay cities is that it's notably less expensive. This is why Torrance is one of the best places to live in California for families.
8. Danville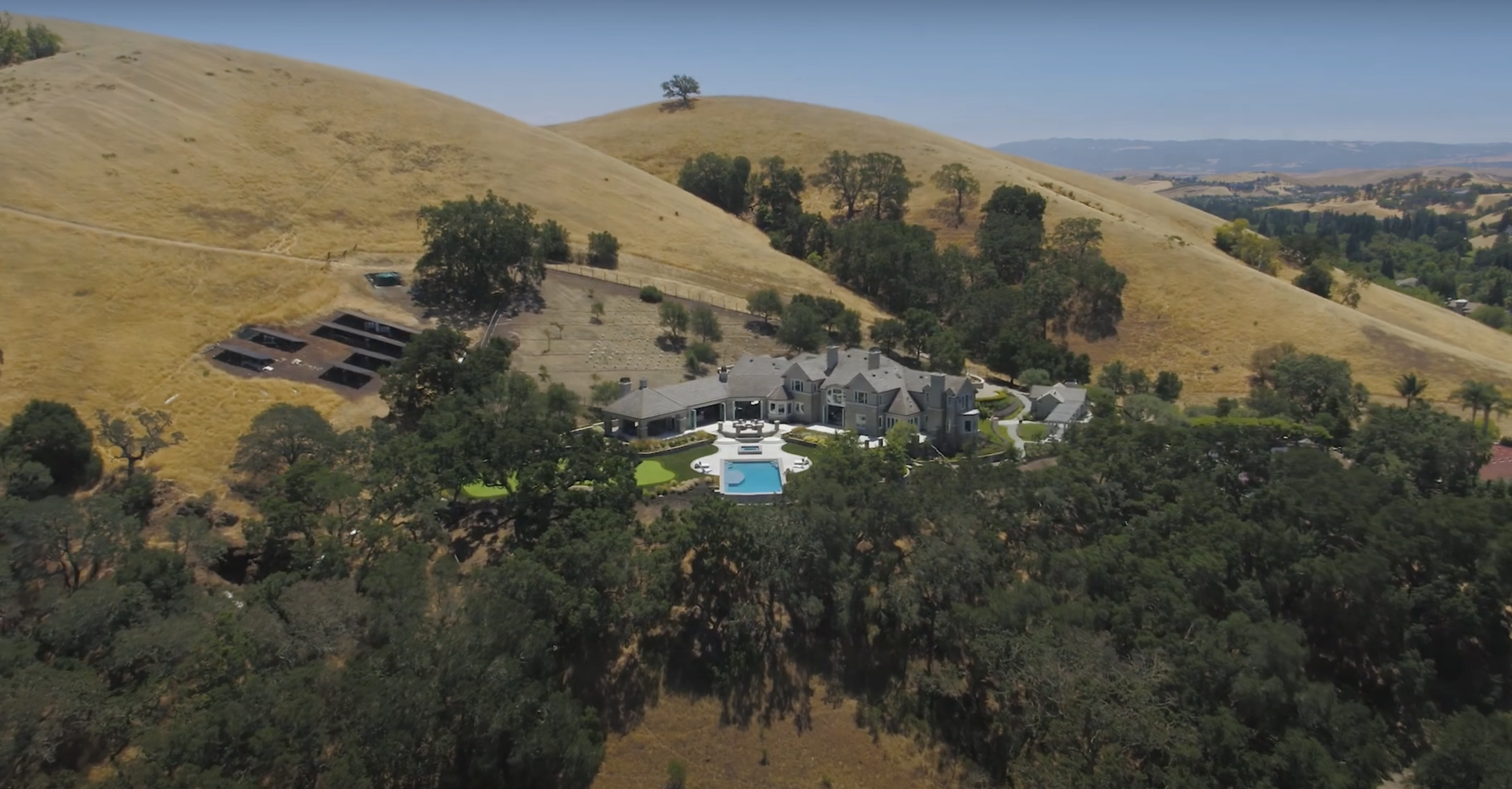 Danville is a thriving suburb located in the East Bay area of Oakland and Pleasant Hill. The city has great public schools, low crime rates, and a friendly community. Its historic downtown offers a wonderful small-town ambiance with places for business or social gatherings and several farmers markets.
The Iron Horse Regional Trail has 27 miles of scenic trails for walking, biking, and horseback riding. The city's median family income is higher than many others, but it also has one of the highest in the U. S., allegedly because families can afford more educated professionals moving into their neighborhoods.
7. San Mateo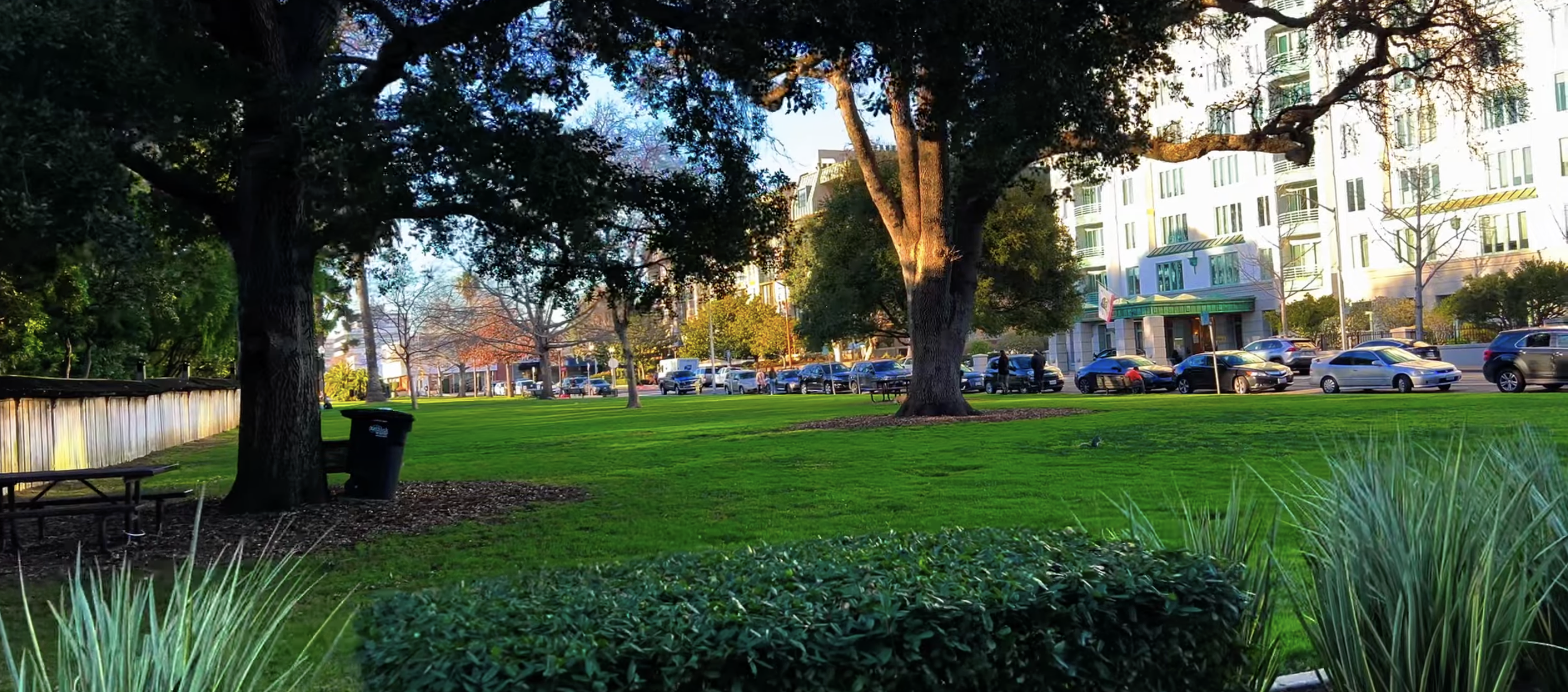 San Mateo, one of the jewels in the San Francisco Bay Area, provides a mix of urban comforts and suburban relief. The San Mateo-Foster City School District offers excellent education here. Also, the location of this city—equidistant between Silicon Valley and San Francisco—offers many job opportunities.
The city has a diverse culture and is home to many restaurants, shopping centers, and parks. The cost of living in the city is high, but the location and quality of life make living here well worth it.
6. Mission Viejo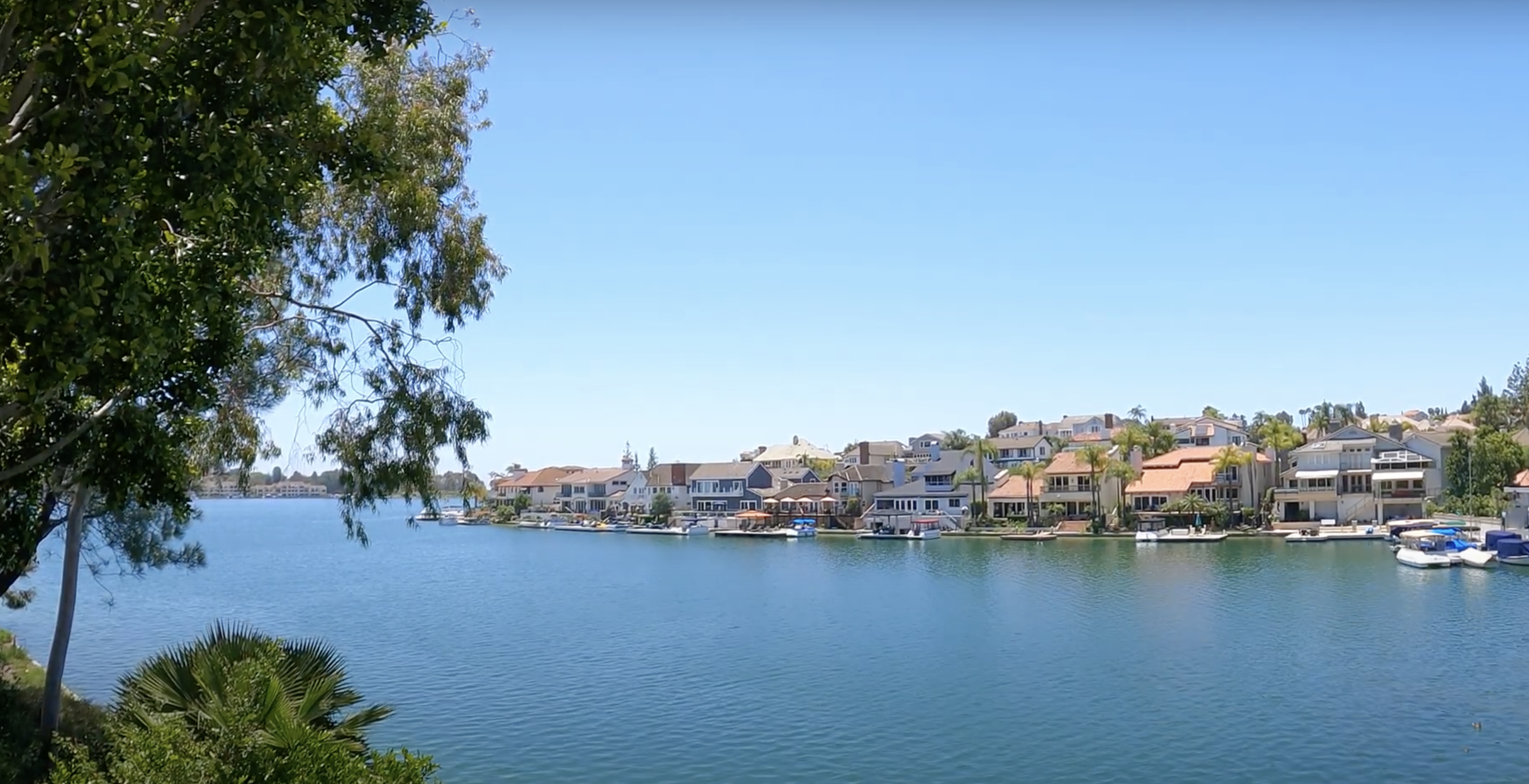 Mission Viejo, a meticulously designed community nestled in the heart of Orange County, is renowned for its breathtaking landscapes and warm, family-friendly ambiance. The schools in the city have a great reputation. They are part of both the Saddleback Valley Unified School District and the Capistrano Unified School District.
Aside from that, there are numerous parks, recreation centers, and beautiful Lake Mission Viejo to fill every member of the family with enjoyment. The cost of living here is comparatively higher as compared to the national average but fairly similar to other cities in the region.
5. Palo Alto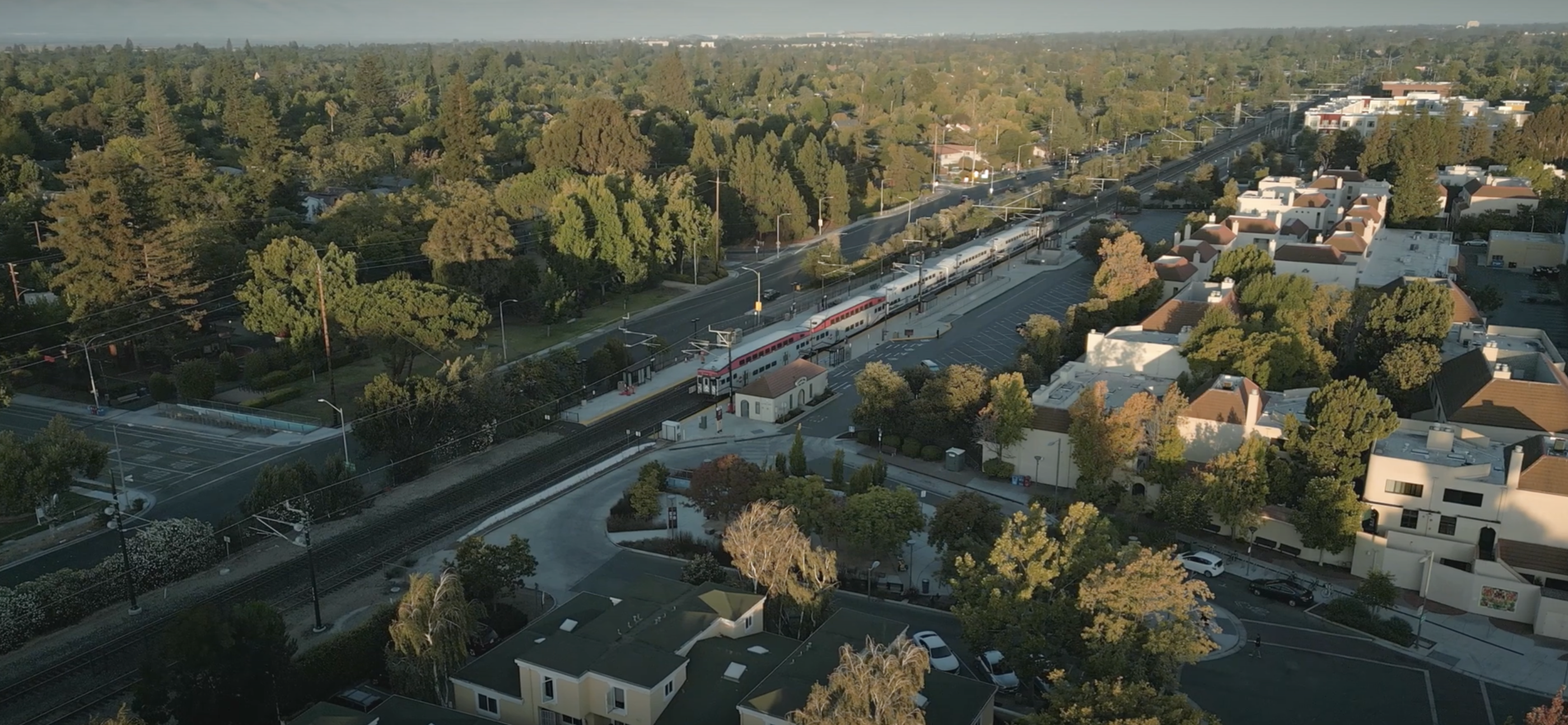 The vibrant city of Palo Alto, home to Stanford University, boasts a vigorous economy, superb schools, and cultural richness. The town of Palo Alto Unified School District ranks high amongst the best in the state.
The city's economy rests primarily on the tech industry and Stanford University that offer a solid job market. Its charm is further enhanced by its cultural experiences, recreational amenities, and diversity it offers. However, because of high costs of living in the state, people often justify these prices with an equally good quality of life.
4. Santa Barbara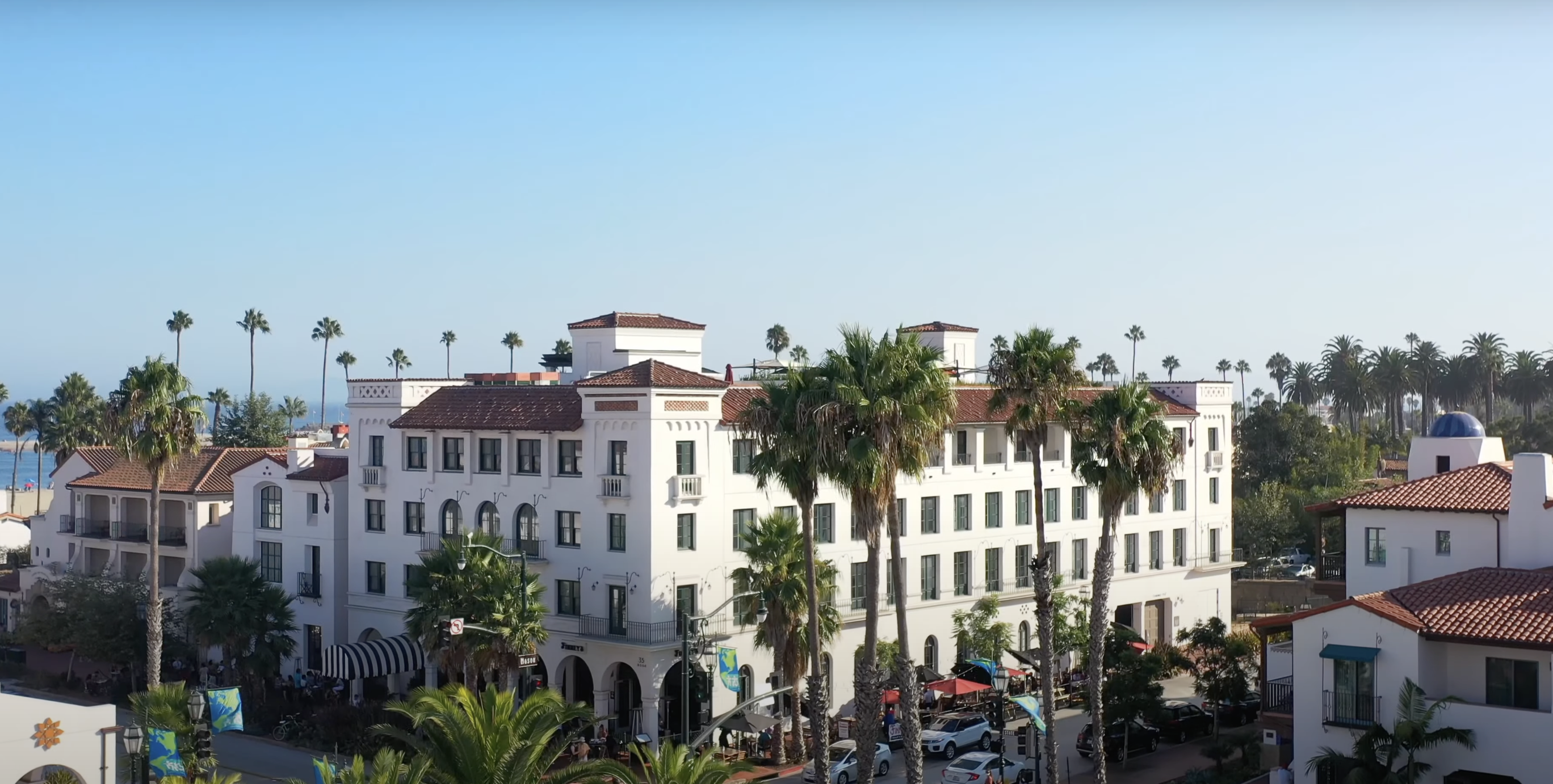 Santa Barbara is a beautiful city located in the heart of California. The area boasts a Mediterranean climate, beautiful beaches, picturesque mountains, and historic sites which make it ideal for families. The Santa Barbara Unified School District is solid, offering excellent education and infrastructure. Drawing from its cultural heritage, the city features an internationally acclaimed art scene along with great restaurants and shopping areas. The cost of living is higher than some other cities but the coastal living and quality of life often outweigh the price.
Let's move onto 3 of the best places to live in California for families.
3. Newport Beach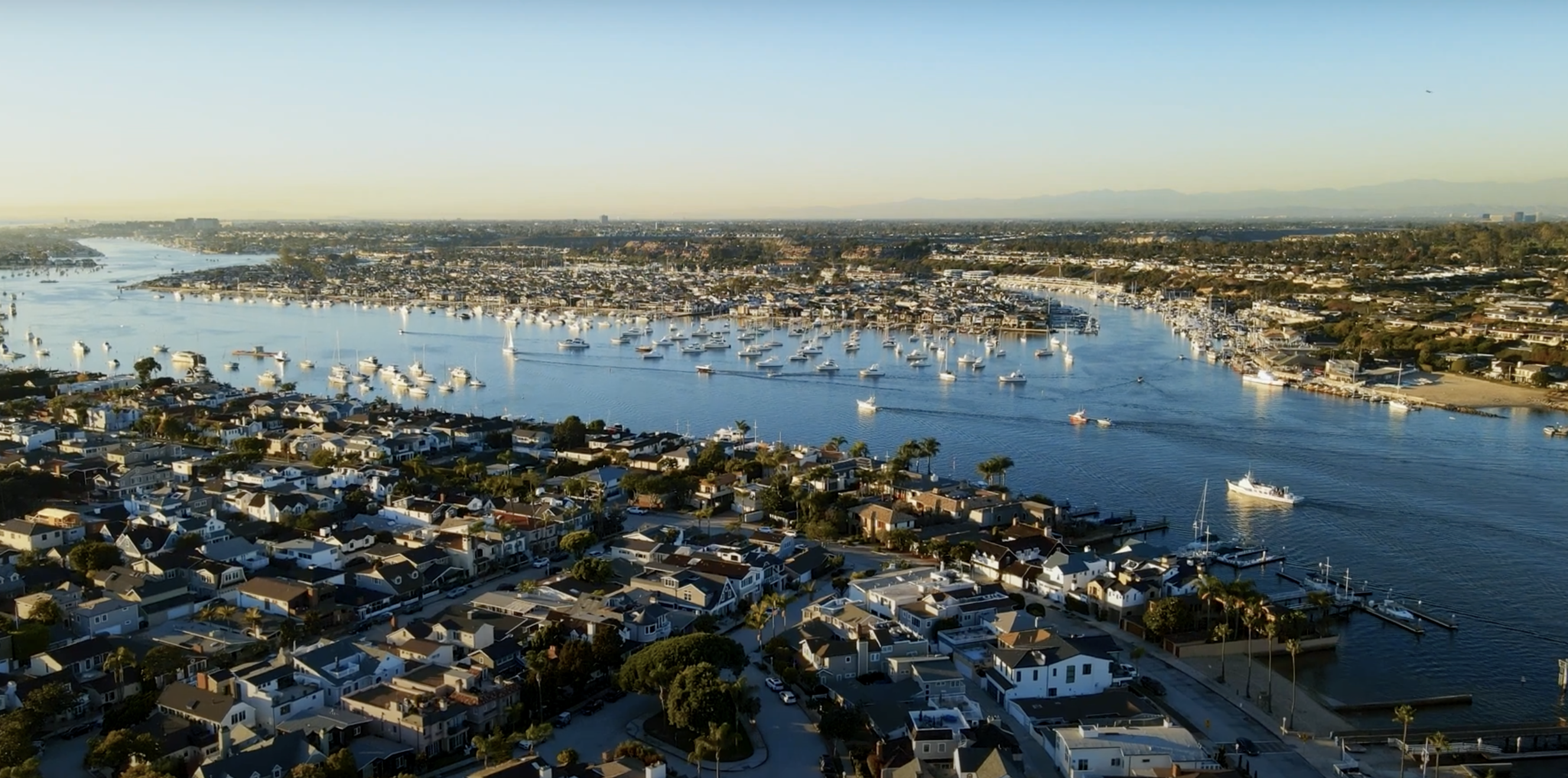 Living in Newport Beach, families get the luxurious coastal life with all that it implies – exquisite restaurants, shops, and lifestyle services.
The city has two unified school districts and each of them has schools that are considered some of the best in the nation. Lots of sunny, fun, family-friendly activities at beautiful Balboa Island and great Newport Harbor make this an outdoors man's paradise. When it comes to the cost of living, the high income and the exceptional coastal living make it worth it for many.
2. Cupertino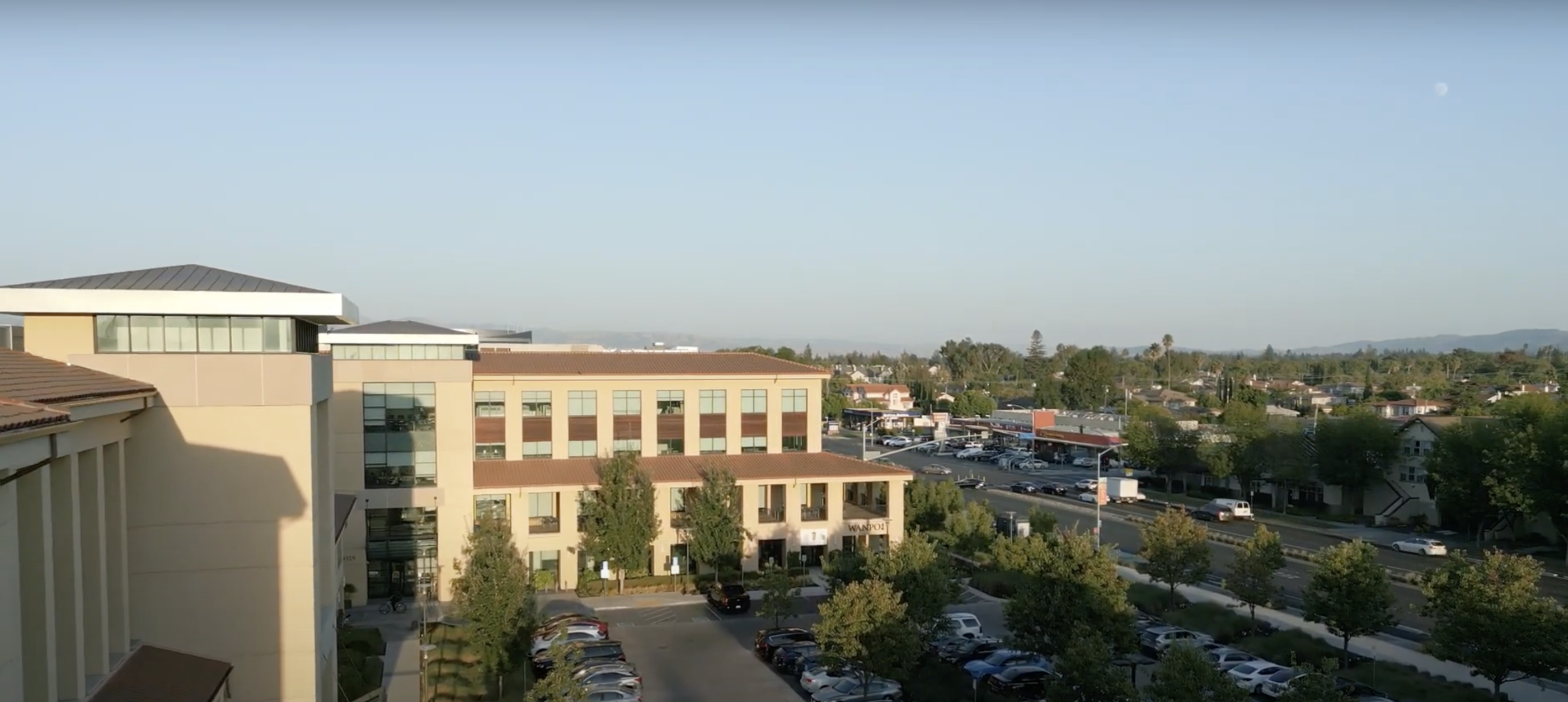 Home to Apple Inc., Cupertino offers its neighborhoods, schools, and residents a high-ranking community with an array of programs. Both the Cupertino Union School District and Fremont Union High School District are ranked highly.
The city's tech-fueled economy provides a great number of jobs. Cupertino's cost of living is very high, even compared to the rest of California and higher than U.S. average wages, but the city holds many selling points including large salaries, safe environment, and a wide variety of cultures.
1. Palo Alto – Best Place to Live in California for Families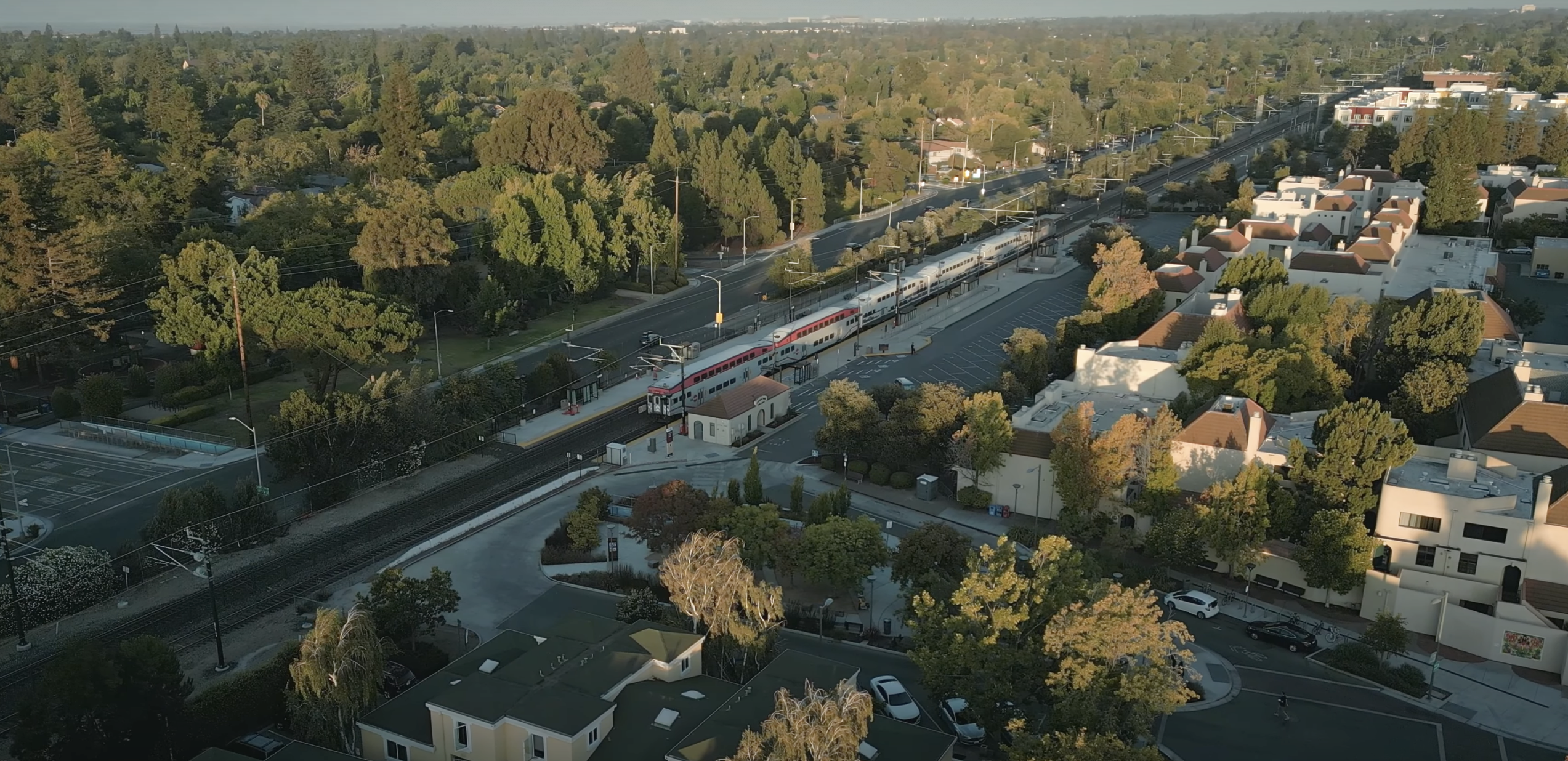 At the top of our list is Palo Alto, the best place to live in California for families. Although it has already been mentioned earlier in this article, it is worth pointing out again that this city has met all the necessary aspects that a family needs. Living in the city is expensive, but the quality of life it has to offer is worth the cost. In fact, Palo Alto is one of the best, not just in California but in the whole country.
Conclusion
The beauty, diversity, and unlimited opportunities in California make it a really good place to live for a family. But since the state is so big, choosing the right city can be difficult. So we hope that the 15 cities mentioned in this article will be beneficial in your search for the perfect place for your family to call home. Still, the choice will depend on your personal needs and preferences.
Related Posts
15 Best Places to Live in Pennsylvania for Families
The 22 Best Places to Live in New York for Families