Best Places to Live in California for Young Adults and Professionals
The state of California, among the most culturally diverse places in America and a place that showcases beautiful landscapes as well as dynamic economies characterized by growth and innovation, continues to be one of the greatest magnets for young adults and professionals seeking to grow and innovate. The Golden State boasts a variety of residence options to satisfy the varied needs of technology, entertainment, and different industries. This article takes a close look at the 12 best places to live in California for young adults and professionals who wish to maximize their time in California.
12. Sacramento
First on the list of the best places to live in California for young adults is Sacramento. The state's capital is more modest in its image compared to cities like San Francisco or Los Angeles, which are always trying to prove their significance. However, young professionals find it a good combination of affordability and decent job opportunities with a lot of cultural activities available. The city has a healthy tech industry, state government jobs, and good restaurants every step of the way establishment, thanks to its location in California's fertile Central Valley.
Living there, you might be working for a tech startup or helping shape policies at a state department. There is also intensifying activity in the local scene with the growth of the craft beer market and a variety of different music festivals occurring, as well as an active artist community centered out in neighborhoods like Midtown. With reduced living costs in relation to most cities in California and a wide range of outdoor spaces, such as the American River Parkway, most professionals chose Sacramento.
11. Long Beach
Long Beach is a refreshing mix of urban living with beach town vibes. This charming city located in Southern California provides the best mix of industry, recreation, and lifestyle that attracts millennial young adults. Key sectors comprise the maritime industry, healthcare, and a budding tech scene. One can work for large corporations or innovative startups at Downtown Long Beach Tech Hub.
It is also favored for its miles of seaside beaches, marinas, and bike paths that anticipate an active lifestyle. For instance, the Belmont Shore and Alamitos Beach neighborhood has a lively nightlife scene in addition to most houses being charming craftsman homes. Additionally, Long Beach embraces cultural diversity as manifested through food, music, and community events.
Long beach is also one of the best places for black families to live in California.
10. Irvine

Irvine is ranked as one of the safest cities in America. As a source of innovation and high-tech jobs, it has numerous Fortune 500 companies with such names as Broadcom and Western Digital that make this city sought after by young professionals and entrepreneurs. Additionally, Irvine hosts many startups involved in biotech and technology. The University of California, which is located here, serves as a starting point for the young generation that will greatly influence innovation and development in the future.
Sufficient planning also extends to extensive bike paths, parks, and green spaces that contribute substantially towards the quality of life in Irvine. The diversity of housing options accessible via apartments in vibrant mixed-use communities as well as single-family houses situated in quiet neighborhoods, provides different lifestyle needs. While the cost of living is relatively high, opportunities for career growth and quality lives make it a preferred city for many professionals.
9. Pasadena
Just northeast of downtown Los Angeles is the town of Pasadena, a city offering a quite unique mix of suburban charm, a vibrant cultural scene, as well a thriving job market. Known for the Rose Bowl and the California Institute of Technology (Caltech), many aerospace technology and design companies locate their headquarters in Pasadena, making it a great destination for professionals from these specialties.
The city has a great mix of cultural amenities, with the Norton Simon Museum, The Huntington Library, and Art Collections and Botanical Gardens, which are national treasures. In neighborhoods like Old Pasadena, residents can experience an assortment of historical architecture, hip boutique shops and restaurants, and an amazing variety to choose from in all cities around the world. Its beauty, opportunities for work, and location—near enough to generate more money yet far enough away to avoid some distractions—make Pasadena a nice alternative for young professionals.
8. Santa Monica
Living in Santa Monica means living the best of beach life and urban enjoyment. This sunny city lies on the Pacific Ocean, where one can take time to enjoy the quintessential Southern California experience while at the same time being known as the hub for tech and entertainment companies ("Silicon Beach"). Among firms that own studios here are Hulu and Snapchat.
The city offers a 3.5-mile-long beach path and both long-distance and local beaches, which complements the many restaurants that are rated high. It is an excellent choice for those looking to live in either a high-priced area or nearby Los Angeles, whose living costs are expensive. As such, it is well-served by high-paying jobs coupled with ocean views, top-rated restaurants, and vibrant nightlife. This is why Santa Monica makes the list of the best places to live in California for young adults and professionals.
7. Oakland
Oakland, located in the San Francisco Bay Area, has been enjoying a remarkable transformation. It offers an interesting arts scene, mouth-watering food offering diverse cuisines, and provides outdoor activities making it one of the vital hubs of cultural attraction.
In its vicinity are tech companies, healthcare providers as well as green businesses. Oakland's diversity, social activism, and urban parks are attributes that draw many residents to their city. Trendy neighborhoods like Rockridge and Temescal have so much to offer. Residents can avail themselves of an array of restaurants, shops, and nightlife options alongside Victorian homes along with modern apartments in Oakland.
The cost of living in Oakland is lower compared to San Francisco. The affordability makes it a good option for young professionals who want to move from the Bay Area but find real estate prices hard to afford in trendy neighborhoods elsewhere.
6. San Jose
San Jose is one of the top tech cities known as the capital of Silicon Valley. Many tech giants have their headquarters in San Jose, which are Adobe and Cisco, as well as promising startup companies. This makes San Jose the perfect place for young professionals to relocate to.
San Jose has a mix of suburban and urban lifestyles, with neighborhoods ranging from the bustling downtown area to more serene residential suburbs. The city's attraction arises from its cultural amenities, such as its San Jose Museum of Art and California Theatre, in addition to its outdoor recreational offerings. Although living costs are substantial, one can often offset this by being highly employable in the high-tech sector.
5. Santa Barbara
Also known as the "American Riviera," Santa Barbara enjoys its Mediterranean climate, beautiful beaches, and a bustling economy centered around education, healthcare, and technology.
Santa Barbara lives up to its beach community image with laid-back life coupled with some of the highest quality living conditions in the state, such as a fine restaurant and wine scene; art culture with several renowned galleries and museums; noteworthy outdoors activities from hiking locally in the Santa Ynez Mountains to surfing San Diego at Rincon Point.
The city also has a strong job market with the University of California, Santa Barbara, plus several tech companies. Housing costs can be high, but the city's beauty, quality of life for young professionals, and job opportunities all make it an interesting place for anyone looking to settle down in southern California.
4. San Diego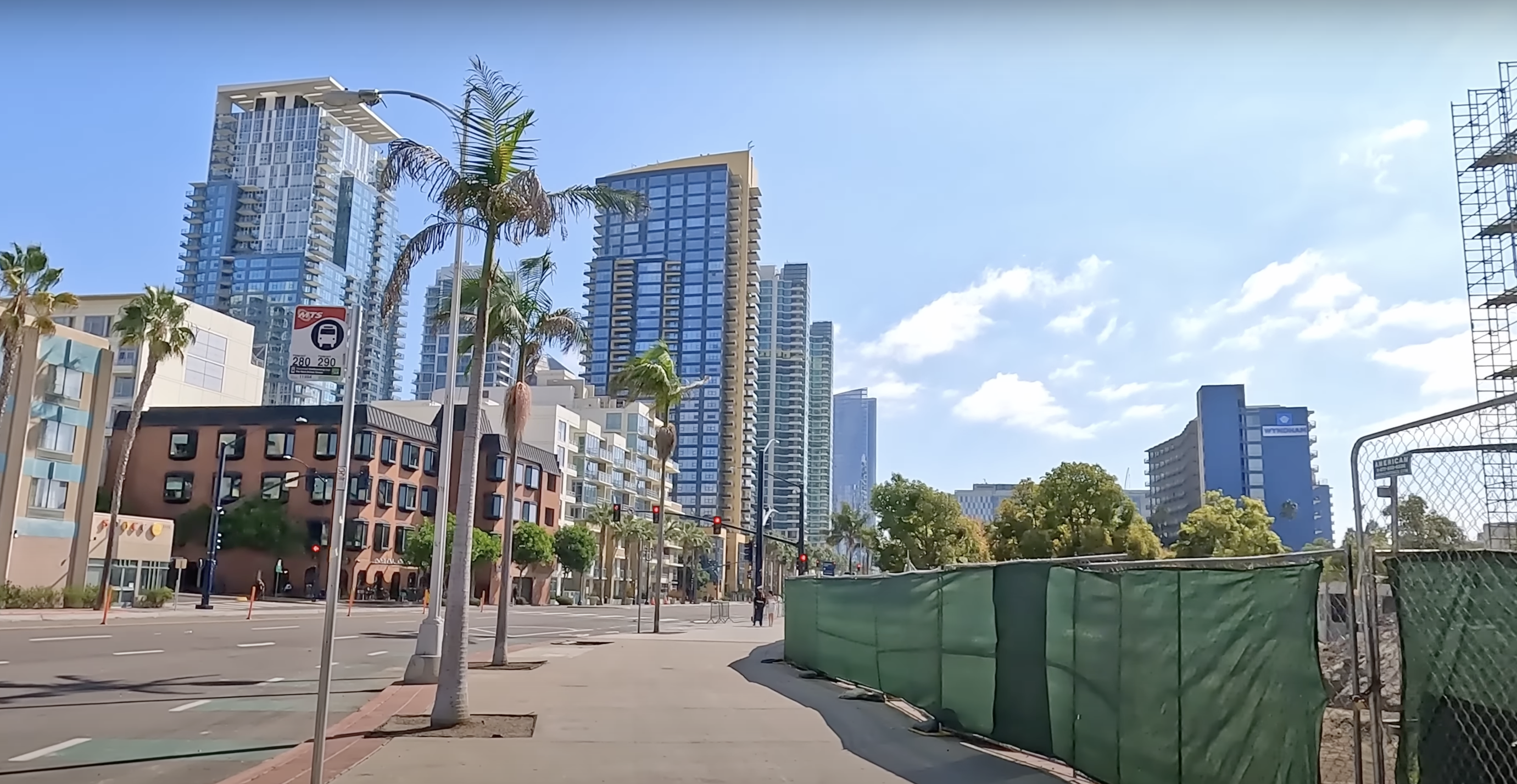 Young adults and professionals alike will appreciate San Diego's high quality of life. The city is a center for health, biotech, and military defense industries. Notable employers are Qualcomm, UC San Diego, as well as various biotech firms.
It has 70 miles of beaches, a thriving beer scene, and neighborhoods like Little Italy and the Gaslamp Quarter – places known for their nightlife, restaurants, and festivals. I you are into surfing, like to attend Music festivals, or seeking to be in a high-tech job, then San Diego has all this for you.
3. Los Angeles
Los Angeles is a city with so much to offer young adults and professionals alike. Home to Hollywood, the city knows its way around entertainment, both large and small. LA also boasts strong industries in tech, fashion, as well as design. The city's neighborhoods, with their diversity, can be tremendously experiencing different cultures.
Silver Lake is a refuge for creatives, DTLA is perfect for urbanites, and Westside living brings the beach home. Each neighborhood has an alluring personality that leads to strikingly diverse food, music, and cultural scenes. LA's cost of living can be high, and find out why here, but the opportunities, arts scene, culture, and lifestyle make young professionals from around the world gravitate towards Los Angeles as their cultural community-friendly metropolis home.
2. San Fransisco
2nd place on the list of the best places to live in California for young adults and professionals is San Francisco. With its iconic Golden Gate Bridge and friendly majority culture, San Francisco is a dynamic place whose great terrain features farmhouses, vibrant neighborhoods, and many parks. The city's roots run deep in the service industries, including giants like Salesforce and Uber. Many young people flock to earn their fortunes in this robust city.
SF is not just about work; it includes restaurants, historic sites, and in places like Golden Gate Park and the Marin Headlands, even access to camping facilities. Neighborhoods like Mission District and SoMa have a great presence at nightlife, with numerous food shops and a combination of modern and Victorian homes. Although there is a high cost of living here, many young professionals still decide to live here because of the opportunities and lifestyle San Francisco provides.
1. Mountain View – Best Place to Live in California for Young Adults and Professionals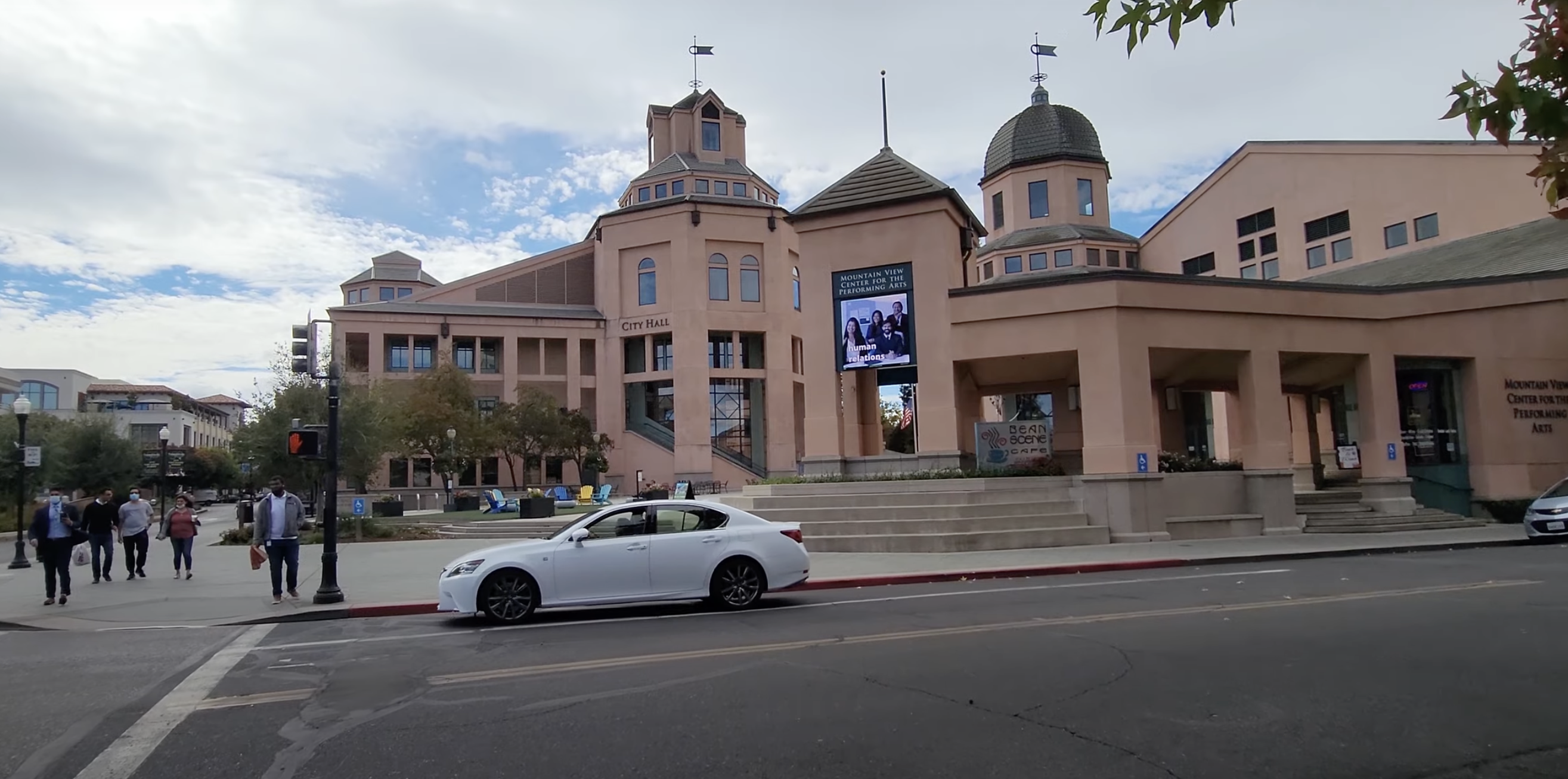 Finally, coming in first place is the Mountain View. Home to Google and a host of other tech firms, this Silicon Valley city offers many youth-oriented employability opportunities, especially in the categories of technology and science, engineering, and math.
Mountain View has an excellent quality of life with sunny weather, a wide range of recreational facilities, and close proximity to San Francisco and the Pacific coast. The city also has a very lucrative downtown area that houses many high-end shops as well as restaurants. The cost of living can be high, but the satisfaction and job outlook in Mountain View is laudable.
Related Articles
20 Best Places to Live in New York for Young Adults and Professionals