Best Places to Live in Maryland for Young Adults and Professionals
Maryland is called the "Free State'" and offers young adults and professionals a perfect place to settle down as it offers a very well balanced combination of city life full of hustle and bustle, serene suburbs as well as ideal small towns. Its closeness to the national capital, vibrant job market along with good education provides its residents career growth and personal development. In this article, we will focus on the 12 best places to live in Maryland for young adults and professionals starting from the twelfth and culminate in what has been dubbed as the most coveted spot. So, whether you are just getting started on your career or seeking a fresh start, this guide will assist you in finding your next home in Maryland.
12. Hagerstown
Hagerstown sits in Washington County and lands at number 12 on our countdown. The city provides young professionals a chance to enjoy the comfy lifestyle without drastically stretching their budgets as it enjoys below-average costs of living. Many factories and industries grace the city, providing employment avenues in sectors such as manufacturing and healthcare.
Also, this city hosts Hagerstown Community College that gives easy access to higher education. For recreational activities, the historical sites like the Hagerstown Roundhouse Museum or the Hagerstown City Park were the famous spots of nature to be explored and enjoyed.
11. Cumberland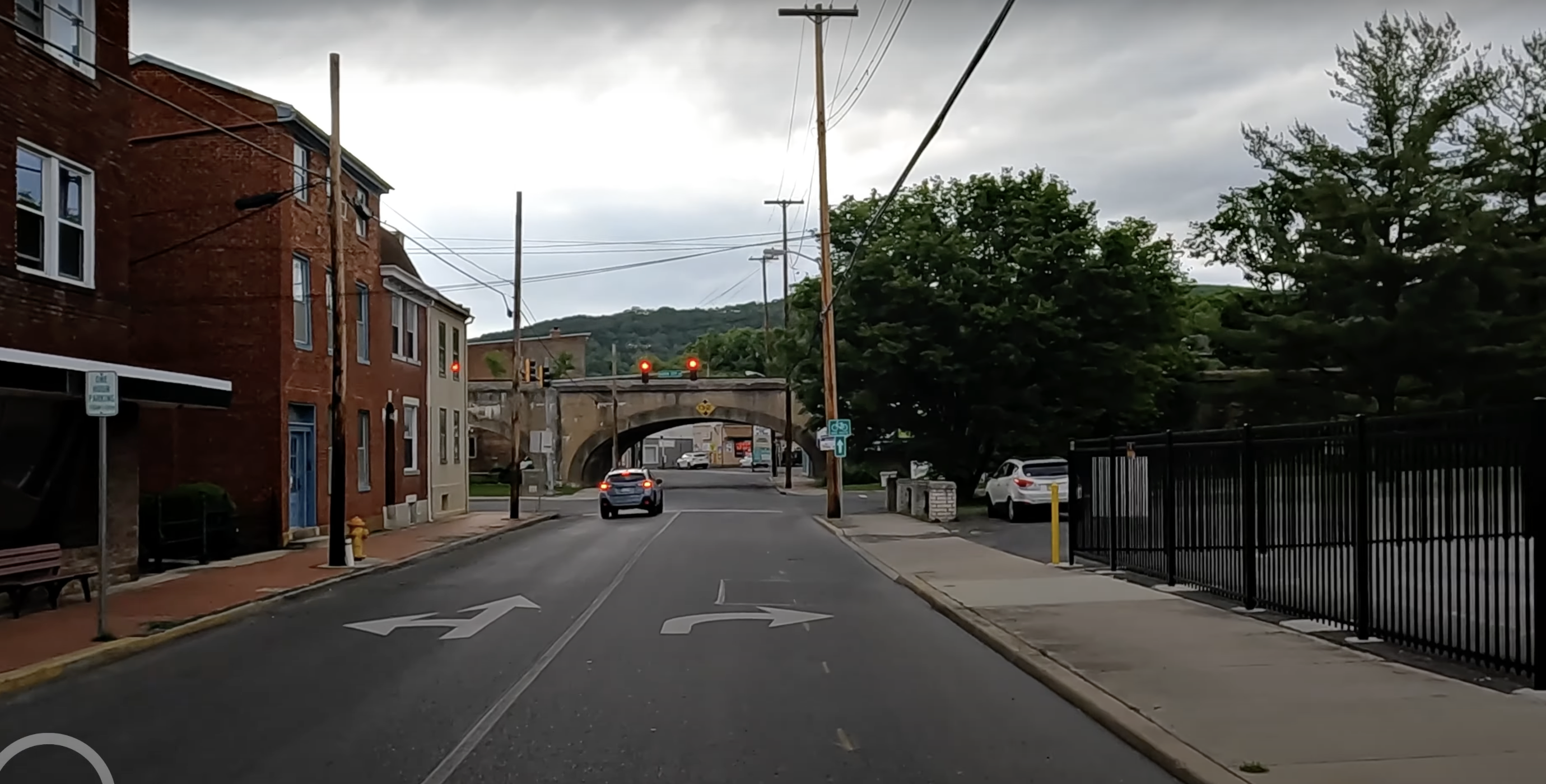 At number 11, we have Cumberland, located amidst the Appalachian Mountains. Its affordable housing and lower cost of living make it a very attractive choice for young adults. The conservative city offers opportunities in the healthcare, education as well as public service sectors with Western Maryland Health System and Allegany County Public Schools being top employers.
The city boasts a culture-rich arts scene experience to its residents thanks to the Allegany Arts Council and the annual DelFest. Also, the natural beauty surrounding the city – marked by biking and hiking trails on the Great Allegheny Passage – appeals to young people's adventurous spirit. 
10. College Park
At number 10 on the list of thebest places to live in Maryland for young adults, College Park belongs to the ideal city for young professionals – especially those seeking higher education or academic jobs. The importance of the location as a place where diverse job markets in the metropolitan area makes it accessible by most commuters. Bars and restaurants on Route 1 punctuated by nightlife ensure that College Park residents enjoy options of clubs and pubs at night. Additionally, the city is dotted with numerous parks and outdoor spaces which lend themselves perfectly to blending urban and natural environments.
9. Annapolis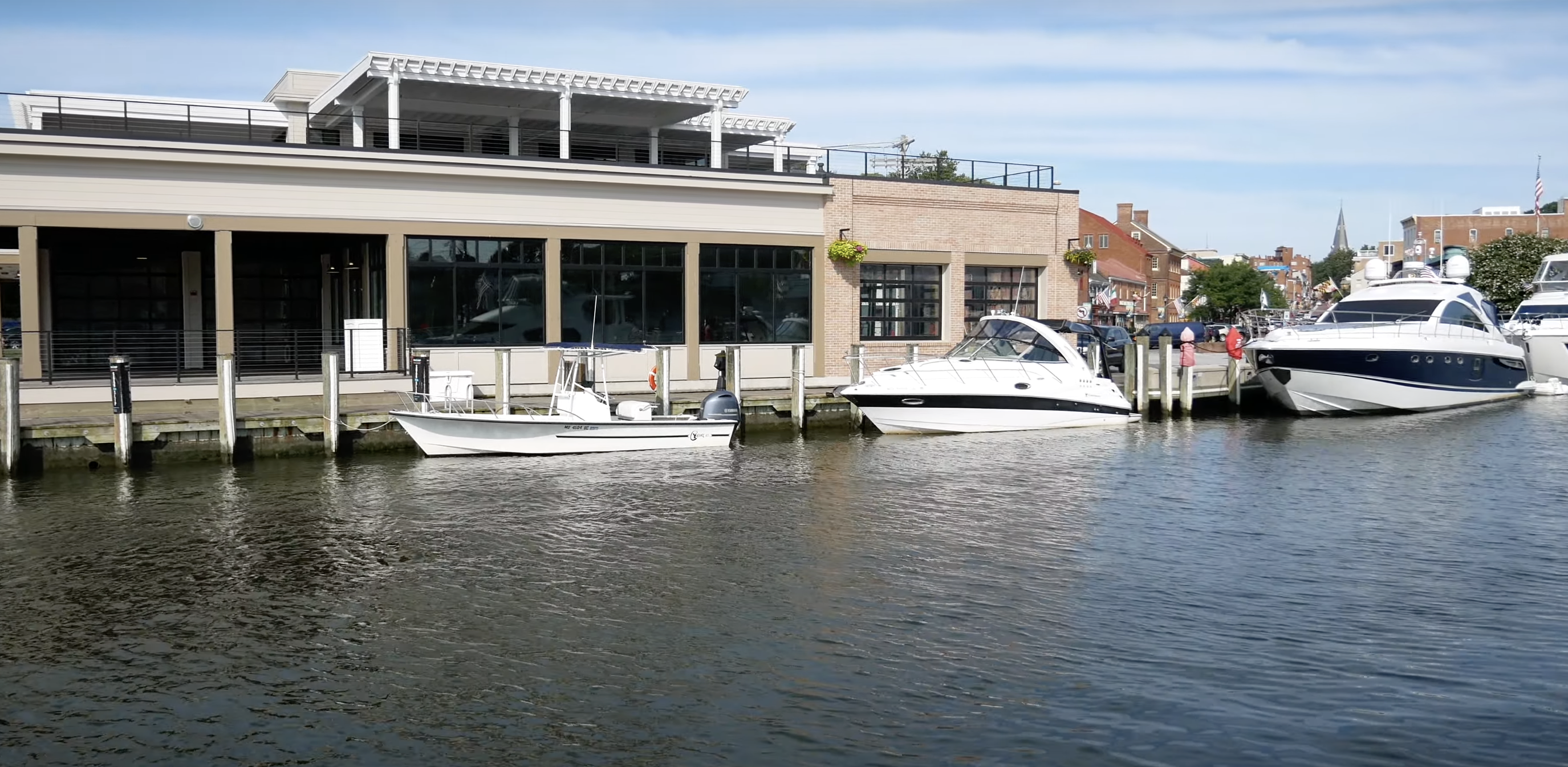 Annapolis, Maryland's capital city presents a novel mix of history, culture and career opportunities. The city's brash economy is built around sectors such as government, healthcare and education among others which still pertain to the young adult need for an active social life. The presence of the United States Naval Academy along with St. John's College adds intellectual appeal to the city. Furthermore, those water enthusiasts will also appreciate the abundant sailing and fishing opportunities present in the city. For people that love going outdoors, this is one of the best places to live in Maryland for young adults.
8. Towson
Securing the 8th spot on the list of the best places to live in Maryland for young adult is Towson The city offers job opportunities in education, healthcare and retail. Towson University and GBMC Healthcare are atop of the employers list along with several more companies that hire numerous people. 
There is also an entertainment center in the city alongside many eateries, boutiques and nightclubs to entertain at night. Moreover, Towson's excellent educational institutions and the presence of the Towson Town Center, one of the largest shopping centers in Maryland, make it a compelling choice for young adults and professionals.
7. Gaithersburg
At number 7, Gaithersburg presents an amazing blend of old-town charm and modern convenience. Situated in Montgomery County, the city's residents enjoy a booming job market. Companies like IBM and Lockheed Martin constitute much of this economy, coupled with plenty of tech and biotech firms. For young professionals seeking to find careers within these sectors, Gaithersburg provides an optimal environment.

The "New Urbanism" Kentlands neighborhood conceived on Gaithersburg's principle is truly walkable – it's town center boasts shops, restaurants as well as cultural venues ensuring vibrant social life. In addition, Gaithersburg's parks and recreational centers make it a great place for outdoor enthusiasts.
6. Rockville
At the sixth position is Rockville that stands out as one of Maryland's biggest cities and is another jewel located in Montgomery County. The city represents a nexus for healthcare and biotech firms including GlaxoSmithKline and Adventist Healthcare that represent rewarding career opportunities. For young professionals seeking work-life balance, Rockville's Town Square offers an array of shops, restaurants, and bars. The presence of a high-ranking school system paired with cultural amenities like the F. Scott Fitzgerald Theatre and the VisArts—a visual arts center gives more allure to this city.
5. Ellicott City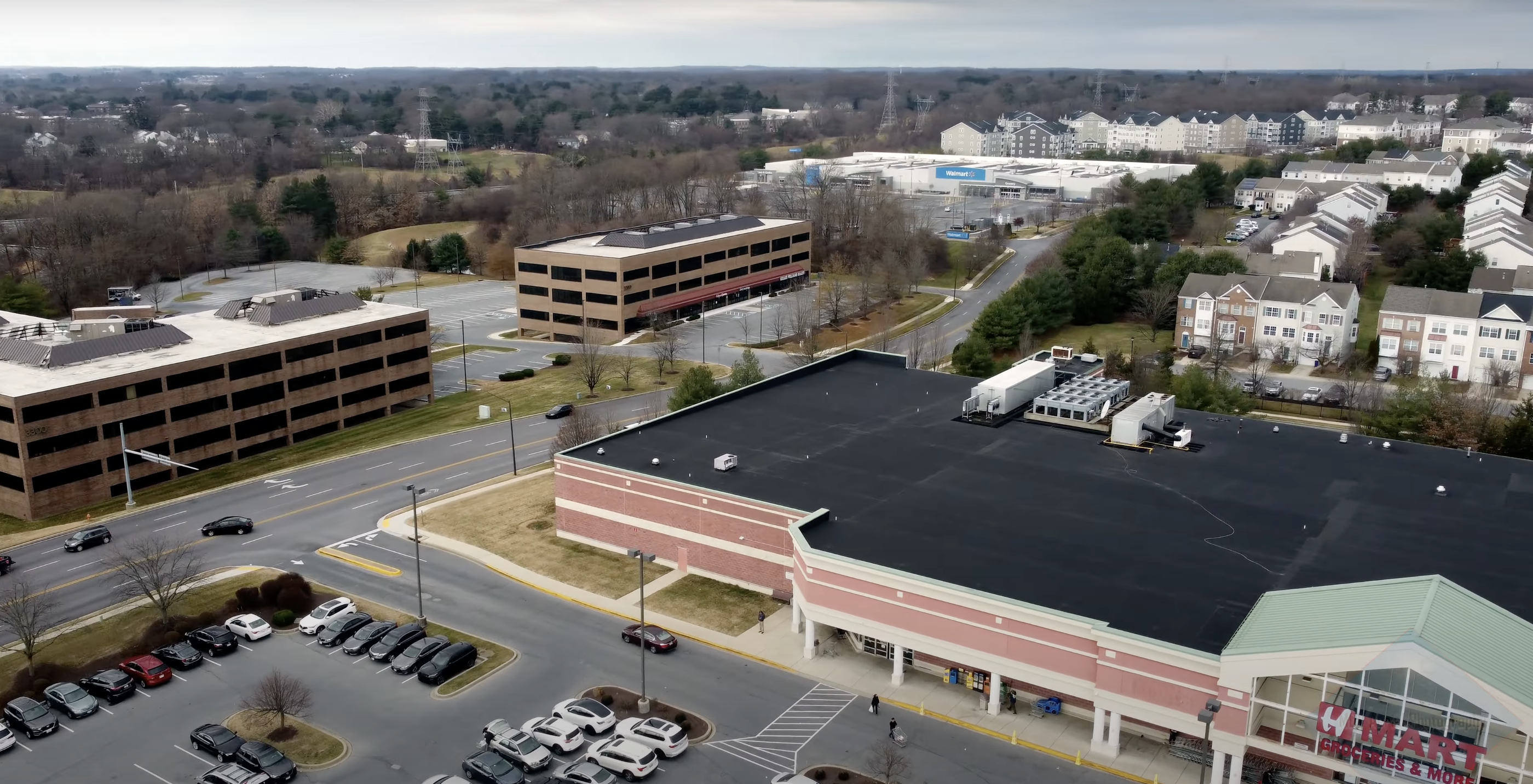 Breaking into the top five is the charming suburb of the Ellicot City, a historic downtown that offers an enchanting blend of the old and new ambiance. Located in Howard County, which rests on the foundation of its excellent school system, this city makes for an exciting option for professionals considering living a family lifestyle. 
Job seekers will find opportunities in sectors like IT, healthcare, professional services. The city's historic main street provides a unique shopping and dining experience. Patapsco Valley State Park offers plenty of outdoor activities. And the diverse, community-rich culture of the city adds to its appeal.
4. Columbia
In the fourth spot we have Columbia, a planned community that excels in liveability. Its design fosters community interaction and cultural diversity as well as respect for the environment making it an attractive place for young professionals looking out for strong community spirit. Jobs are easy to be found in Columbia with several multinational corporations like Johns Hopkins Medicine and Magellan Health. Recreational facilities abound including three natural lakes, a huge network of biking and hiking trails, and the Merriweather Post Pavilion which is a famous concert venue. 
3. Frederick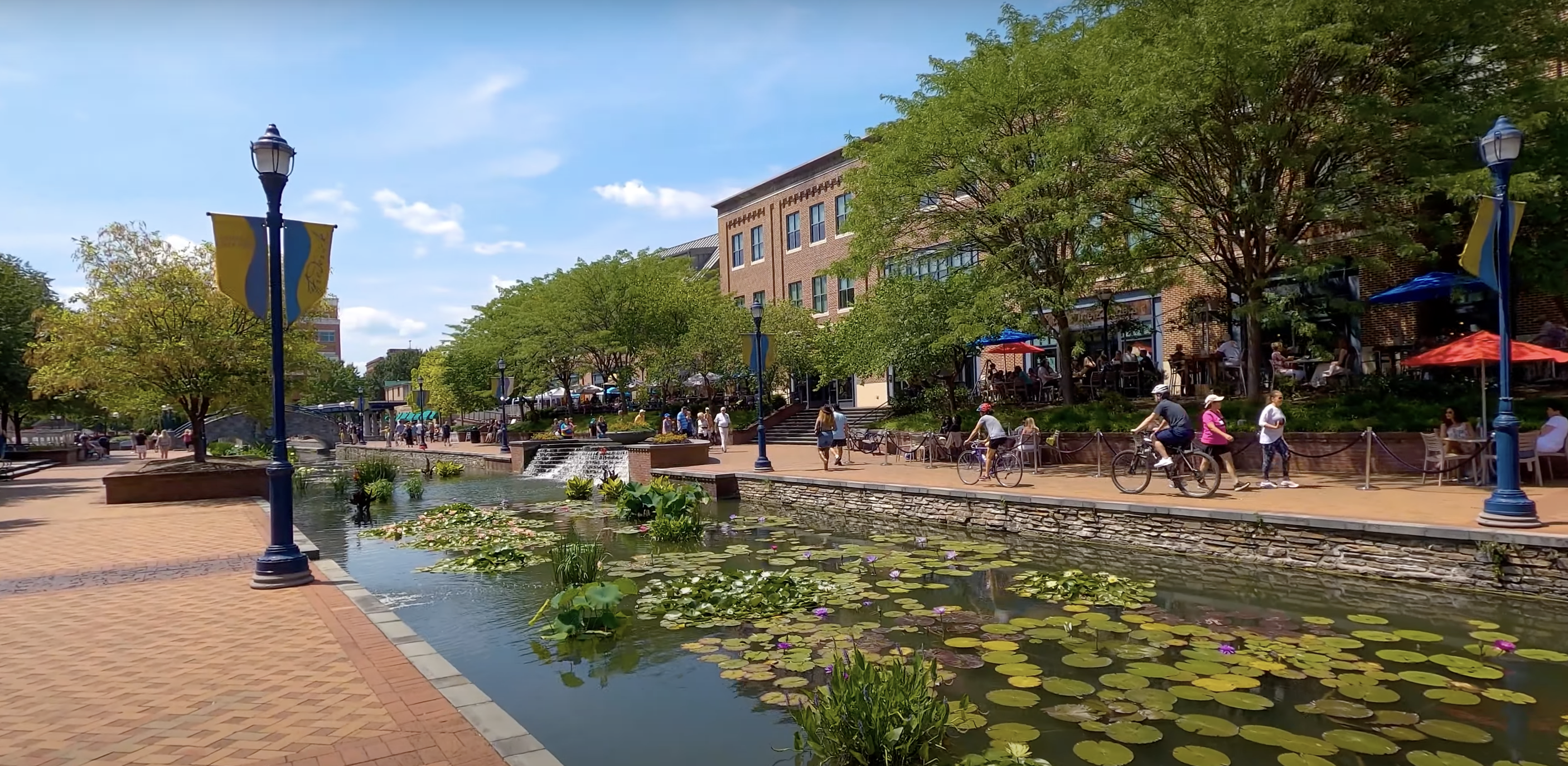 Frederick being on the third spot, is the second-largest city in Maryland and a thriving economic hub. Frederick's robust downtown market has an abundance of shops, eateries and arts venues characterising an active lifestyle for its youthful inhabitants. It has a healthy job market with opportunities in bioscience technology along with healthcare sectors. Its close proximity to outdoor attractions like Catoctin Mountain Park makes it attractive especially for young adults and professionals.
2. Bethesda
Closely missing the top position on the list of the best places to live in Maryland for young adults is Bethesda. Its closeness to Washington D.C. gives residents access to a broad and lucrative job market as well. Quite surprisingly, Bethesda itself is home to prominent companies like Marriott International and Lockheed Martin. It offers a high quality of life as well with its top-rated schools, healthcare facilities, and vibrant nightlife for people craving entertainment. 
The landmarks brought about by the Strathmore Music Center and the Bethesda Row Cinema are witness to the city's artistic scene thriving in that environment. In addition, the numerous parks within the city and the Capital Crescent Trail provide ample options for outdoor activities.
1. Baltimore – Best Place to Live in Maryland for Young Adults and Professionals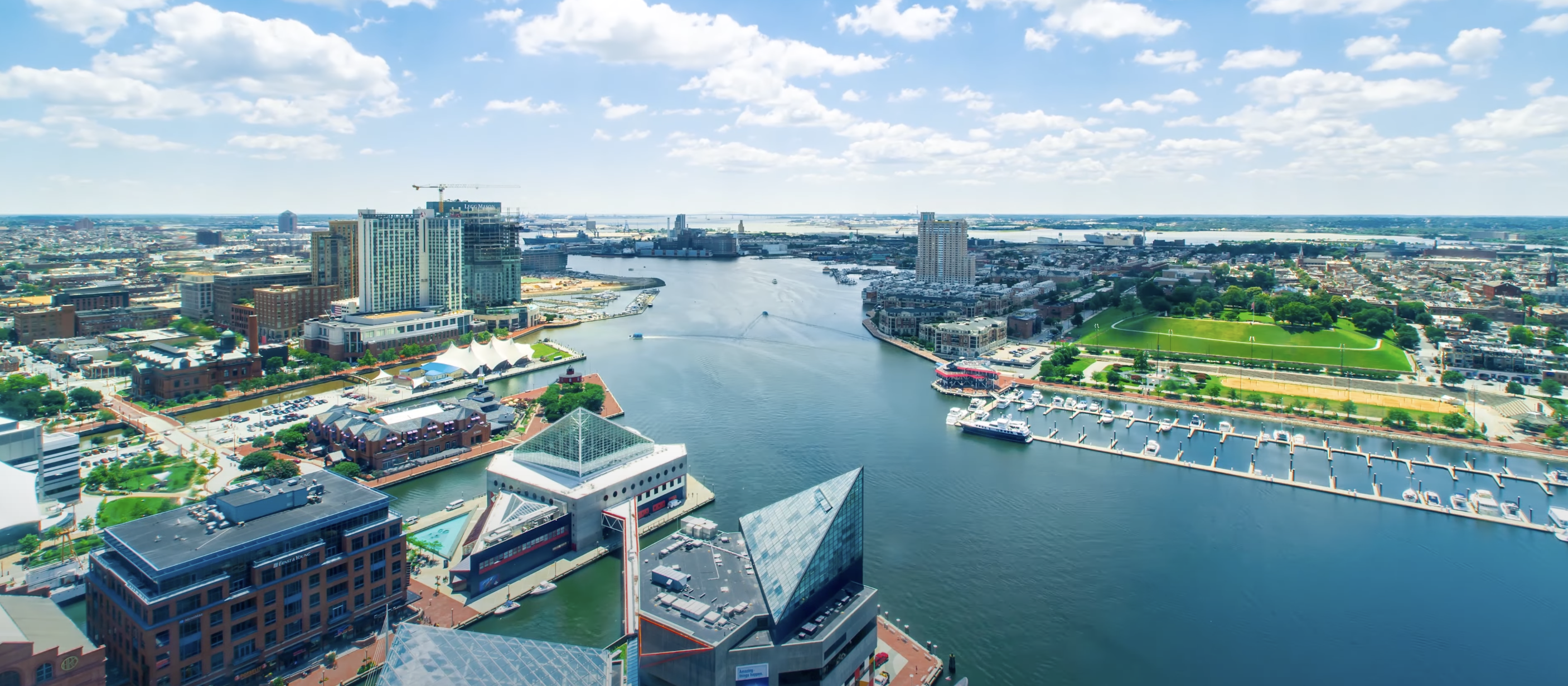 Baltimore, also known as the "Charm City", claims the top spot on our list, and is the best place to live in Maryland for young adults and professionals! The city offers the perfect blend of city life with suburban tranquility. Its downtown is a hub for finance, healthcare, and tech industries that provides abundant employment opportunities to young professionals. Big employers include Johns Hopkins University, Under Armour, and T. Rowe Price. But it's not all work in Baltimore; the city is known for its thriving arts scene, interesting gastronomy, and rabid sports culture. From the fun neighborhood of Hampden with its quirkier shops and eateries to the beautiful Inner Harbor, Baltimore provides a quality of life that is hard to beat.
In addition, the city's affordable housing and transportation options make it an apt place for young adults beginning their careers. In addition, the extensive number of festivals that take place in Baltimore such as Artscape, America's largest free arts festival; and the Baltimore Book Festival give a sense of Baltimore's charm. To put it briefly, Baltimore offers a perfect mix of career opportunities, cultural richness with energetic lifestyle, making it the number one choice for young adults and professionals in Maryland.
Conclusion
By choosing Maryland as your place of residence, you are opting for a unique blend of cultural vibrancy with economic prosperity along with the pleasure of having natural beauty. Whether it is the serenity at Cumberland where one can unwind and rejuvenate themselves; academic appeal of College Park whereas students delight in learning new things every day; historic charm at Annapolis or even the bustling energy in Baltimore which has emerged to be among some of fastest growing cities. Each city has its own charm and opportunities.
Before deciding on where to settle down, consider first what really matters most to you. Be it job chances, cost living, recreational amenities or educational facilities. May you have a great new chapter in your life in Maryland!
People Also Read
Best Places to Live in North Carolina for Young Adults
Best Places to Live in Tennessee for Young Adults
Best Places to Live in Ohio for Young Adults and Professionals