Richest Neighborhoods in Atlanta
Atlanta is a beautiful city in Georgia with a diverse population and countless amenities. If you're looking to move to a luxurious part if the city, you'll want to know the richest neighborhoods in Atlanta. Here are the top 12, with breakdowns of median incomes and property values considered.
12. Peachtree Hills
Beginning the list of the wealthiest neighborhoods in Atlanta is Peachtree Hills. The homes in Peachtree Hills are well maintained, with exquisite flower displays and landscaped gardens. If you love going out to eat and drink, Peachtree Hills could be the perfect place in Atlanta for you. There are delicious, high quality 5-star restaurants, and even a wine shop.
The average home price in Peachtree Hills is over $500,000, which includes many historic places, such as the famous Peachtree Hills mansion!
11. Ansley Park
Ansley Park is one of Atlanta's richest neighborhoods. It has beautiful; gated communities, which gives families comfort and feel safe. Its stunning tree lined streets show that the people in Ansley Park like to maintain the place they live. The average home price is around $800,000, but there's homes in Ansley Park that cost up to $4.5 million! These homes have historical architecture
Residents in Ansley Park love the beautiful parks and walks through the neighborhood. There's also plenty of restaurants, and the amazing High Museum of Art nearby. Ansley Park is one of the most expensive Atlanta neighborhoods, but it's obvious to see why.
10. North Buckhead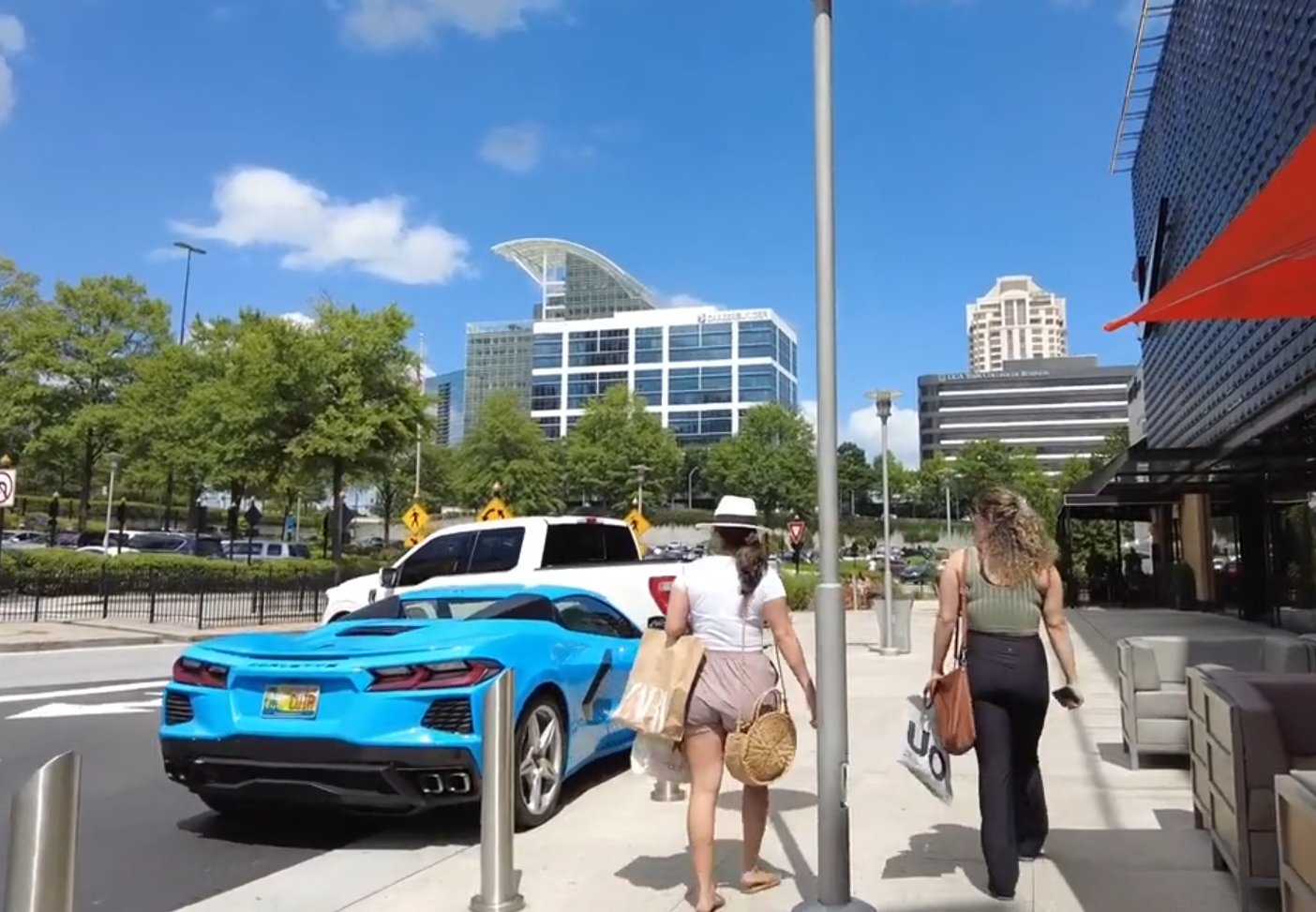 Next on the list of the 12 richest neighborhoods in Atlanta is North Buckhead. This is a small neighborhood located at the northern edge of Atlanta. Over recent years, North Buckhead's more traditional areas have been redeveloped to modernize the neighborhood.
North Buckhead is definitely one of the more luxurious neighborhoods in Buckhead, with an average home price of $550,000. North Buckhead is the uptown district and fashion centre of Atlanta, and is commonly known as "the Beverly Hills of the South." This is because the Atlanta neighborhood is home to some of the largest mansions, and finest restaurants, in the South Eastern United States.
Another reason for North Buckhead being one of the richest neighborhoods in Atlanta is because of its premium shopping district. This includes boutiques and large name stores at Lenox Square, Phipps Plaza, and the Shops of Buckhead shopping mall.
North Buckhead is a wooded, hilly neighborhood, populated with posh high rises and upscale single family neighborhoods. The housing market in North Buckhead village is stylish, exclusive, and of course expensive. The magnificent mansions you'll find on quiet residential streets that occupy much of the neighborhood, achieve a certain balance with the up-scale high rises stacked along commercially dense thoroughfares.
If you have children, North Buckhead is an ideal neighborhood to bring them up. This is due to its' family friendly amenities, and top quality schools. Not only are some of the finest private schools in Atlanta located in this neighborhood, the public school system is award winning.
If you're considering a move to one of the richest neighborhoods in Atlanta, North Buckhead has to be an area under consideration.
9. Candler Park
Candler Park is located in East Atlanta, and is only 5 minutes from downtown Atlanta. This rich neighborhood in Atlanta is home to great shops, bars, and restaurants. Candler Park is about community and easy living. The close-knit community association is dedicated to preserving its two basic architectural styled homes. These historic homes are 1920s craftsmen bungalows, and late Victorian homes.
Similar to North Buckhead, this highly desirable in town Atlanta neighborhood is perfect for families. There are excellent schools, swimming pools, and a golf course. One of the main amenities in this rich neighborhood in Atlanta is the 55 acre pedestrian friendly central park. This offers trails, playgrounds, pavilions, and large green spaces that are perfect for families and children.
Throughout the year, Candler Park is the location for a variety of impressive festivals, music concerts, and children activities. This is an that boasts many qualities that you likely desire for a habitable rich neighborhood in Atlanta. This rich part of Atlanta is a real community atmosphere, and people truly care about one another. Not to mention the lively business district, colorful shops and cafes to suit almost every taste, and reasonably good public transportation.
8. Chastain Park
This is one of Atlanta's most affluent neighborhoods, and at one point was one of the richest zip codes in the USA! Residents enjoy regular community events, concerts and festivals. Chastain Park is located North of downtown Atlanta, and neighbors the Buckhead business district.
This rich neighborhood is home to many beautiful houses, worth an above average home price of $700,000. It also has one of the largest city parks in Atlanta. Chastain Park features its' own, one of a kind, amphitheatre, and open space concert venue. The park also showcases a horse park, tennis courts, golf course, and plenty of nature to enjoy. Due to its' constant activity and family atmosphere, this rich neighborhood in Atlanta is definitely worthy of making the list.
7. Inman Park
Just 2 miles East of downtown Atlanta, you'll find the historic, rich neighborhood, of Inman Park. One of the most beautiful neighborhoods in the heart of Atlanta. Due to its' proximity to the beltline, the neighborhood is now popular for it's diverse food scene, patio brunch spots, cafes, and wine bars. This makes Inman Park an ideal rich Atlanta neighborhood to relocate to if you love your food and drink!
Renewed interest in Inman Park attracted new construction of apartment complexes, condos, lofts, and mansions. Inman Park was the first planned neighborhood in Atlanta, and as a result, features some of the most stunning architecture in the City. Designed as a garden community, Inman Park boasts large lots, curving streets, many open park areas, and a mix of mansions and smaller homes. If you take a walk down any streets in this rich neighborhood, and you'll be captivated by the immaculate landscape, and well-manicured lawns and gardens.
Inman Park is now one of Atlanta's wealthiest neighborhoods and most affluent neighborhoods, and a popular dining destination for residents and visitors. The neighborhood backs up to the belt line trail, making it a pedestrian, and a cycling friendly community.
6. Decatur
Decatur is one of the most interesting rich neighborhoods in the Metro Atlanta area. Located North East of Atlanta, and encompassing a large area, Decatur is a large neighborhood with wide appeal due to its rich history, its strong sense of community, Southern charm, and its balanced population density.
This rich neighborhood in Atlanta has become well known as a progressive inner city, with solid schools, family atmosphere, low crime, diversity, job opportunities, and lively night life. Alongside other impressive educational institutions, Decatur is a quintessential college town, that's home to Agnus Scott College, and Emory University. Emory University is one of the most elite colleges in the South. The schools in Decatur have consistently been rated as some of the best in Atlanta. This means there's a choice of both public, and private schools, for your children to go to.
Decatur is a thriving upscale neighborhood, with a walk-able downtown that's full of independently owned businesses. This includes luxurious restaurants, art galleries, and popular bars.
With its unique balance of urban life and small-town vibes, Decatur is the perfect choice for many Atlanta families. The many community festivals, events and activities promoted all year round make for a lively scene, and create a sense of community identity.
5. Druid Hills
This place is definitely worth being on the list of the 12 best neighborhoods in Atlanta. Druid Hills is one of of the most prestigious neighborhoods, originally created a as a street car suburb. This area is home to some of Atlanta's most historical and cultural landmarks. Planned by Americas most famous landscape architect Fredrick Law Olmstead, Druid Hills is a tree shaded neighborhood with winding streets and small parks.
This is a quiet, respectable neighborhood, that's heavily populated with Atlanta's elites. Located about 5 miles East of downtown Atlanta, this rich neighborhood is beautifully diverse, and includes a wide variety of architectural styles within the property available. If you love property aesthetics, you'll likely find a gorgeous home in Druid Hills to relocate to.
As an impactful, major suburb of Atlanta, Druid Hills is a great place to raise a family. There are high standard schools, green spaces, hospitals, and healthcare nearby. Druid Hills is also the perfect neighborhood as it's an intersection between college students and working professionals, who want to be surrounded by world class dining, premier entertainment, top shelf shopping, and a number of fortune 500 companies.
4. Morningside-Lenox
This rich neighborhood in Atlanta is located north of the city, and neighbors Virginia Highland and Midtown. The neighborhood gets its name from the combination of two close by communities, Morningside, and Lenox Park. It also borders Piedmont Park, and the Atlanta Botanical Garden. The neighborhood was founded in 1931, and is known for its old Atlanta architecture.
Another highlight of this Atlanta neighborhood is the Morningside Nature Preserve, which features over 30 acres of land and perfect for hiking, biking, and dog walks. The average income in this neighborhood is $114,000, with the median property value being almost $550,000. This affluent neighborhood in Atlanta is a walkable community, offering amazing shops, restaurants, and a variety of events. This makes Morningside-Lenox a welcoming community and attractive place to move to in Atlanta, Georgia.
3. Paces
Paces is a rich neighborhood in Atlanta, Georgia, which stands out in terms of education. There are two first-class private schools in the area, Lovett and The Westminster Schools. Students need to be accepted to attend these schools, which means when accepted, families relocate to Paces.
With a population of only 2,500, Paces is a smaller neighborhood. However, there's still a variety of amenities in the area, including spas, escape rooms, and axe throwing! The majority of residents in Paces are homeowners, with the average home prices being over $800,000.
There are some great crime rates in Paces, with no assault crimes being reported in the last year. There are also much lower theft and burglary rates compared to the rest of the national average, with places such as Elizabeth New Jersey, having higher crime rates.
2. Brookwood Hills
Just missing out on the richest neighborhood in Atlanta, Georgia is Brookwood Hills. This neighborhood can be found in between Midtown and Buckhead, and is known for its giant oak trees. There are public schools available in the area, however the majority of students attend Atlanta's International Private School on Peachtree St., which is just 3 miles away from the neighborhood.
Property prices in Brookwood Hills are extremely expensive, with houses averaging a value of $1.8 million! However, the median household income is $150,000, which means lots of high-level professionals live in the area. Property is in great demand in this tight-knit, peaceful community, which is why the prices are so high.
There's lots to keep you busy in Brookwood Hills, with many retail stores, restaurants coffee shops, and art galleries, being in walking distance. There's also the Brookwood Hills Community Club with tennis courts and a swimming pool. This rich neighborhood is only a short drive from downtown Atlanta, and is extremely pet friendly.
1. Argonne Forest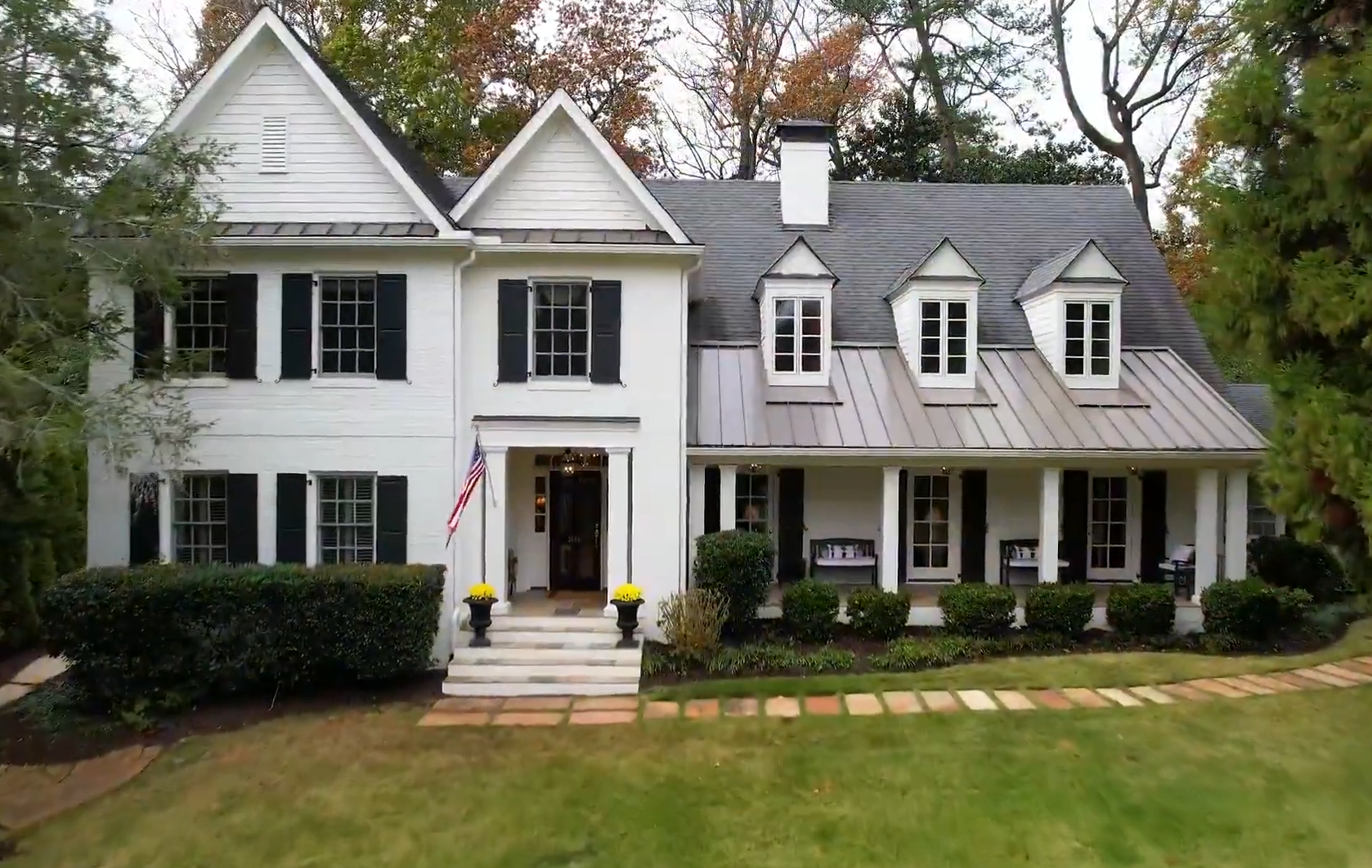 On the top of our list of the 12 richest neighborhoods in Atlanta is Argonne Forest. This is an extremely exclusive place to live in Atlanta, with a population of only 500 people. The luxurious neighborhood sits in the Buckhead area, just 15 minutes' drive from downtown Atlanta.
Argonne Forest is definitely the richest neighborhood in Atlanta, with an average median household income north of $250,000. This aligns with property prices in the area, with houses such as historic mansions ranging from 1-7 million dollars! This is the prime location in Atlanta. These mansions have historical architecture, and are perfect for any family looking to move to a neighborhood to live alongside other wealthy individuals. The crime rates in Argonne Forest are much lower than the national averages, with theft rates being significantly less. The median age of homeowners in this rich neighborhood is 37. This suggests there's a lot of families with young children in Argonne Forest.
If you have young children, you'll want to know that you can put them into a high standard kindergarten, or send them to the Atlanta International School, or even Pace Academy. Luckily there's lots of great day care facilities available near Argonne Forest residents, including Peachtree Presbyterian School, and Buckhead Preparatory School. There's also a variety of playgrounds and parks in Argonne Forest to enjoy with your children, such as Atlanta Memorial Park, and Tuxedo Park.
So which Rich Neighborhood in Atlanta should I relocate to?
Any places on this list of the richest neighborhoods in Atlanta would be to relocate to. If you're primary focus is your children's education, then Decatur or Paces would be ideal options. However, if you have the finances, Brookwood Hills and Argonne Forest are the most elite.
Don't like the look of Atlanta? Why not check out the best places to live in East Texas instead.