Best Places to Live in Arizona for Young Adults
Arizona, is a state bursting with incredible natural beauty, a thriving arts community, and a robust economy with numerous career options. It's a very alluring option for young individuals wanting to expand their career path and discover a location they can call home. Finding the greatest match for your lifestyle and professional goals might be difficult, though, because the state is home to a large number of attractive and distinctive cities. Therefore, we've taken the time to research, evaluate, and develop a list of the 14 best places to live in Arizona for young adults. Each city was chosen based on a number of important considerations, including the employment market, cost of living, social possibilities, and general quality of life. Let's start!
Before moving to Arizona, make sure to read our Ultimate Moving to Arizona Checklist.
14. Yuma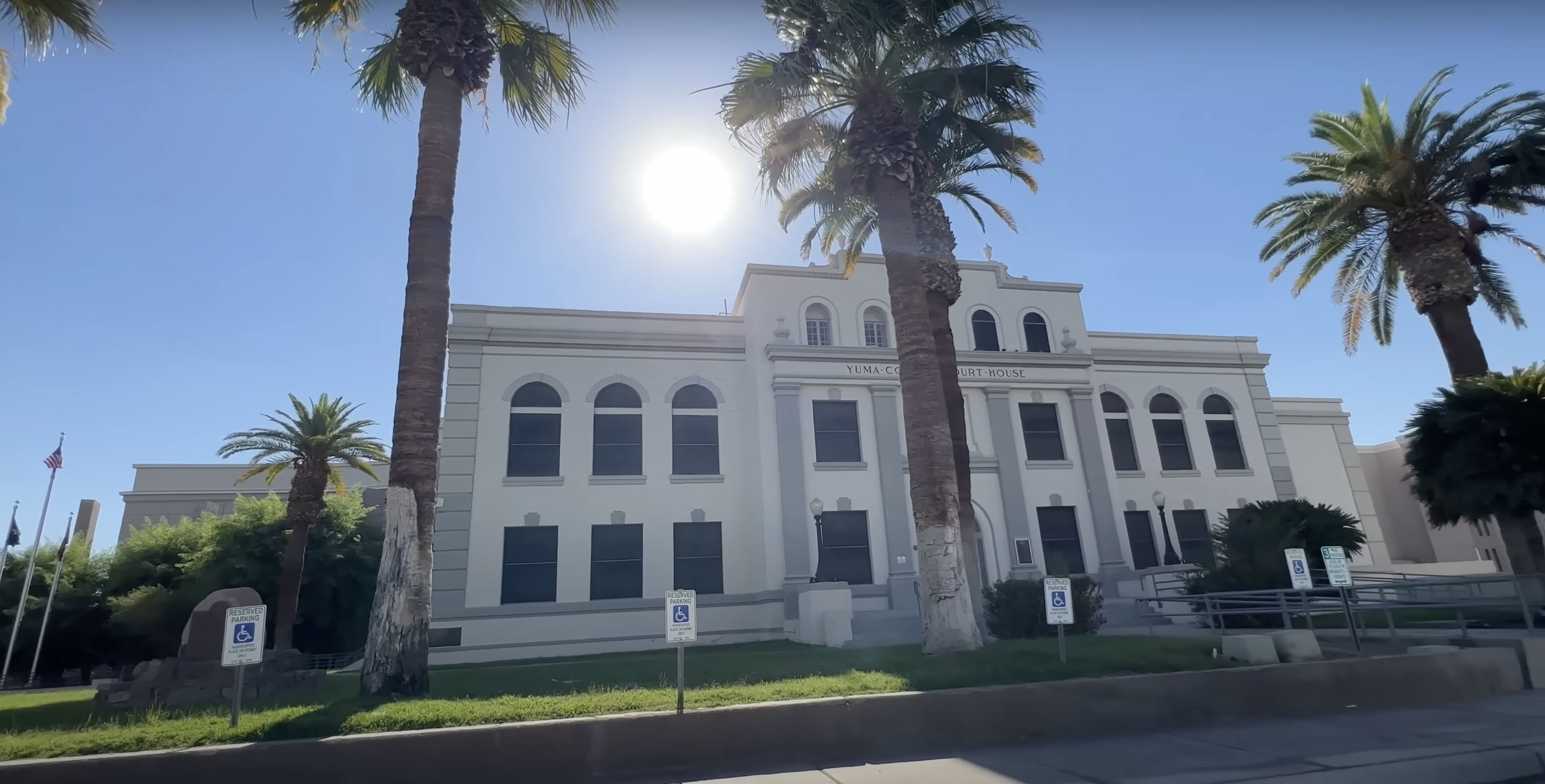 The first city on our list is Yuma, which is well-known for its hot desert environment and extensive agricultural history. The economy of the city is based on military bases, agriculture and tourism, offering a wide range of work prospects for young individuals. Yuma is an excellent place to live for individuals who value a slower pace of life even though it may not be the largest city in Arizona. However, it has a strong sense of community. In addition, Yuma has a lower cost of living than many other regions of the nation, which is helpful for young adults who are starting their careers.
13. Lake Havasu City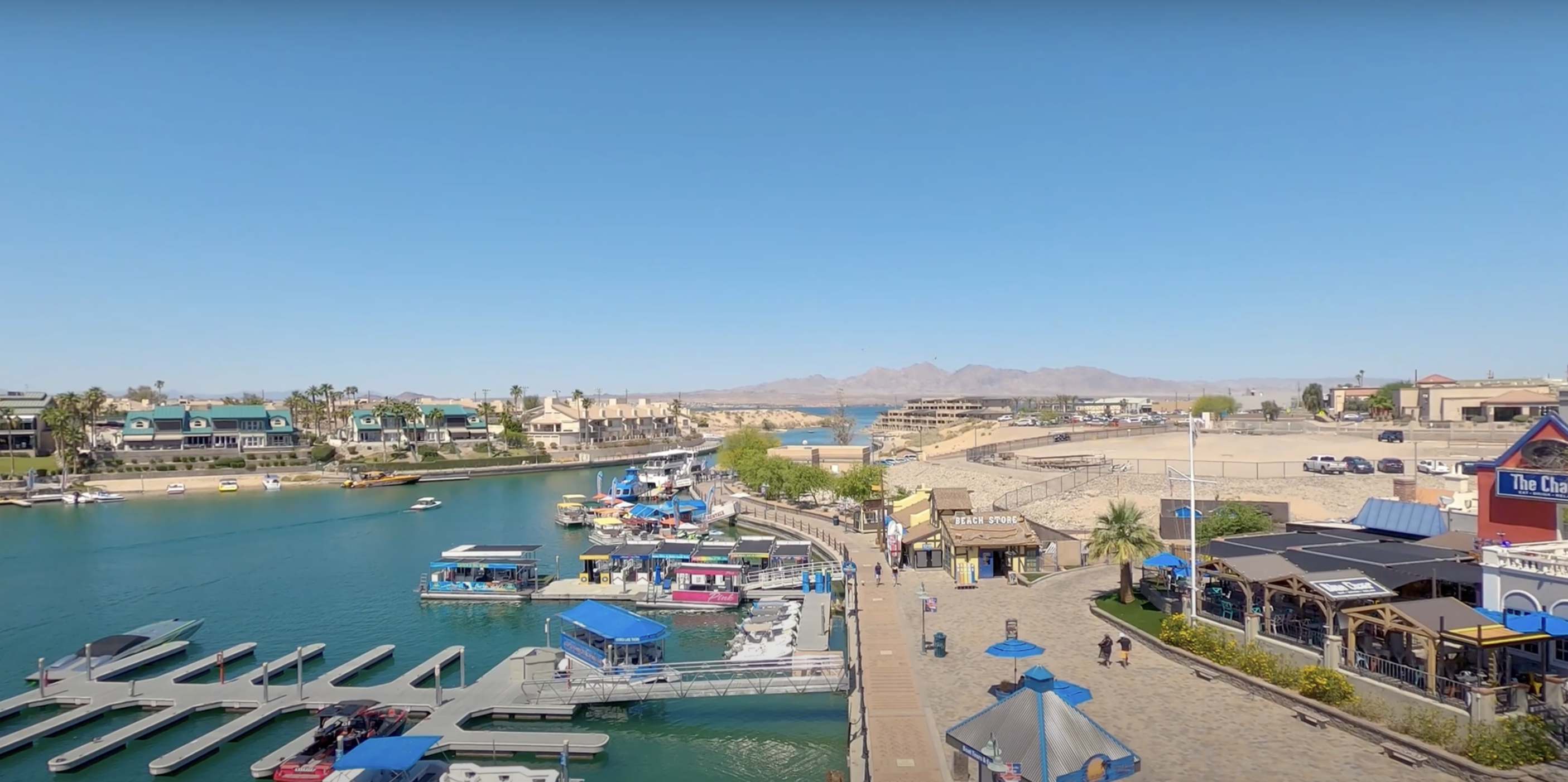 Our next stop is Lake Havasu City, a bustling metropolis situated on the lake's eastern shore. Due to the wide range of outdoor activities available, like fishing, boating, camping and hiking, this liberal city is ideal for young adults who yearn for an adventurous lifestyle. Due to its popularity as a tourist destination, Lake Havasu City has a booming service sector in addition to its natural charm. This city has several options for young folks looking for work in the hospitality, tourist, or retail sectors. Additionally, it has a vibrant social scene with year-round festivals and events including the well-known London Bridge Days Parade.
12. Flagstaff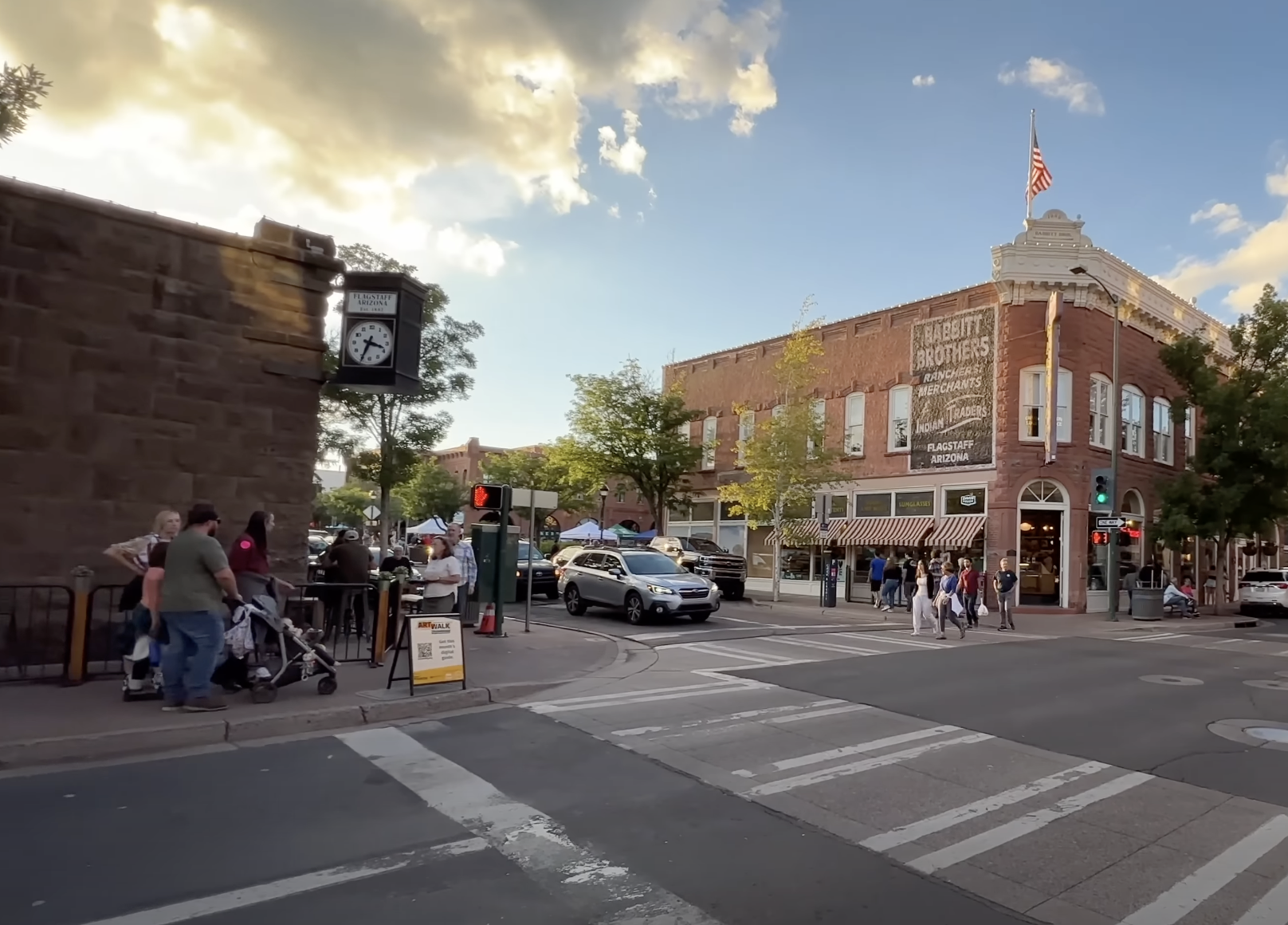 Flagstaff, which lies amid Northern Arizona's mountains, is a vibrant, young city. Northern Arizona University, which is located there, gives the community a strong student population and an academic energy. There is a flourishing art culture here as well, with lots of theaters, musical performances, and galleries. The city's close proximity to the Grand Canyon and other national parks is very appealing to outdoor enthusiasts. The work market in Flagstaff is diverse, including fields like education and tourism as well as scientific and healthcare fields. The large choice of attractions and activities may well pay off for the somewhat higher cost of living compared to other Arizona communities for many young individuals.
11. Prescott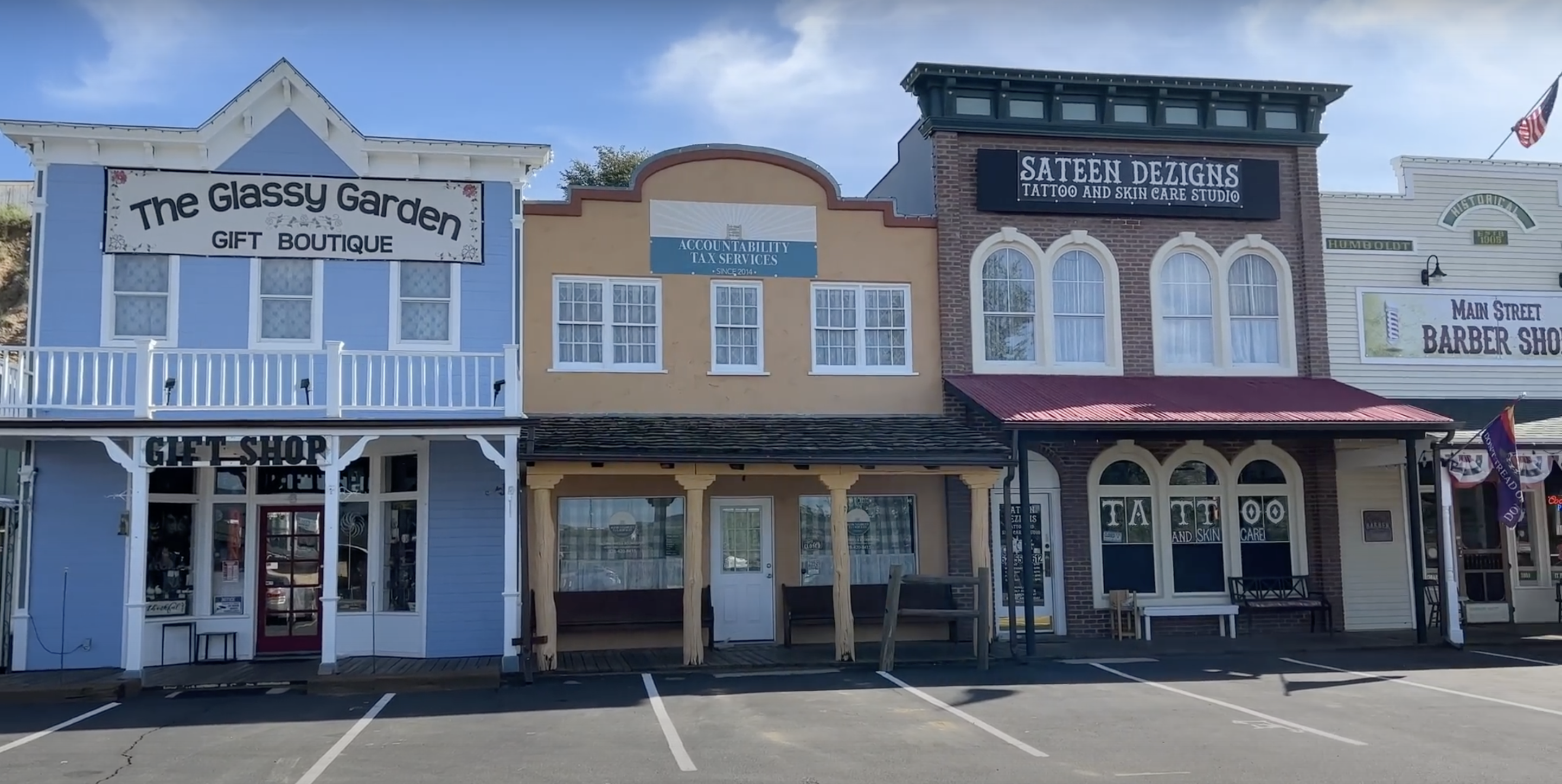 The next city on our list is Prescott, which stands out for its distinctive blend of Old West charm and urban conveniences. This community is widely renowned for its historic downtown, which is home to a variety of local restaurants, art galleries, and antique stores. Since Prescott is home to a number of schools and institutions, including the Embry-Riddle Aeronautical University, it is also an excellent location for young adults interested in the field of education. Another major employer in Prescott is the medical field. Prescott also provides a balanced lifestyle that blends work and leisure because to its temperate environment and plethora of outdoor activities.
10. Peoria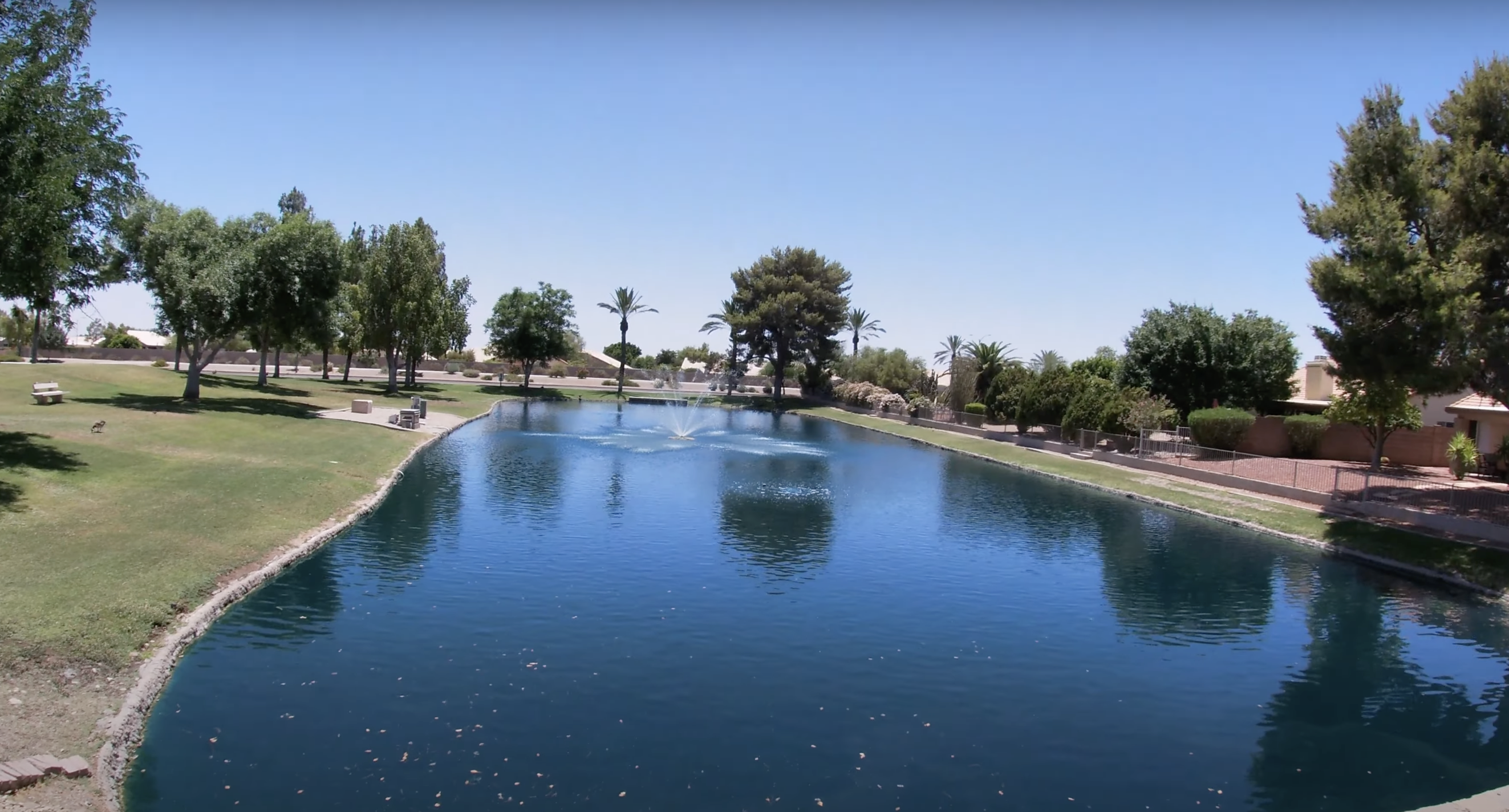 Peoria, a Phoenix suburb that is expanding quickly, is up next. Its great location makes it the perfect spot for young adults to experience the thrill of city life while yet enjoying the convenience of a suburban neighborhood. The work market in Peoria is robust, especially in the retail, healthcare, or educational industries. Additionally, the city's parks, sports arenas, and entertainment centers offer a variety of opportunities for socializing and unwinding. Young individuals just starting their careers will find it reasonable because of its cost of living, which is close to the national average.
9. Oro Valley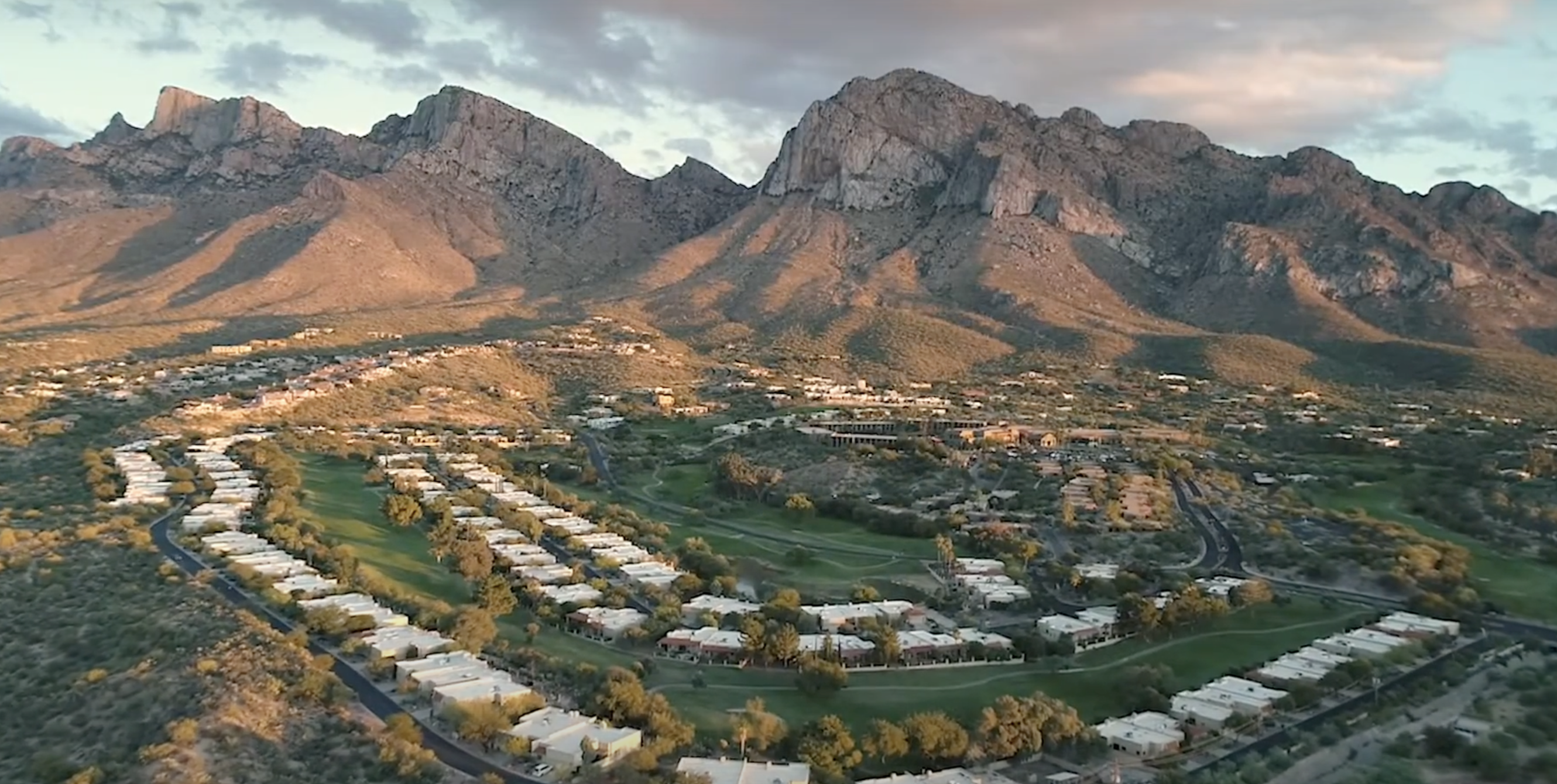 In 9th place on the list of the best places to live in Arizona for young adults is Oro Valley. A Tucson neighborhood noted for its excellent standard of living, is tucked between the Tortolita and Santa Catalina mountains. Given that it is home to numerous significant businesses in the healthcare and biotech industries, it is a fantastic alternative for young professionals in these fields. In addition, Oro Valley provides a wide range of outdoor pursuits, including golfing, bicycling, and hiking, making it a fun weekend getaway from the rush and bustle of the week. With regards to social life, the town organizes several events all year long, including music festivals, art exhibits, and farmers markets. Although the cost of living is a little higher than the state average, the benefits of living here can make it worthwhile.
8. Chandler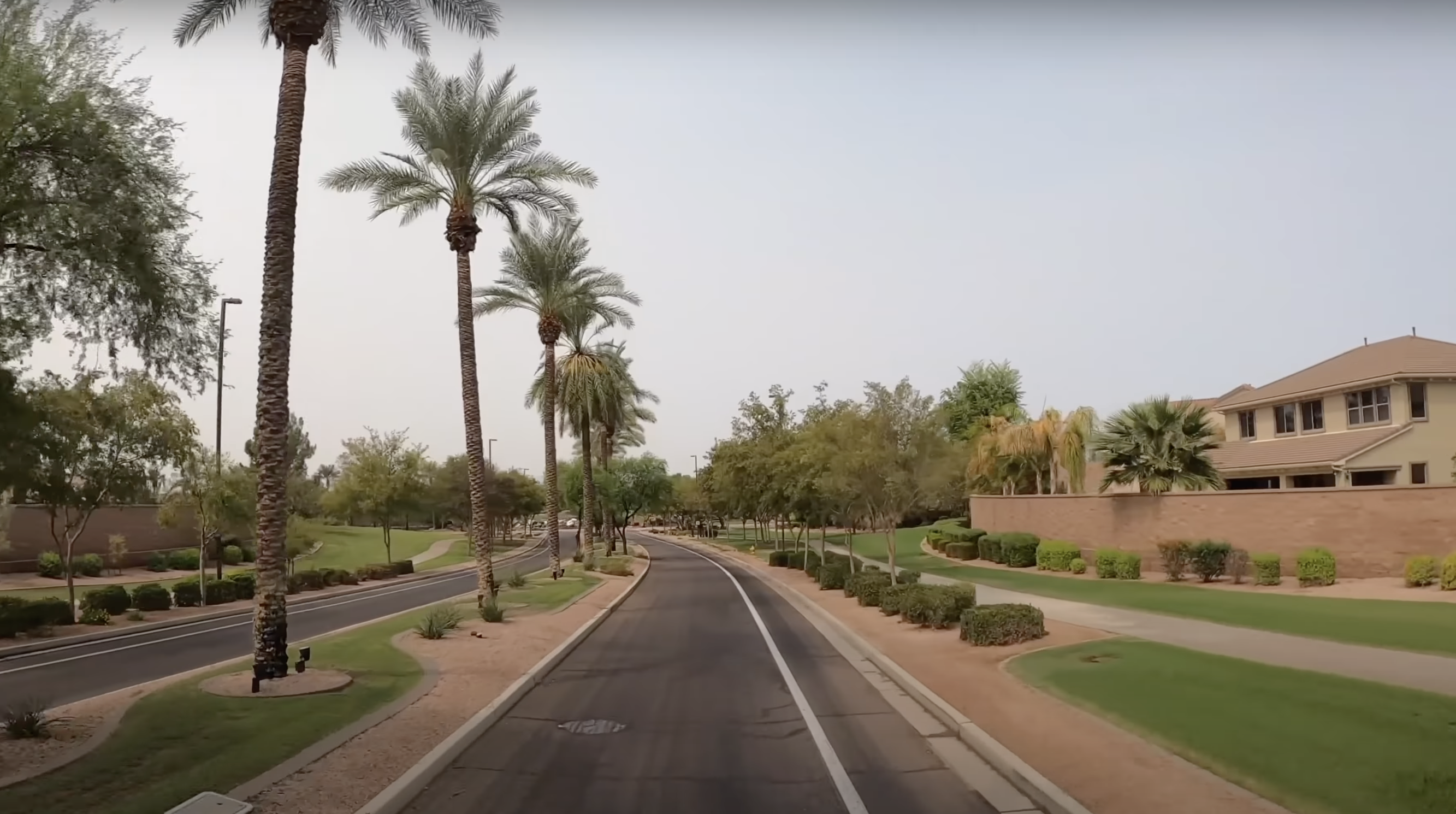 Chandler, a Phoenix suburb, offers an abundance of tech jobs since businesses like Intel and Microchip Technology are based there. This city offers a great job market and several prospects for professional advancement for young individuals in the tech sector. But Chandler offers more than just employment opportunities; it is also full with leisure opportunities. There is something for everyone here, from restaurants and retail malls to parks and golf courses. In addition, the energetic downtown area frequently offers neighborhood gatherings like farmers markets, art walks and festivals, strengthening the sense of community.
7. Tempe
Tempe, the city that houses Arizona State University, offers a vibrant atmosphere that is ideal for young adults. Its economy is broad, offering possibilities in industries including tourism, technology, and education. The cultural environment in the city is also highly active, with several concerts, events, and festivals held all year long. Additionally, Tempe provides a wide range of leisure activities, such as biking, hiking, and boating on Tempe Town Lake. Tempe also offers young folks looking for an interesting and active lifestyle a cost-effective choice with a cost of living significantly below the national average.
6. Scottsdale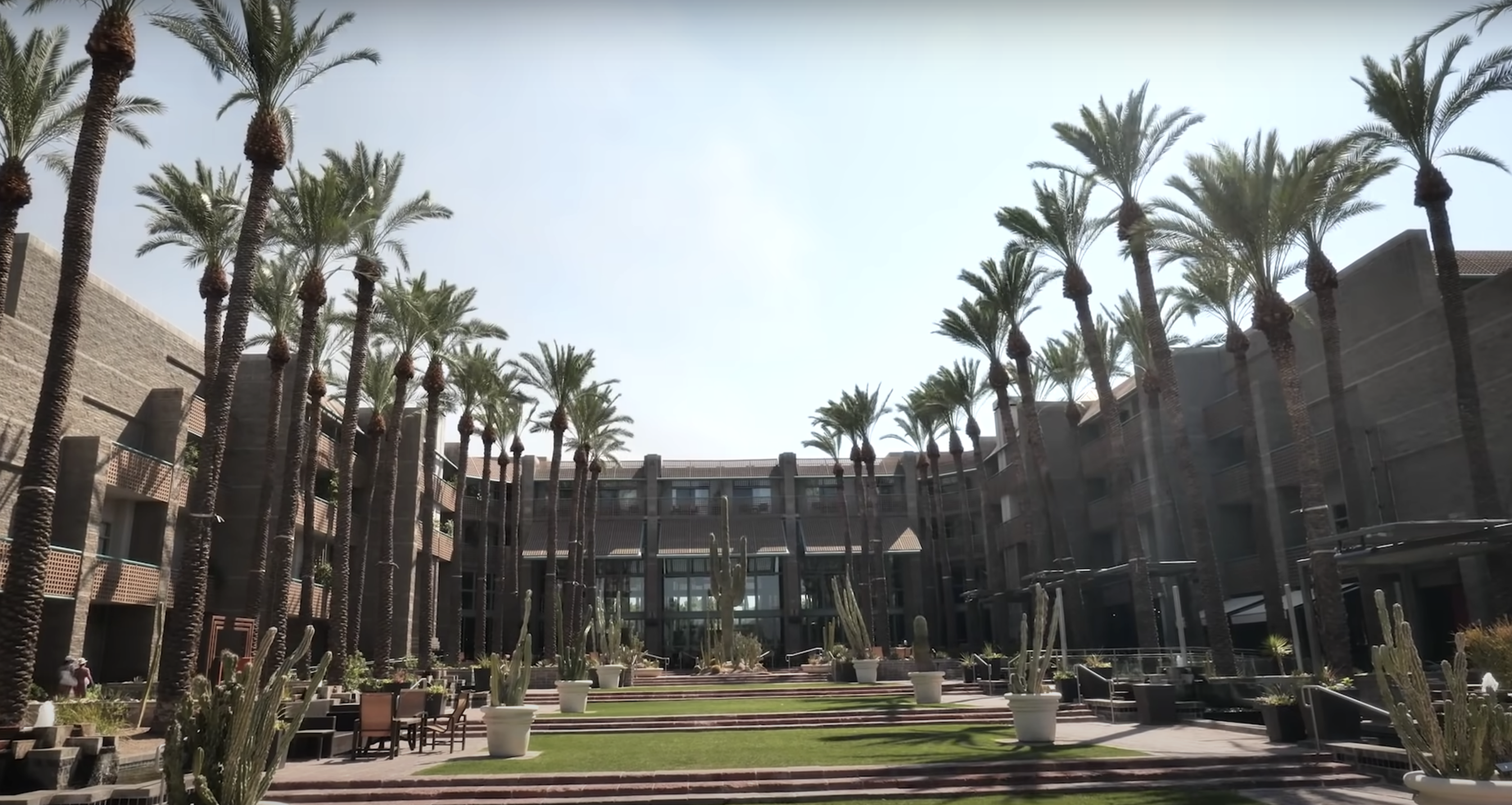 Scottsdale, which is known for its premium lifestyle, may initially appear to be an expensive option for young adults. The rising employment market in sectors like healthcare, technology, and finance can, however, make up for the little higher cost of living. Scottsdale's thriving cultural scene, which includes theaters, art galleries and music venues, is a huge lure for individuals who value the arts. In addition, it is said to have one of the greatest nightlife scenes in the state, with a wide variety of bars, restaurants and clubs to check out.
5. Mesa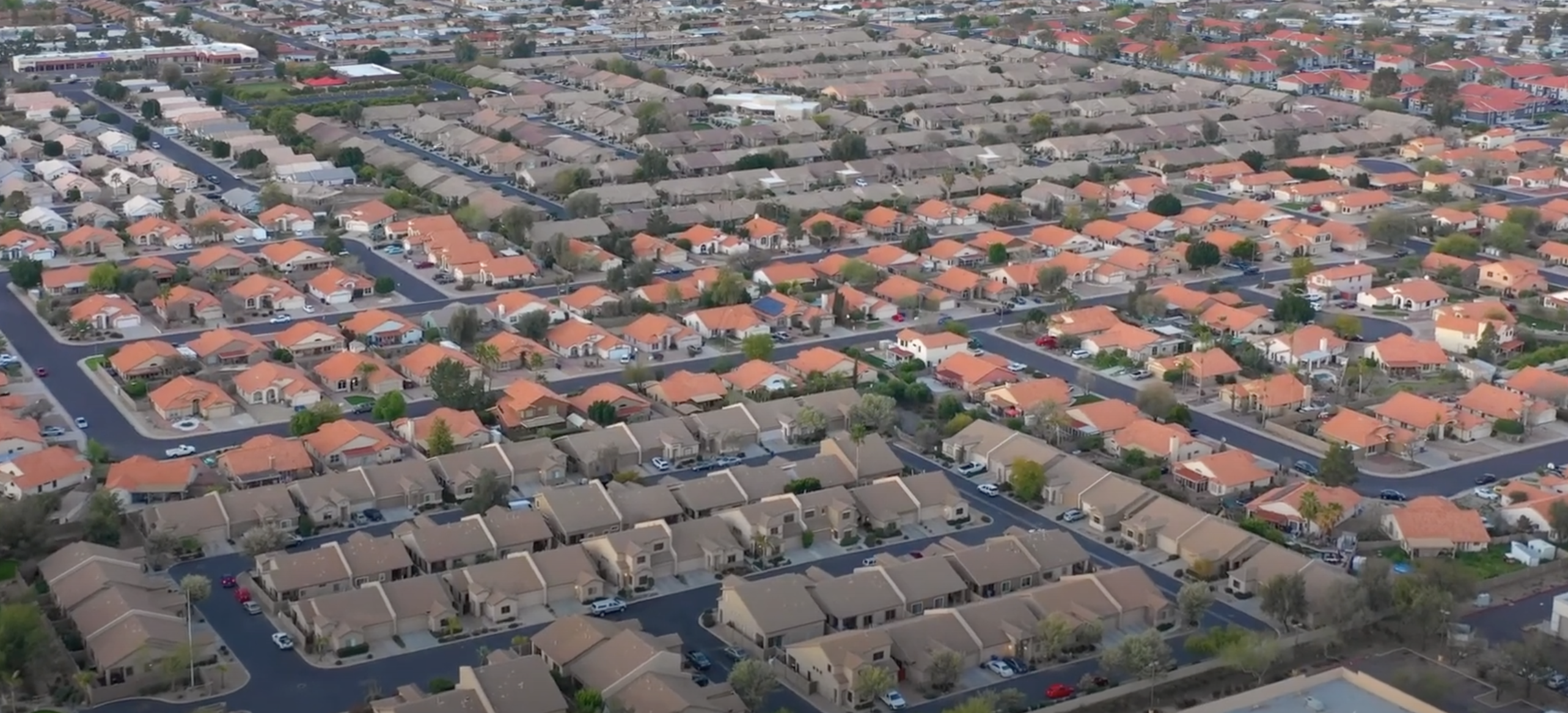 Another Phoenix suburb, Mesa, provides a wide variety of employment options, including those in the fields of healthcare, education, and aerospace. For young individuals, the fact that its cost of living is lower than the national average is a big plus. Mesa has a lot to offer in terms of leisure pursuits, from hiking in the Superstition Mountains to seeing the city's several museums. In addition, because of its closeness to Phoenix, people may quickly access its advantages while yet enjoying the relative serenity of suburban life.
Read on for the 4 best places to live in Arizona for young adults.
4. Gilbert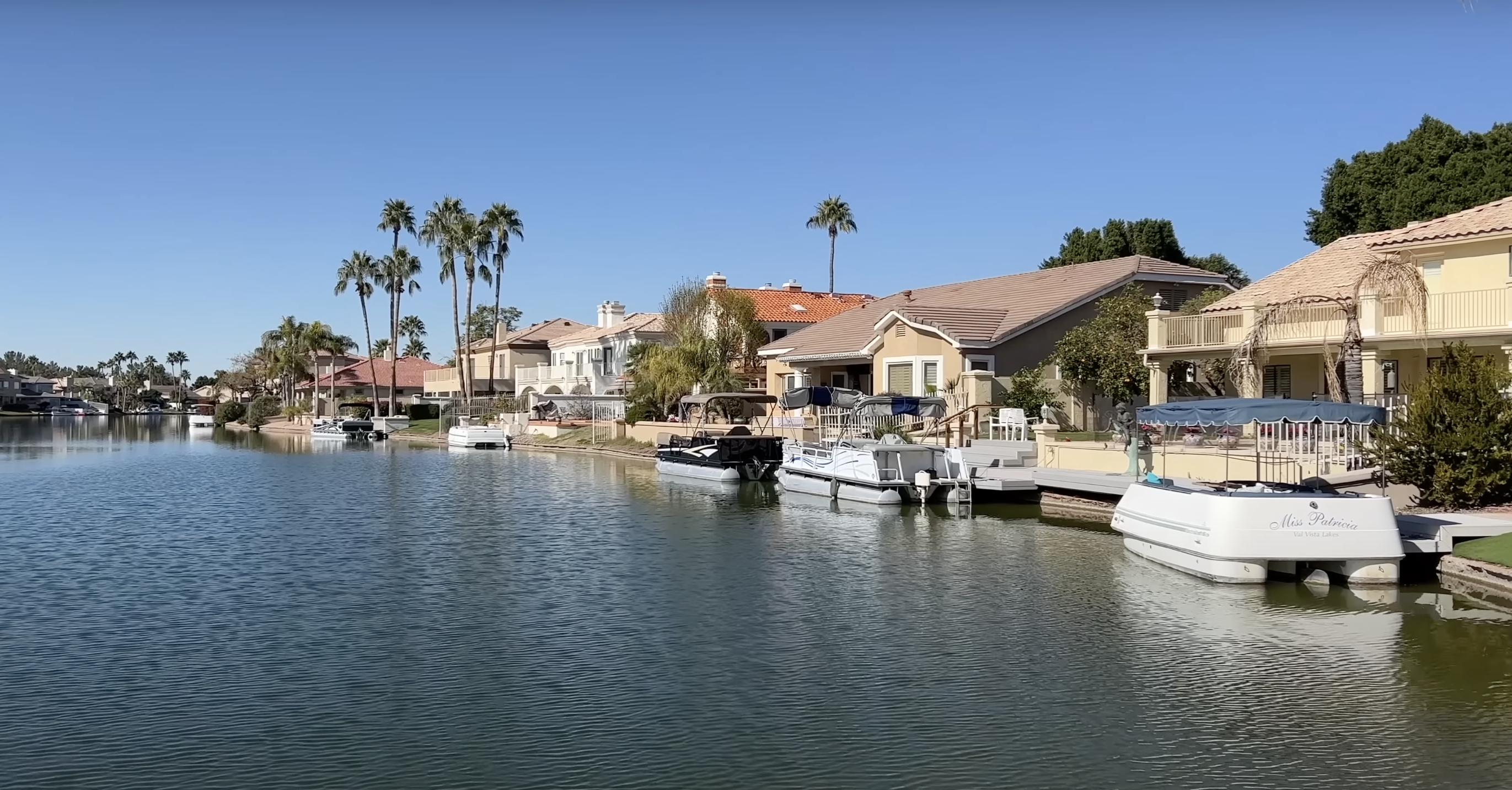 Gilbert is a Phoenix suburb that prioritizes families and is renowned for its top-notch schools and high levels of safety. But it's not only for families; because to the thriving employment market, especially in the healthcare and IT sectors, young individuals may also prosper here. The Gilbert Heritage District, often known as the downtown district, is a thriving center for dining, shopping, and entertainment. Gilbert nurtures a strong sense of community that makes it an appealing location to call home through a variety of community activities, such as the weekly farmers market and yearly Gilbert Days festivities.
3. Tucson
Tucson, the second-largest city in Arizona, combines the advantages of a large metropolis with the beauty of a small town. The University of Arizona, which is located in the city, draws a youthful, energetic audience. Strong industries in healthcare, education, aerospace, and tourism make up the diverse work market. There is a thriving cultural environment in this area, with everything from historical buildings and museums to music festivals and art galleries. Tucson is a haven for outdoor enthusiasts because to its abundance of parks, bike pathways, and hiking trails. Young adults find it appealing since it has a cheaper cost of living than the US average. This is definitely one of the best places to live in Arizona for young adults.
2. Phoenix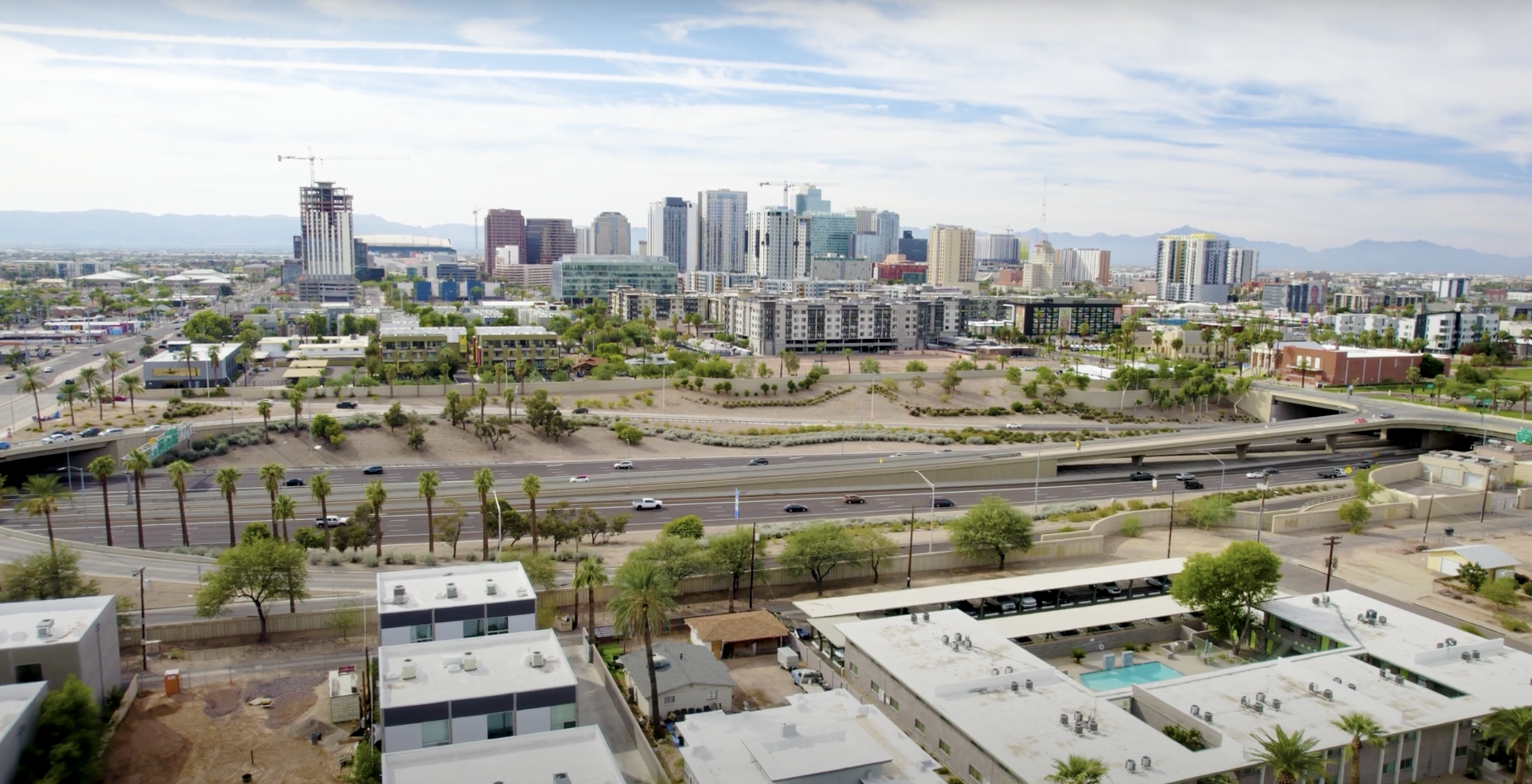 Phoenix, Arizona's most populated city and state capital, provides a dynamic and exciting living environment. There are many work prospects in the city since it serves as a significant hub for several industries, including healthcare, finance, technology, and education. Additionally, it has a diverse range of art galleries, museums, theaters, and music venues. The city's nightlife is vibrant, with a wide variety of pubs, clubs, and eateries to check out. Additionally, the city's closeness to bicycling and hiking trails will appeal to outdoor lovers. Phoenix is a very desirable area to live in despite having a little higher cost of living than some other Arizona towns due to the vast variety of attractions and possibilities.
1. Tempe – Best Place to Live in Arizona for Young Adults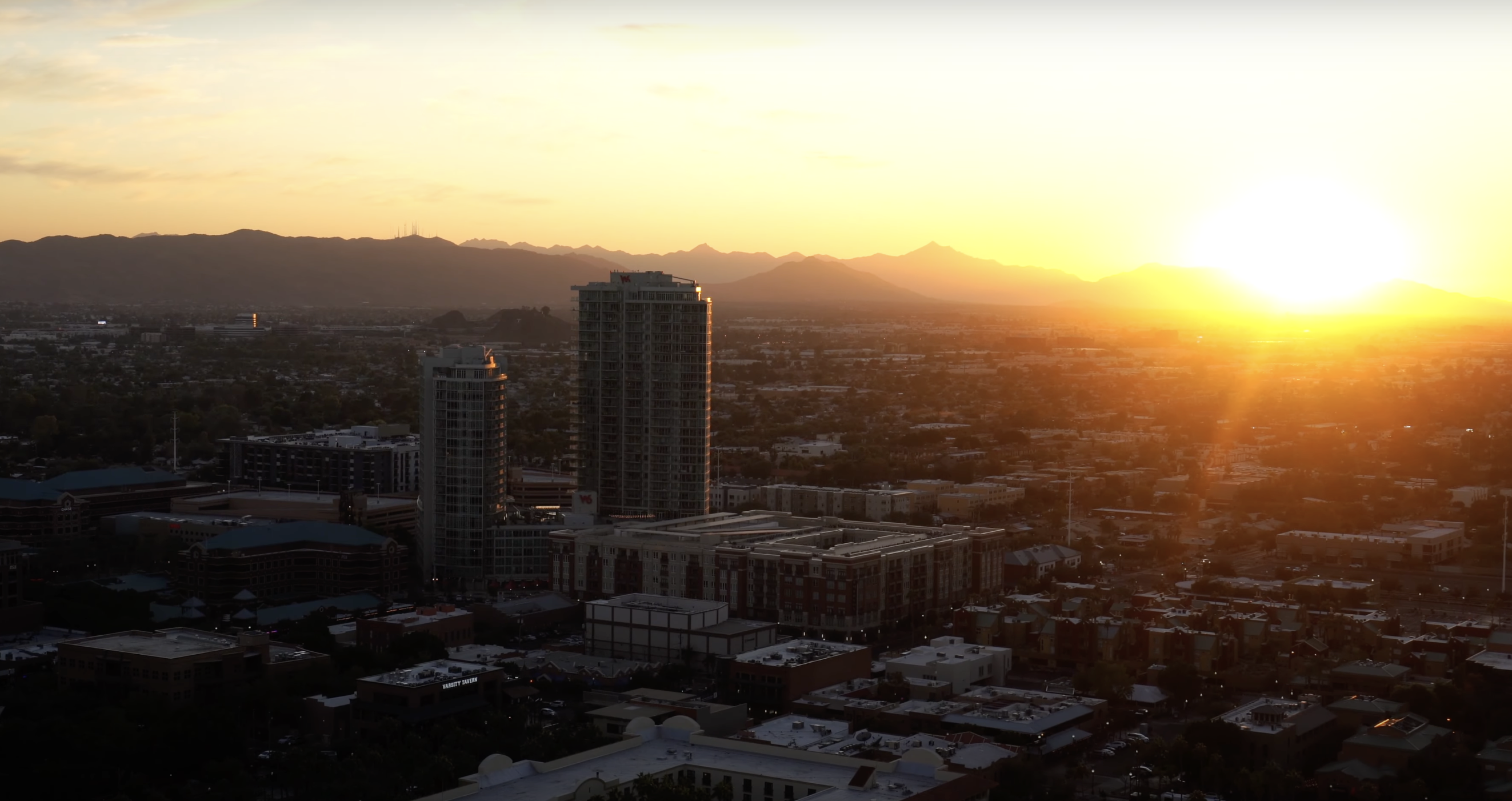 Tempe tops our ranking as the ideal city in Arizona for young adults to reside. Home to Arizona State University, Tempe is a vibrant community bursting with opportunity, creativity, and young energy. The work economy is strong, with important sectors including technology, education, and retail. The city is brimming with leisure opportunities, from dining and shopping in the Mill Avenue District and outdoor excursions at Tempe Town Lake. It also has a vibrant cultural environment. Tempe has a thriving bar and club scene that appeals to its young population in terms of nightlife. Tempe offers an exceptional combination of employment prospects, and cultural experiences, recreational activities making it the #1 option for young adults in Arizona while maintaining a cost of living that is comparable to the national average.
Final Thoughts
A lot of personal considerations, including employment prospects, personal preferences, cost of living, and social opportunities, have a role in where someone chooses to live. We hope that our list of the 14 best places to live in Arizona for young adults will assist you in making this crucial choice. There is an ideal place for you in Arizona, whether you enjoy the energetic vibrancy of a metropolis like Phoenix or Tempe, the close-knit community of a town like Yuma, or the bold attitude of Lake Havasu metropolis.
Related Articles
Best Places to Live in Utah for Young Adults