Best Places to Live in Arizona for Black Families
Arizona, known as the "Grand Canyon State," has much to offer everyone–from beautiful landscapes and a rich cultural history to thriving cities and friendly small towns. However, when we're discussing what's best for black families considering moving to Arizona, there is more than just beauty in Arizona's scenery. We're looking at places where diversity is celebrated, with top-notch schooling and career options abounding, and where strong community ties, as well as good recreational activities, provide constant entertainment. In this article, we've chosen 13 cities and towns from Arizona that meet the above criteria to varying degrees, offering the best places to live in Arizona for black families.
Take a look at our moving to Arizona checklist here.
13. Lake Havasu City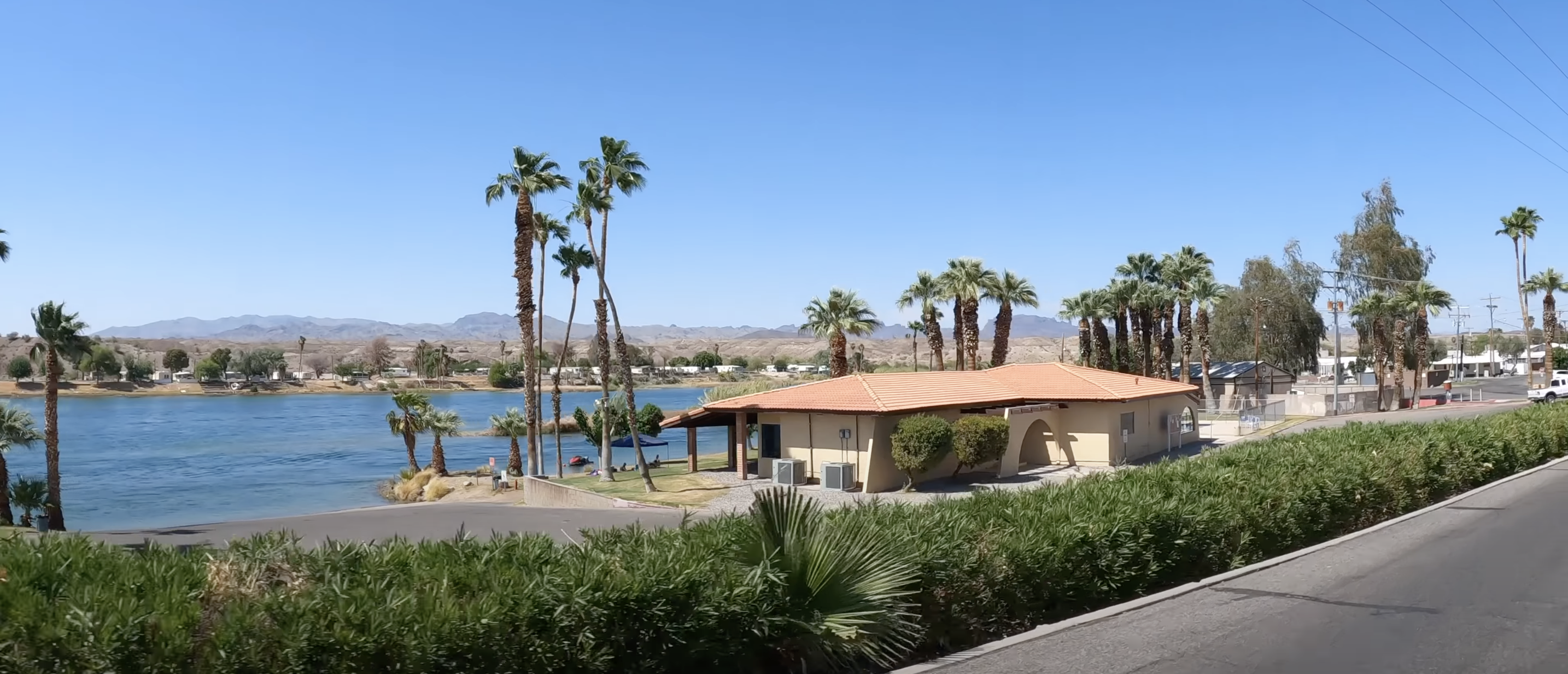 Lake Havasu City is seen as "Arizona's playground" and is good for persons interested in outdoor activities. However, Lake Havasu City is not just a vacation place but also an ideal place where people can live with friendly people and offers a great education with an impressively low crime rate record.
Lake Havasu City experiences more than 300 days of sunshine each year, ensuring optimum family bonding time. Those who like water activities and hiking can enjoy this place because these activities are readily available to the public.
Also, Lake Havasu has both public and private schools. Consequently, your children build their school knowledge on a solid foundation. In addition, while Lake Havasu is predominantly white, there is an increasing presence of diverse communities which makes this city prospective for all black families who want to settle in a smaller, tight-knit community.
12. Goodyear
Goodyear is located close to Phoenix, making it another excellent city for the black family on this list. It has steadily grown in population numbers and thus currently has attracted people with its numerous amenities as well as job opportunities.
More excitingly, Goodyear was proclaimed by the Arizona League of Cities and Towns as the "City of Excellence." This designation is quite deserved because it provides top-notch educational opportunities at Agua Fria Union High School District and Estrella Mountain Community College just nearby.
The city possesses a host of community activities that are undertaken and organized by the various people living there. The place is above all renowned for its low crime rate and high income per capita. Families certainly feel safe to live here.
11. Surprise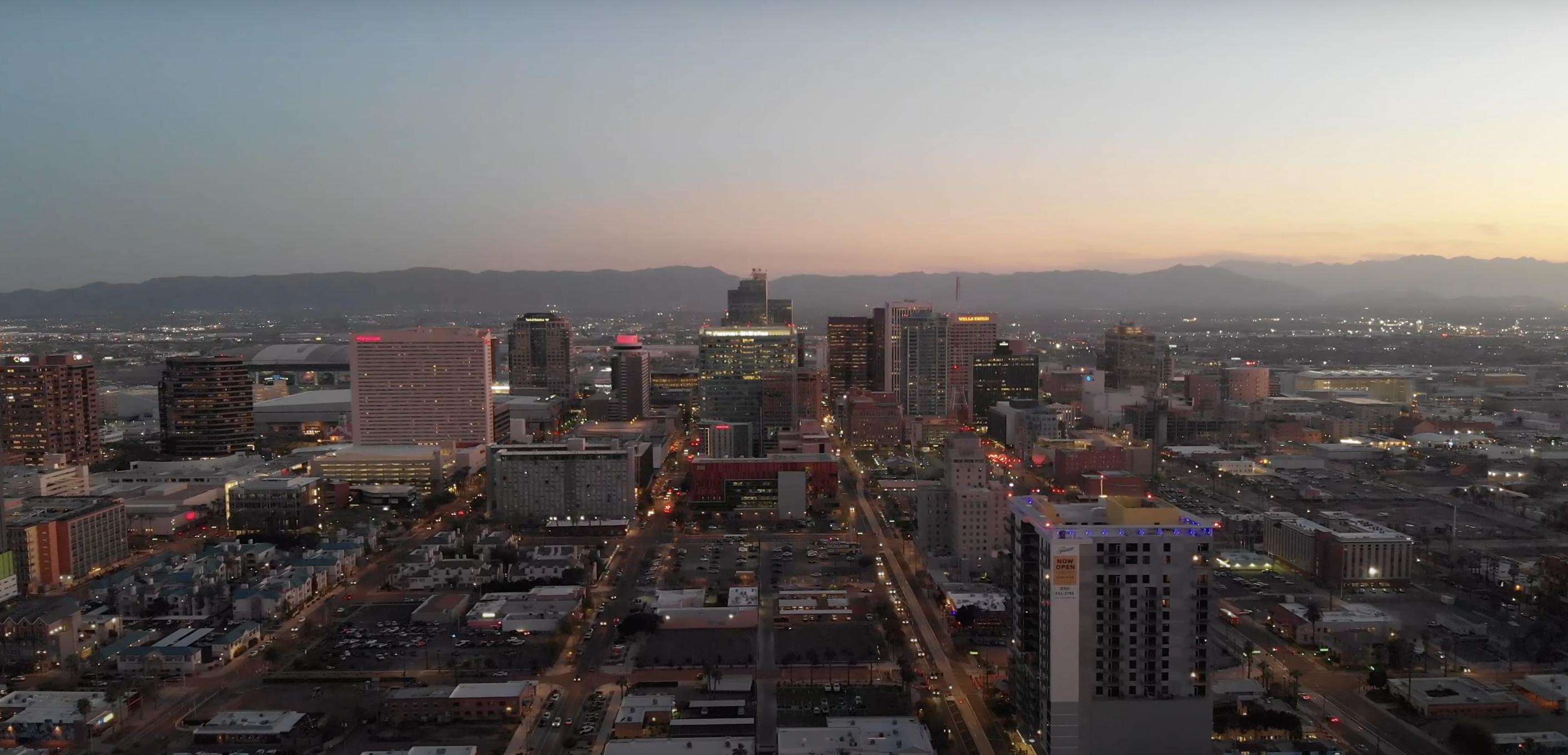 Surprise ranks as one of the fastest-growing Arizona cities, and this image is also not biased as it picks up on a diverse population. The town is strong for black families based on its median income above the national average as well as per capita incomes.
The city offers a range of recreational activities. From its regional lake where people can go fishing and boating, to the Surprise Tennis and Racquet Complex dedicated to sports lovers, it is indeed an excellent place to relax and unwind. Additionally, several charter schools are present in the district, which makes it a fruitful derivation area not only for education but also culture and community services. The City boasts of regularly hosting cultural/community service events to promote communal spirit as well as celebrating cultural diversity.
10. Chandler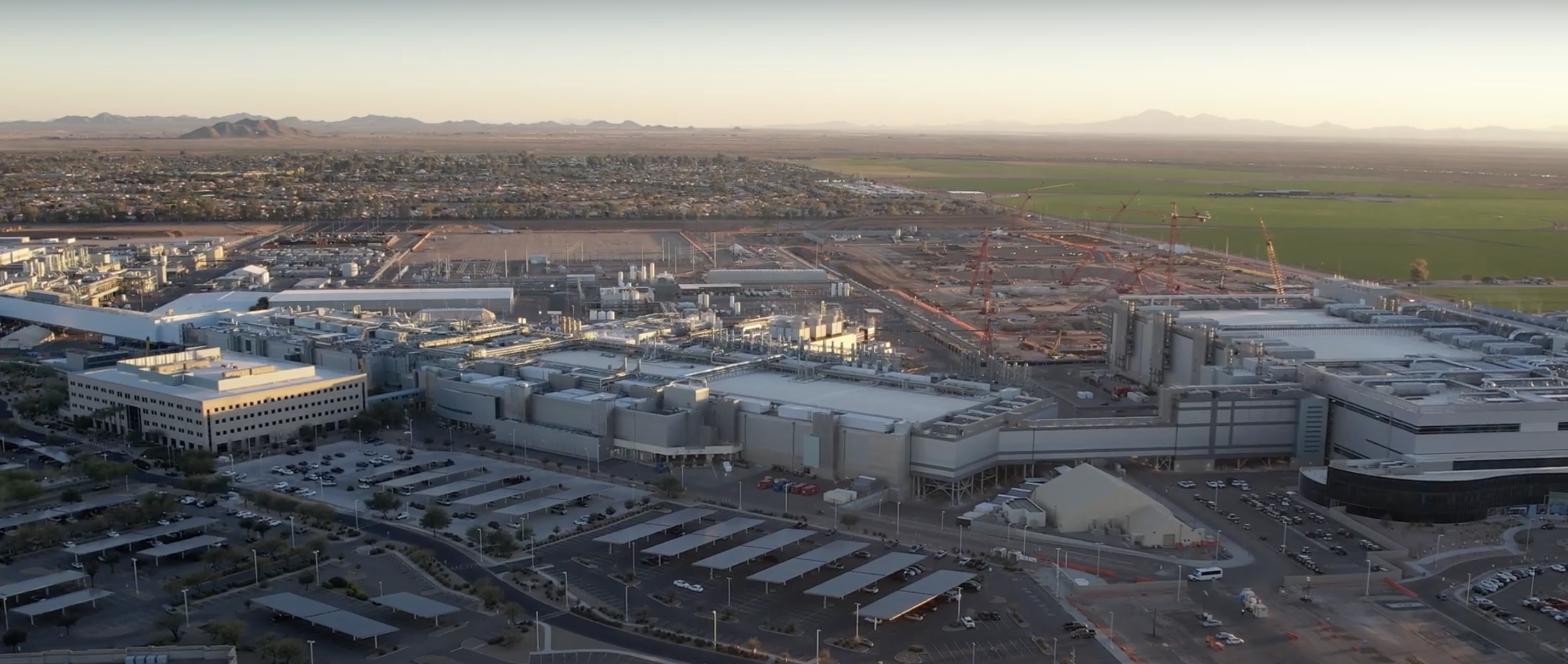 In Chandler, the job market is comparatively strong, particularly in the field of technology. Many tech firms have settled here, such as Intel and Microchip Technology, which offer many well-paying job opportunities.
Chandler has excellent education, and the Chandler Unified School District always ranks high in Arizona. The city presents diverse cultural features since it has significantly grown up in a population of African-Americans, Hispanics, and Asians. Moreover, there is a great feeling of community spirit in Chandler. They annually organize numerous festivals and markets for farmers and residents; support artists by providing outlets for local artists to show their works; support public culture with parades, art walks, and concerts that are held regularly. This rich diversity, with an impressive education system and strong economy, makes Chandler one of the best places to live in Arizona for black families.
9. Oro Valley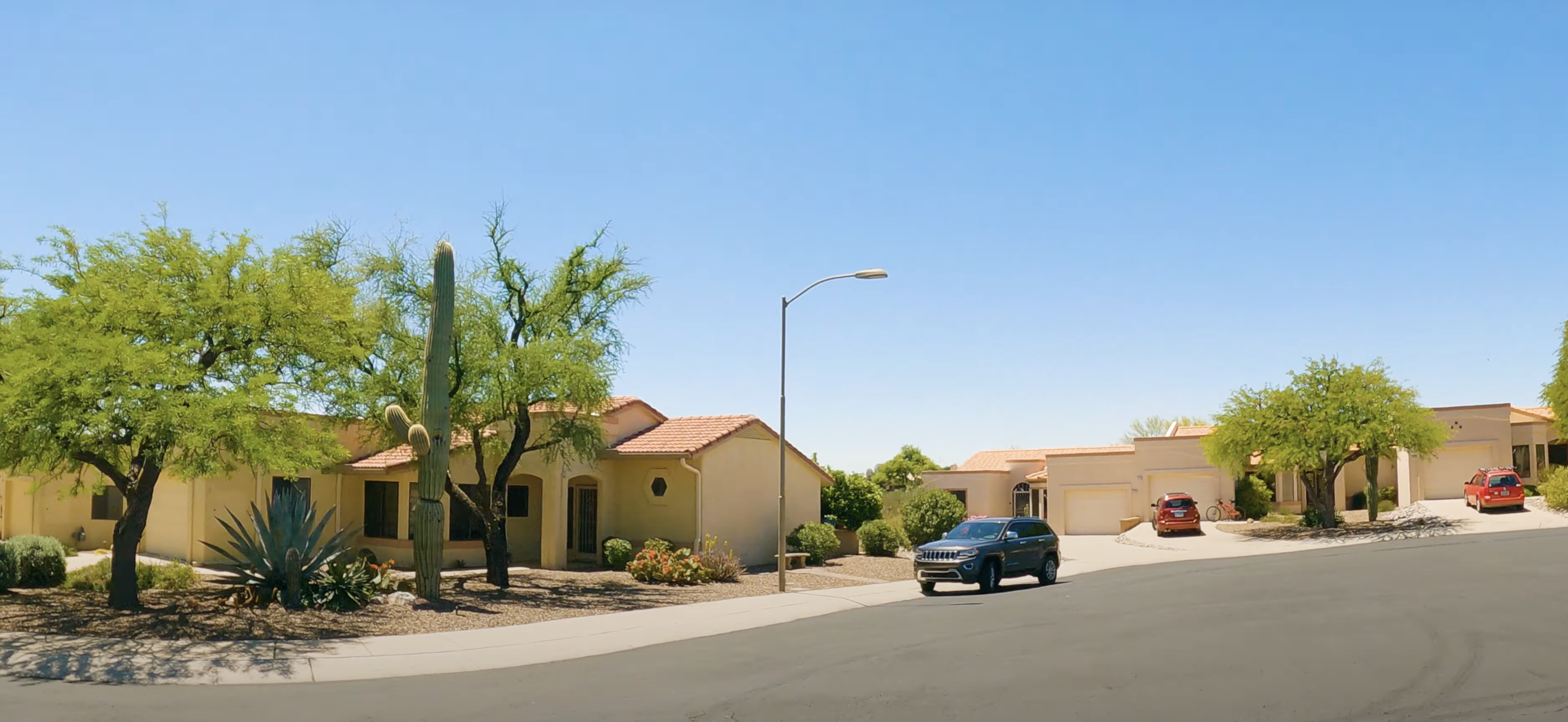 Oro Valley lies in the shadow of two Tortolita to Santa Catalina mountains, ushering in a spectacular blend of natural beauty, safety, and a very prosperous economy. Its strong education system, coupled with the charmingly low crime rating, makes it an inviting place for black families.
Catalina Foothills School District serves Oro Valley, which is among the top districts in Arizona. There's also a heavy emphasis on cultural enrichment, with events like the Oro Valley Festival of the Arts and Musical Magic for Kids. Diversity is also growing; although black families are still in the minority here, this town is filled with people that will be accepting to their needs.
8. Gilbert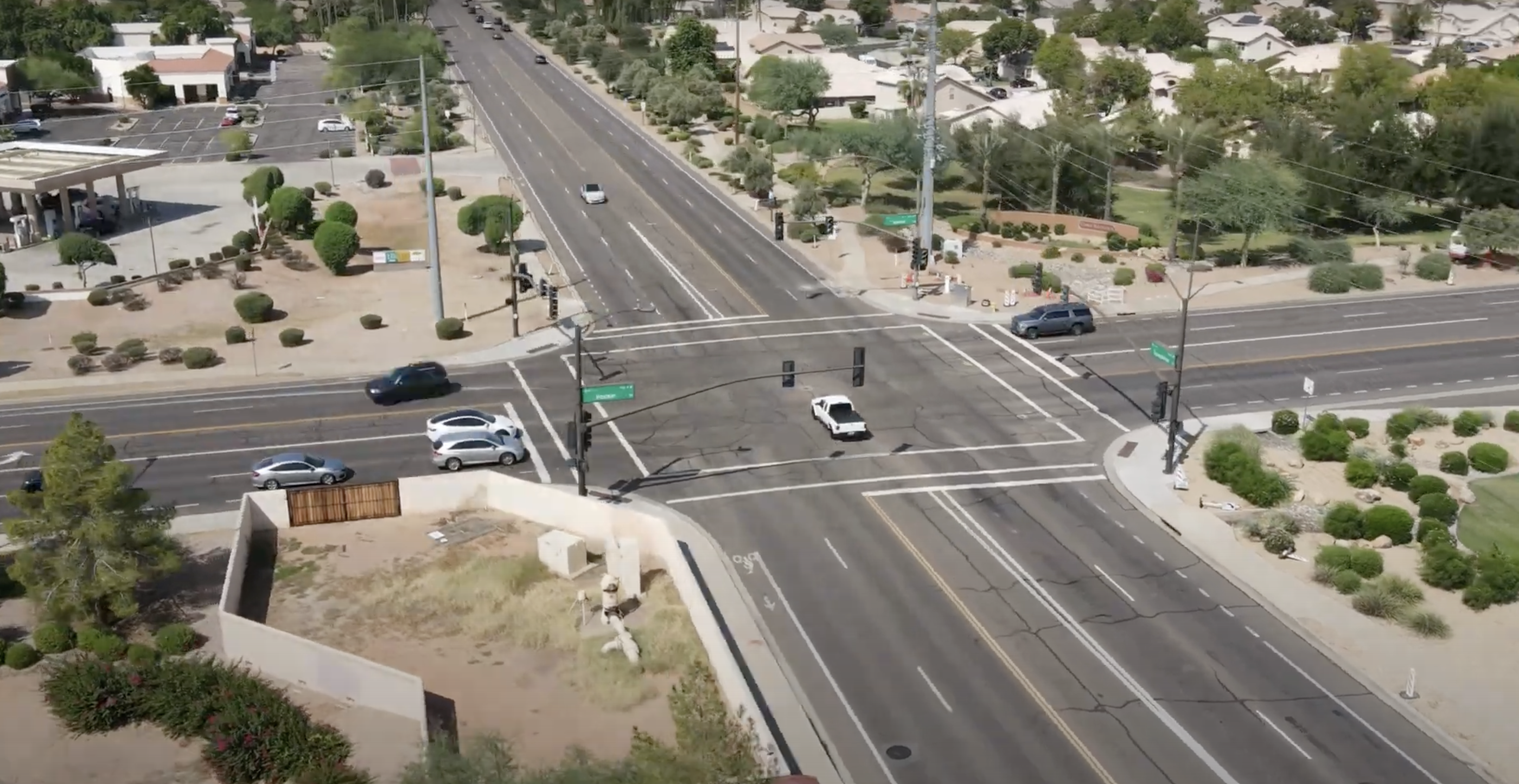 Gilbert was once the "Hay Shipping Capital of the World" and continues to grow as a prosperous suburb of Phoenix that has a low crime rate, schools that are highly ranked, and a strong economy.
The area has gone through several observable changes. Its black population represents a higher percentage of residents than other Arizona towns. Gilbert has diversity available in their community with many leisure and recreational activities, including a downtown that is very active with numerous restaurants, shops all within walking distance, an art walk at various studios, and cultural events throughout the city. The Gilbert Public Schools district, with many A-rated schools, adds appeal to families who want to relocate to Gilbert.
7. Flagstaff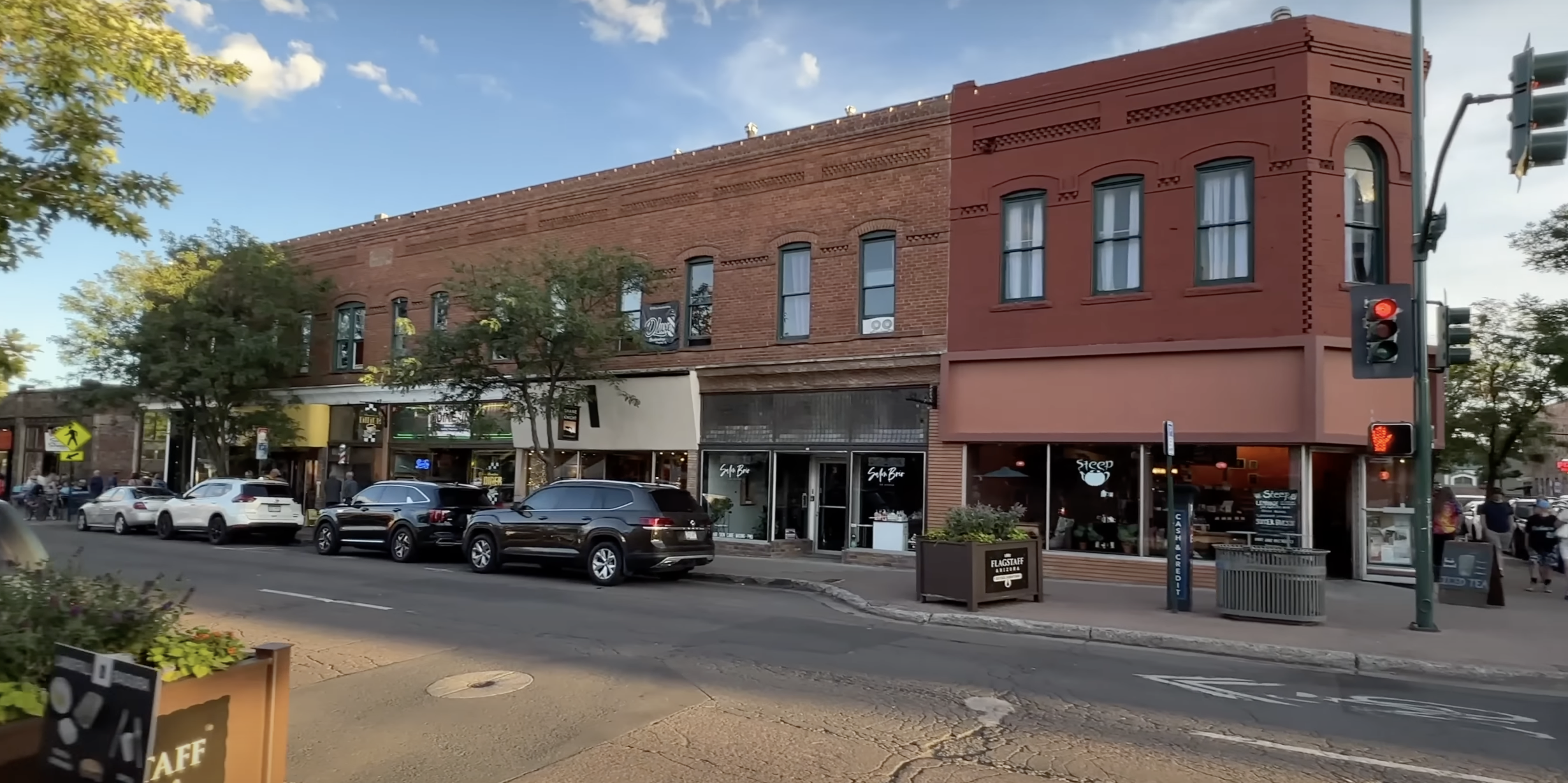 Based in Northern Arizona, the city of Flagstaff welcomes its residents with a community that is educated, sports-oriented, and outdoorsy. In addition, it has an economy boosted by the university, tourism, high-tech/scientific industries, and financial outsourcing, and engineered construction industry.
Flagstaff Unified School District offers quality education and has been recognized for its commitment to music education. The city is home to numerous events that build community ties on a personal level, like the Flagstaff Community Market and the annual Flagstaff Festival of Science. In addition, it provides the African American Cultural Workshops which further enhances cultural diversity and inclusivity within the county.
6. Tempe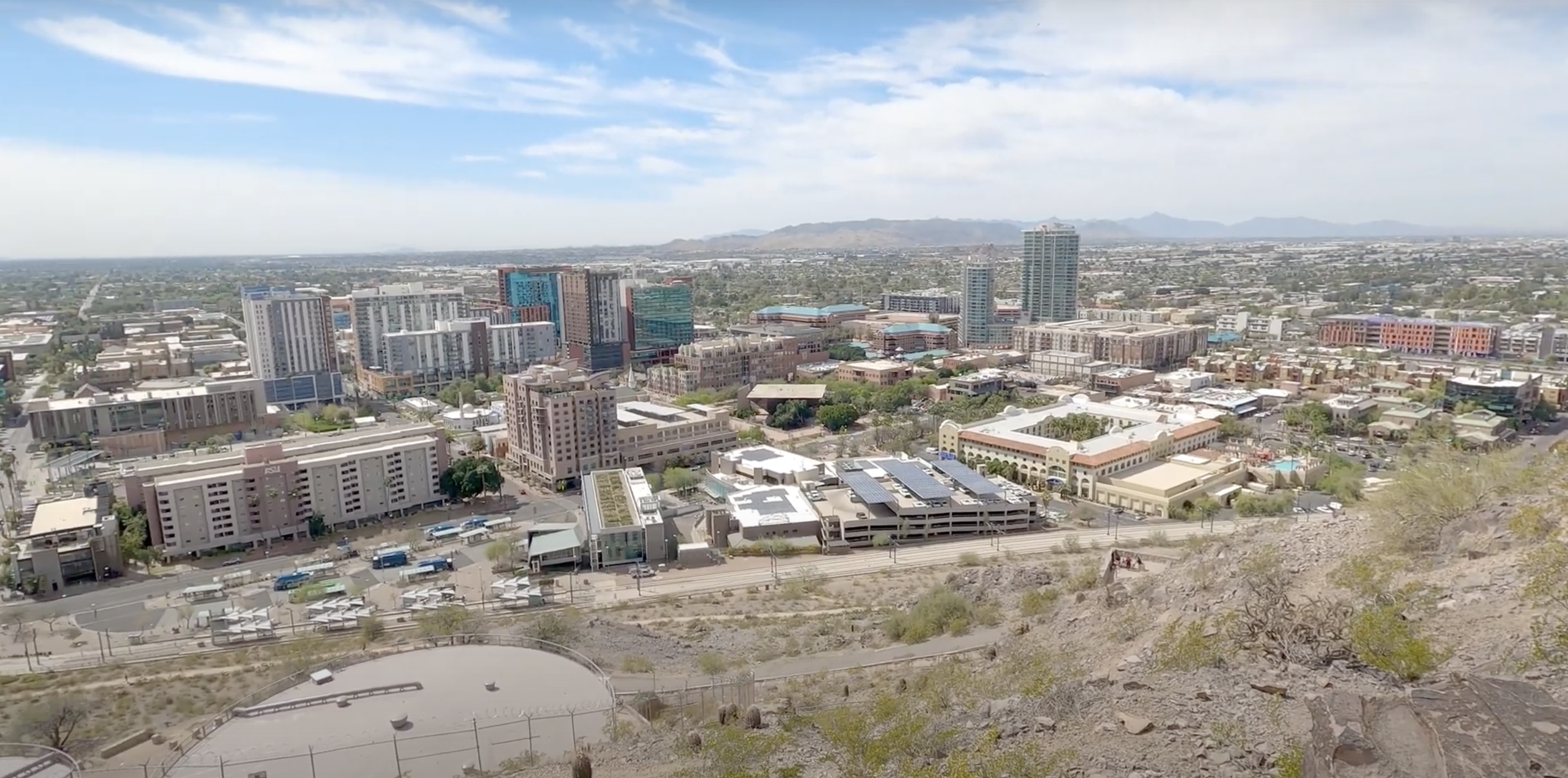 Tempe is an exciting and dynamic university town where the student life, employment, and education opportunities are overwhelming. It has a rich black culture with a diverse community.
The city is renowned for its educational focus. Tempe Union High School District ranks at the top in Arizona. While the presence of ASU has further opportunities for higher education and a diverse culture. Events like the Hispanic heritage festival held annually called Tempe Tardeada and the celebration of Juneteenth add to the added vibrancy of cultural events in the city.
5. Peoria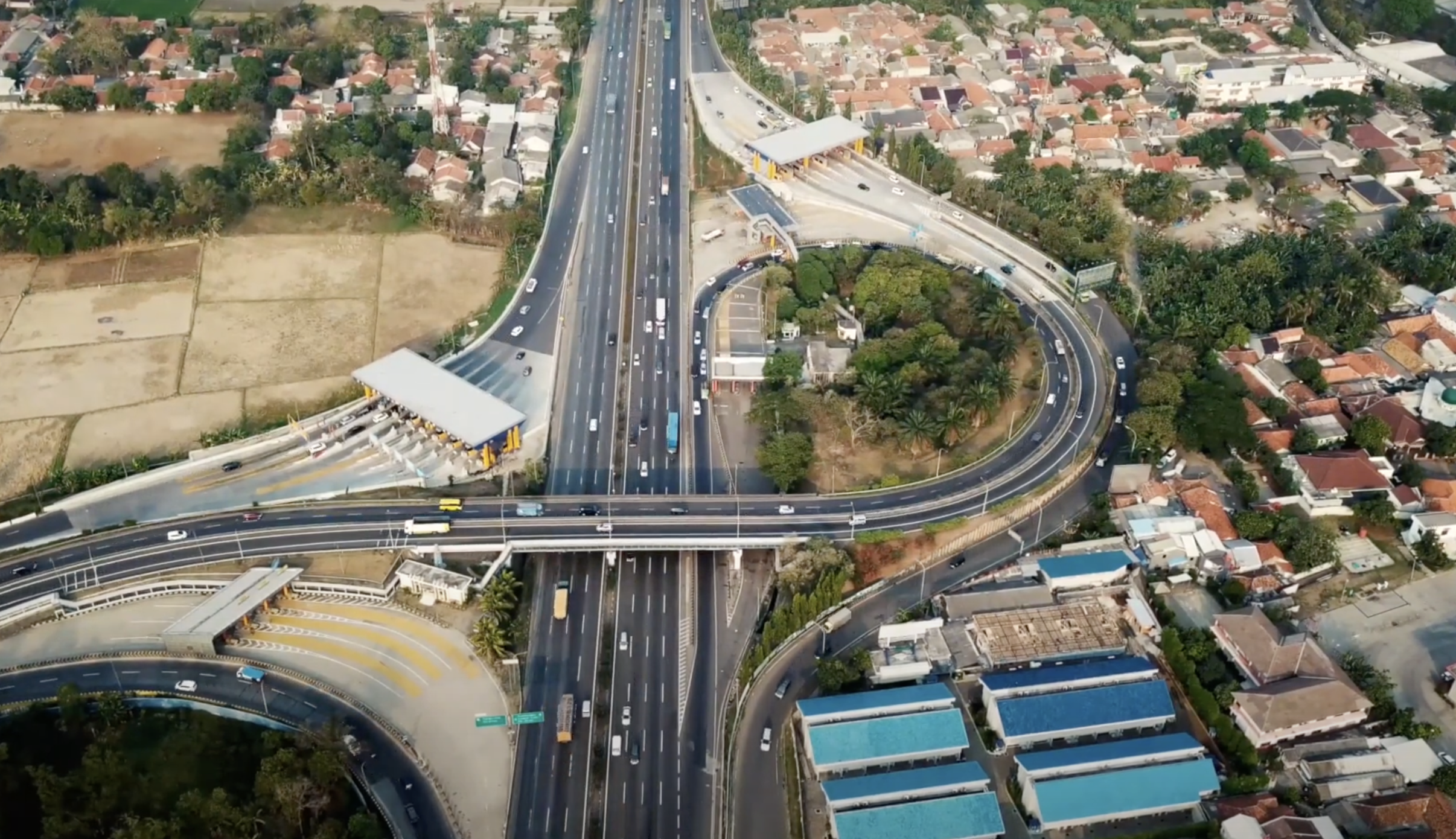 Peoria boasts an outstanding quality of life, an outstanding education system, and a strong economy. The city is one of the best places to live in Arizona for black families.
The school district, such as Peoria Unified School District, which is one of the largest in the state, has programs for every subject so as to meet students' specialization needs. The city also boasts its parks and recreation programs in order to provide ample family-oriented activities. Festivals such as the All-American Festival and Summer Band Concert Series contributed a lot to the lively community spirit.
4. Tucson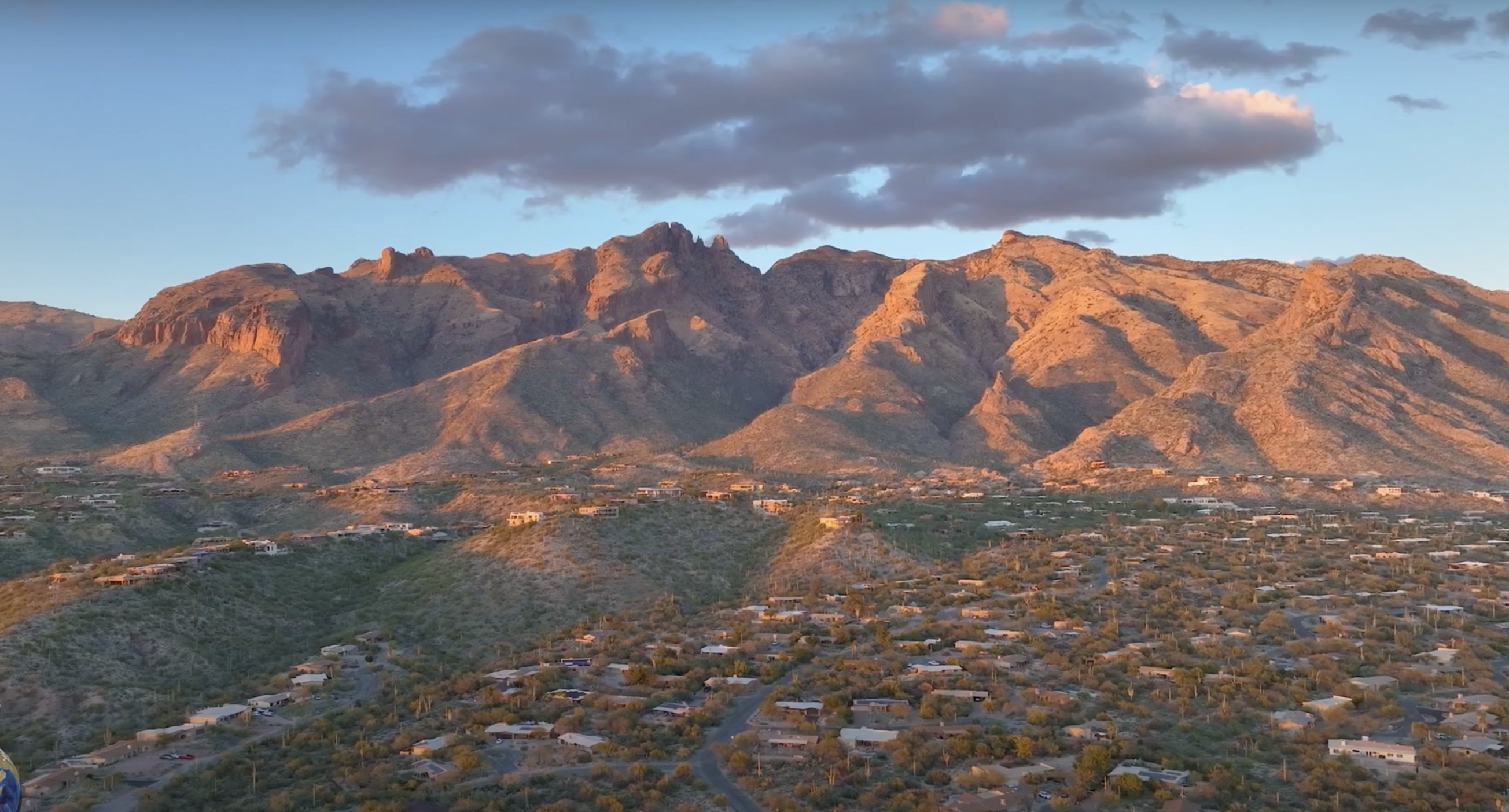 Tucson is the capital of Arizona, known for its great cultural background, especially for having highly educated people. The city has opportunities for higher education alongside a fantastic job market full of technological, educational and medical sectors.
Though challenged, Tucson Unified School District has many good schools and provides quality education. Additionally, the city is known for its many multicultural festivals like the Tucson Meet Yourself Festival and the Tucson Jazz Festival that celebrate cultural differences. The historical and continuing diversity commitment by the city makes Tucson one of the better places to live in Arizona for black families.
3. Paradise Valley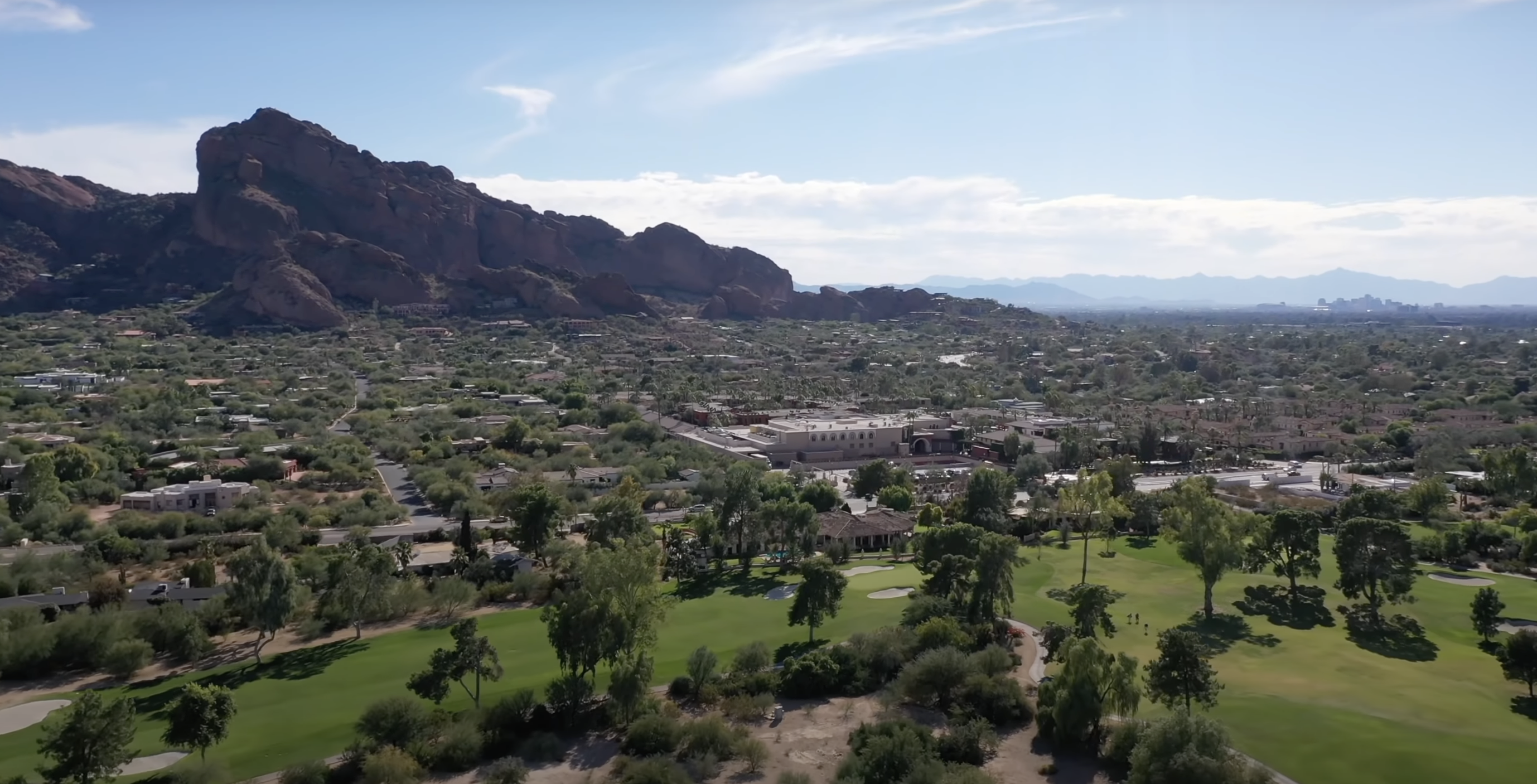 Paradise Valley is a small but affluent community in Maricopa County. It has a great school system and an excellent quality of life. Paradise Valley Schools are part of the Scottsdale Unified School District which ranks among the top in Arizona.
Though the cost of living in Paradise Valley is higher than the national average, it remains a quiet and upscale place to live with a low crime rate. The town also continues to grow by black families looking to call it home.
2. Scottsdale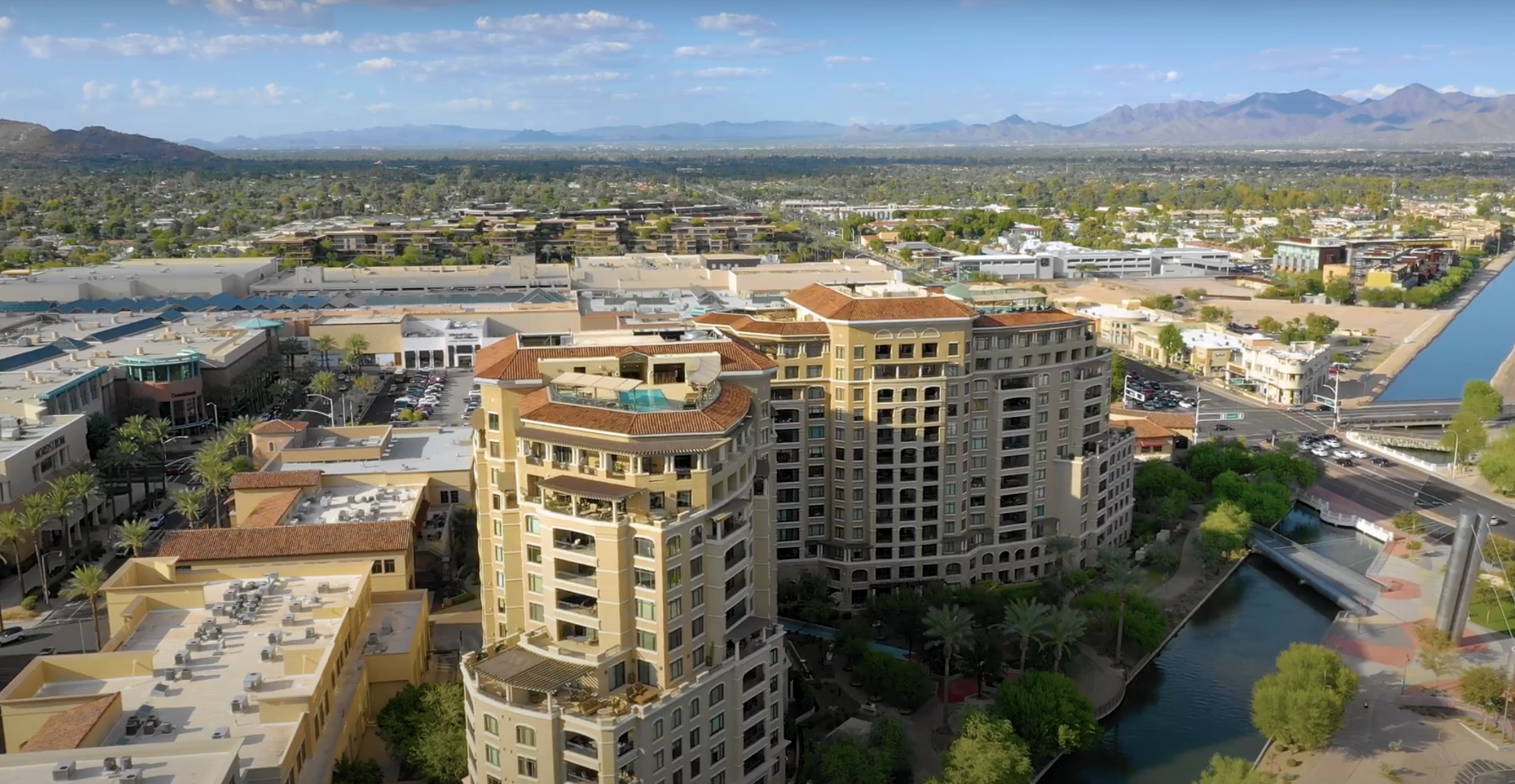 Known as the "West's Most Western Town," Scottsdale boasts a blend of white sands, natural parks and resorts, great schools, a low crime rate, and a healthy economy. What's not to love!?
Scottsdale Unified School District is ranked among the best in Arizona. There is also a growing high-tech industry that provides good job opportunities. Scottsdale has a great image of being different from other areas and holds many cultural events. The area is growing with many black families as its majority population, making it a great place to live for black families in Arizona.
1. Phoenix

At the top of our list is Phoenix, the state's largest city and capital. This city offers an education, employment, and recreation mix. The population is increasingly becoming notable and diverse because of its considerable and growing black presence.
Phoenix is home to plenty of esteemed educational institutions, including the two campuses of Arizona State University and the University of Arizona. It celebrates its diversity with flavors of ethnicity and has an abundance of career "opportunities" for purposes other than meeting immediate family needs. Moreover, the community spirit thrives through various events like the yearly Martin Luther King Jr. Day March and Festival, the Juneteenth celebration, and numerous other festivities that showcase the city's commitment to embracing diversity. These factors contribute to Phoenix being an appealing destination for black families to call home.
For information on the best places for black families to live in Michigan, take a look at this post.