The Best Place to Live in Northern Arizona
Northern Arizona is a lot cooler than central and Southern Arizona. This is because the elevation in Northern Arizona is a lot higher. For example, Flagstaff, Arizona is 7,000 feet above sea level! This means that winters are typically below freezing level in Northern Arizona. This article will help you decide which city or town is the best place to live in Northern Arizona.
If you're looking for more places to live in the USA, check out our article on Mississippi.

1. Flagstaff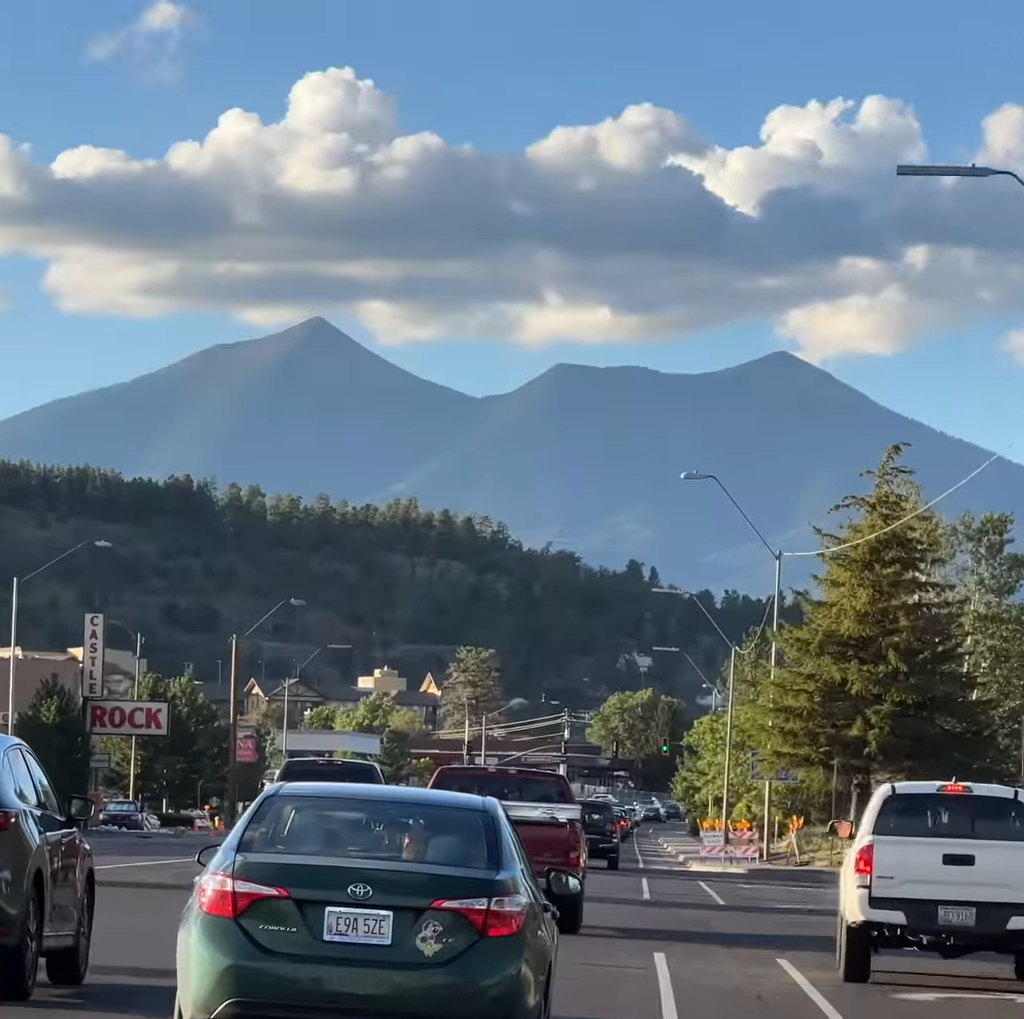 Flagstaff is the premium Northern Arizona location, and one of the largest cities featured on our list of the best places to live in Northern Arizona. As mentioned, Flagstaff is up in the mountains, so it's the perfect place to live if you want to escape the heat! Flagstaff is also home to a ski resorts, which is ideal for winter sports lovers.
Flagstaff is based in central Northern Arizona, which means it's not too long of a journey to other parts of Northern Arizona. Although pretty cold in the winter, Flagstaff can have hot summers, so you'll have a wide range of weather throughout the year. Flagstaff is also home to the Monument Valley, and has top quality schools.This is especially a great place to move to with your family, as Flagstaff is home to the prestigious Northern Arizona University.
2. Payson
Payson is a small town located a couple of hours drive North of Phoenix. If you're looking to slow down from the busyness of a large city like Phoenix, Payson is a great option to consider.
A lot of Americans have built Summer cabins in Payson, and travel there for the Summer months to relax. The population of Payson is roughly 16,000.
Popular hobbies in Payson include fishing, mountain biking, hiking, and bird spotting. There's some beautiful locations to see in Payson too. It's the perfect place to live for someone that loves the outdoors.
It's only a matter of time before residents in Phoenix get tired of the heat and move up to Payson. Make sure to get there before demand increases, as this means property prices will likely rise.
3. Pinetop Lakeside
This is one of the most beautiful places to live in Northern Arizona. Pinetop Lakeside is home to the White Mountains, which get their name from the snow that covers them every year. The Rainbow Lake based in the middle of Pinetop Lakeside is an extremely popular place for homeowners to buy property, or even build a new home. This is because of the amazing lake view they wake up to every morning.
However, this means house prices in the area can be quite expensive. But if you have the finances, buying a property on the lake at Pinetop Lakeside is definitely one of the best places to live in Northern Arizona.
4. Sedona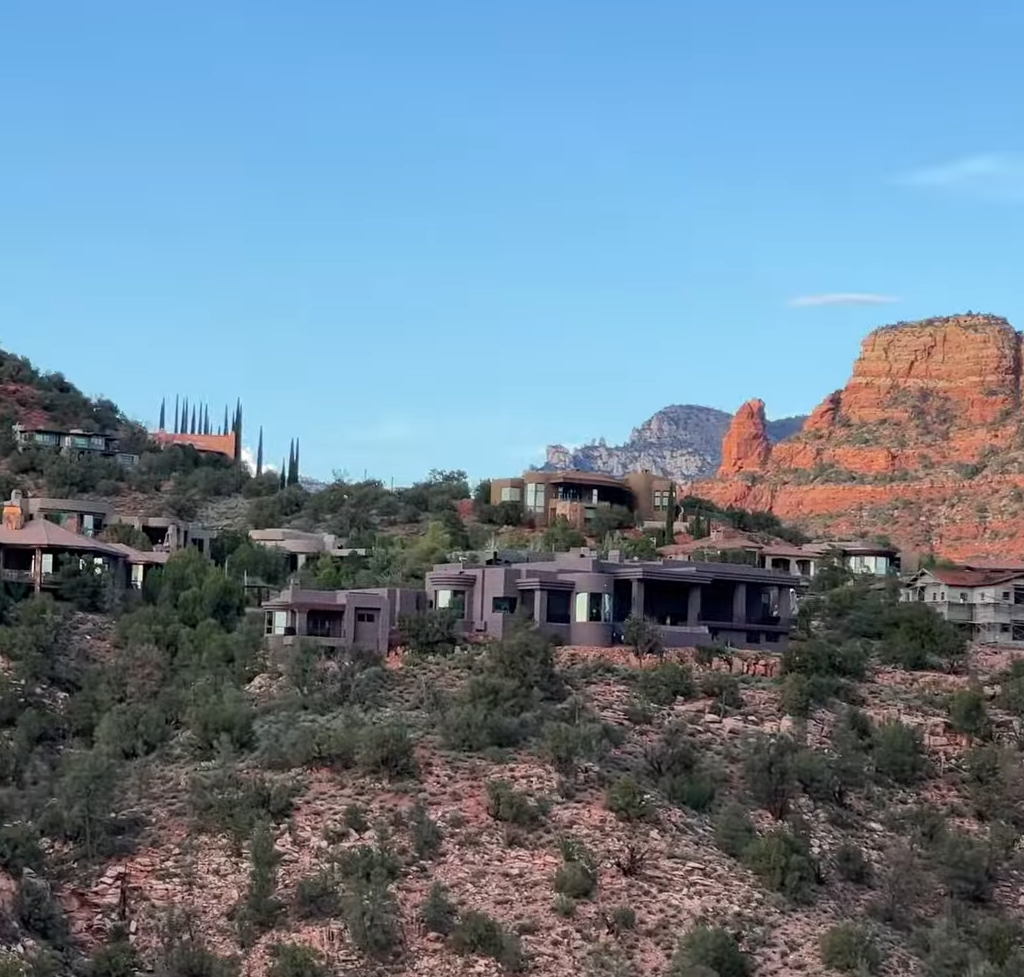 Sedona is one of the best places to live in Northern Arizona if you're retired. The place is filled with relaxing spas, and hiking trails in the Red Rock State Park, which showcases the gorgeous area.
Sedona is also home to some delicious cuisine, Italian restaurants, grills, and Mexican food! For a small city, Sedona has enough amenities to keep you busy.
However, Sedona is one of the more expensive places to live on this list. It's also difficult to build a property in the area due to zoning regulations that preserve the area.
5. Prescott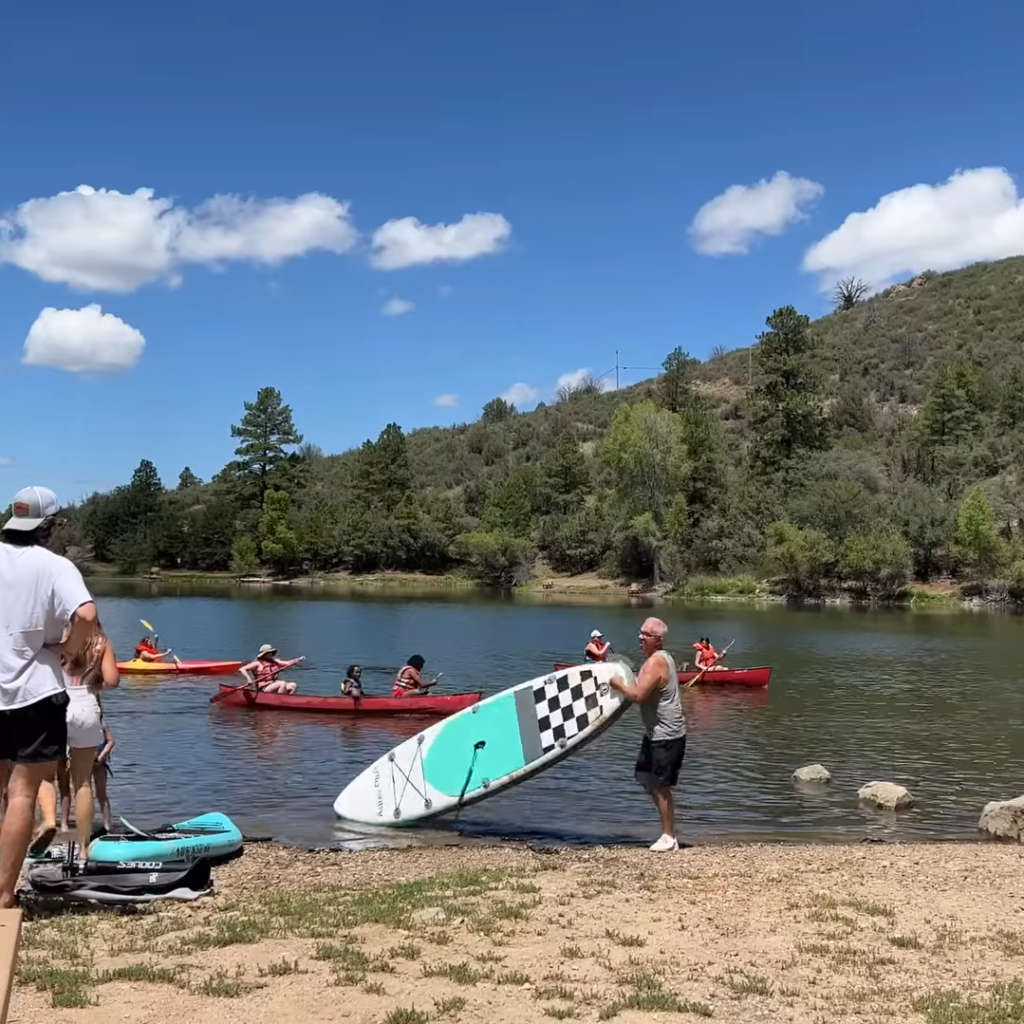 Prescott used to be one of the most popular places to live in Northern Arizona, and also the capital of the state. This was before Phoenix became the capital city. Despite this, Prescott is still an amazing location, and is becoming a common place for Californians to relocate to. This is because of the mild climate, and variety of 4 seasons.
The famous Whiskey Row is located in downtown Prescott. This is a historical street home to a large number of saloons. There are some beautiful large lakes in Prescott, and because of this, popular hobbies for local residents include paddle boarding, canoeing, and kayaking. A popular tradition in Prescott is going out to the Lynx Lake and hunting for gold, as this was once found there.
Prescott has more of a Victorian home feel to it, and property here can be quite expensive.
6. Kingman
If you're looking to relocate with your family, Kingman is definitely one of the best places to live in Northern Arizona. This is because of the exemplary health care operation, and fantastic education system. The average age of the population in Kingman is 35, which proves lots of young families are moving to the area.
Kingman has a welcoming community, and host lots of events open to residents. This includes drive-in movies, theater performances, bingo nights, and more!
The famous Route 66 passes through Kingman, which brings lots of tourists to the area. It is also only a 2-hour drive to Las Vegas, which gives you a great balance between the busy city life, and the quiet suburbs.
7. Williams
Williams is one of the smallest towns on our list of the best places to live in Arizona, with only 3,000 residents. It is known as the Gateway to the Grand Canyon, as it is located right next to the huge national park.
Like a lot of other places in Northern Arizona, Williams is a town for outdoor lovers. Popular hobbies include hiking, fishing, and skiing during the Winter months. Fishing is extremely popular due to the seven lakes in the town, so even if you weren't thinking of moving to Williams, it would be the ideal place for a fishing trip!
Property prices in Williams seem to be falling, as in June 2022, over 36% of properties in the area had price drops.
8. Holbrook
Another small town in Northern Arizona is Holbrook, which has a population of 5,000. Holbrook is an extremely cheap place to buy property, with housing prices being 58% lower than the US average.
Holbrook is a very pet friendly town, with a dog park, mobile vet, and pet spa. There's also a lot of fine dining options in the area, including a wine emporium.
The Petrified Forest National Park is known for its' stunning views. The town also known for its' vast history, with the Navajo County Historical Museum being a popular place to visit.
9. Page
Page is located in the far Northern part of Arizona, with a population of 8,000 people. If you like Utah, then you'll love Page! Page is home to some of the most beautiful lakes, such as Lake Powell. This is one of the up-and-coming towns in Northern Arizona, but is out on its own in the desert.
The star tourist attraction in Page AZ is the Horseshoe Bend, which is one of the most spectacular views in the country.
The majority of the population in Page is American Indian, which shows it's a welcoming community to ethnic minorities. Property prices in Page are slightly cheaper than the AZ average, so it's not much cheaper to buy a house here.
10. Kachina
Kachina is very close to Flagstaff, which is a much smaller area than the big city. This means that when families are doing weekly food shops, they typically travel to Flagstaff as there are large superstores. This is only a 15-minute trip. Hiking and mountain biking are popular hobbies in the area, due to the town being on mountainous terrain.
The peaceful town is the ideal place to slow down. There is a local library, and community center which runs weekly classes for people of all ages.
11. Greer
Just like Pinetop Lakeside, Greer is located near the amazing White Mountains. Greer is also near the Grand Canyon National Park, which is an amazing trip you can't miss out on! There's lots of open spaces in Greer for you to clear your mind and relax.
Although Greer is a small place, there's lots for families to do. If you're a car lover, you must visit the Ultimate Driving Museum. They open new exhibits every year, showcasing the amazing history of cars.
Greer is by far the smallest town on this list of the best places to like in Northern Arizona, with a population of roughly 60. So if you don't like people, this is the perfect place for you!
12. Jerome
Another small town on the list is Jerome, with a population of just over 450 people. The average age of Jerome is 56, which shows it's a town ideal for the older population. Almost 80% of the town are of a white background, and 19% Native American.
Although it's a quiet town with a low crime rate, residents in Jerome keep themselves busy with outdoor activities, including fishing, hiking, kayaking, and rafting.
The majority of homes in Jerome are owned by the residents living in them, so it's definitely more popular to purchase a house here instead of renting.
So Where is the Best Place to Live in Northern Arizona?
All of the places on our list have some amazing commonalities, including beautiful views, great food, and amenities. If you're looking for a larger city to live, then Flagstaff or Prescott are your best options. But if you're looking to slow down and after a more community feel, then towns such as Kachina, and Williams should be places to consider.
Before moving to Arizona, make sure to complete this checklist.