Tucson vs Phoenix
Tucson and Phoenix are two of Arizona's major cities, each possessing its distinct traits, cultural experiences, and ways of life. This comprehensive guide of Tucson vs Phoenix will assist you in contrasting these two cities in aspects such as history, transportation options, public services, employment prospects, living expenses, sports and leisure, and safety.
By examining the distinctions between these two cities, you will gain a deeper insight into which one might be the ideal place for you to settle down.

City Backgrounds
Tucson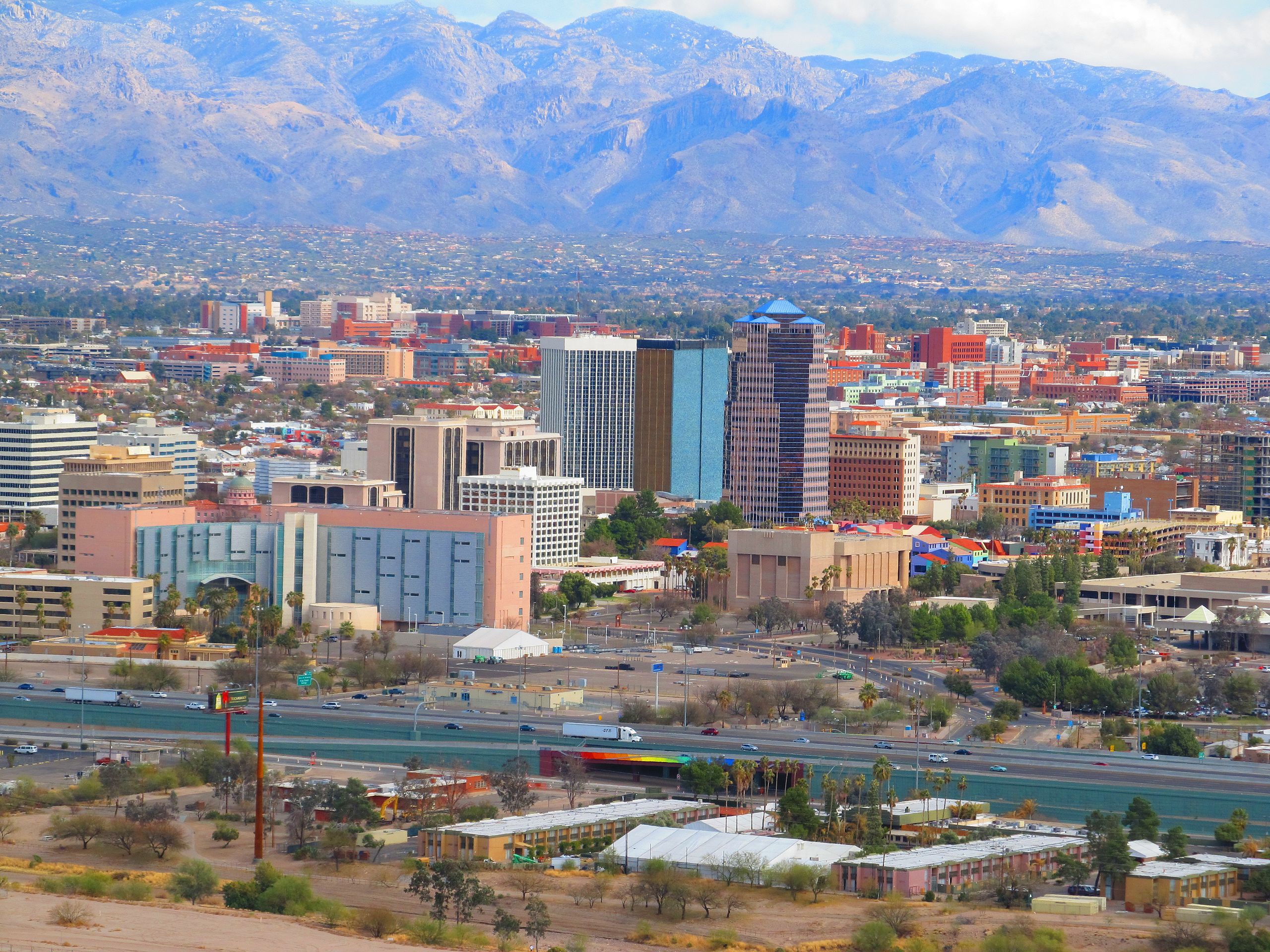 Located in southern Arizona, Tucson is the state's second-largest city, with a population exceeding 500,000. Renowned for its abundant cultural heritage and lively arts scene, Tucson is encircled by picturesque desert landscapes and takes pride in its relaxed, diverse community. The University of Arizona, a highly-ranked public research university, is located in Tucson, making the city a center for scholars and students.
Phoenix
In contrast, Phoenix serves as the capital and most populous city in Arizona, with a population of over 1.7 million. As the fifth most populous city in the United States, Phoenix exudes a more energetic urban ambiance compared to Tucson. This flourishing metropolitan region is recognized for its growing job market and hosts several Fortune 500 companies. Phoenix has a diverse population and features a broad range of cultural attractions and facilities.
Transportation Options
Public Transportation
Both Tucson and Phoenix boast well-established public transportation systems. In Tucson, the primary public transit choices include Sun Tran buses and the contemporary Sun Link streetcar system, which links the University of Arizona with downtown Tucson and multiple other neighborhoods. This setup enables residents to travel and discover the city without depending on a personal vehicle.
Phoenix, being a more populous city, has a more comprehensive public transportation network. The Valley Metro Rail light rail system extends over 28 miles, linking downtown Phoenix with Tempe, Mesa, and other neighborhoods. Valley Metro operates local and express buses, offering additional transit options throughout the greater Phoenix area. The GRID bike share program also presents a convenient way to navigate the city on a bicycle.
Amtrak Service
Tucson and Phoenix both feature Amtrak stations, facilitating long-distance rail travel. In Tucson, the Amtrak station is situated downtown and serves the Sunset Limited and Texas Eagle routes, connecting Los Angeles, New Orleans, and Chicago. Likewise, Phoenix has an Amtrak station in the nearby town of Maricopa, which accommodates the same Sunset Limited and Texas Eagle routes.
Air Travel
The air travel options in Tucson and Phoenix vary significantly regarding size and destination options. Tucson International Airport (TUS) is the main airport for the city, offering numerous domestic flights and a few international connections. Major airlines operating at TUS include American Airlines, Delta, and Southwest.
Phoenix Sky Harbor International Airport (PHX) is among the busiest airports in the United States and functions as a hub for American Airlines. PHX provides an extensive range of domestic and international flights, making it more convenient for Phoenix residents to travel for work or pleasure. The airport is also served by various other airlines, such as Delta, Southwest, and United. In addition to Sky Harbor, Phoenix is served by the smaller Phoenix-Mesa Gateway Airport (AZA), which focuses on budget carriers like Allegiant Air and offers a more limited selection of domestic routes.
Highways and Road Infrastructure
Both Tucson and Phoenix feature well-developed highway systems that connect them to other areas in Arizona and nearby states. In Tucson, key highways include Interstate 10, which runs east-west and links the city to Phoenix and Los Angeles, and Interstate 19, which extends south to Nogales and the Mexican border. State Route 77 and State Route 83 also provide access to other regions of Arizona.
Phoenix, due to its larger population and geographic size, has a more extensive network of highways. Major highways in the Phoenix area include Interstates 10 and 17, Loop 101, Loop 202, and Loop 303. This well-rounded highway system makes it relatively simple to navigate within the Phoenix metropolitan area and reach other destinations in Arizona and neighboring states.
Public Services
Medical Care
Both Tucson and Phoenix offer a variety of healthcare facilities to cater to the needs of their residents. In Tucson, numerous hospitals and medical centers deliver crucial healthcare services. Prominent institutions include Banner-University Medical Center Tucson, Tucson Medical Center, and St. Joseph's Hospital, which provide a variety of services such as emergency care, specialized treatments, and surgical services.
Due to its larger population, Phoenix has an even more expansive network of healthcare facilities. Some of the most prominent hospitals in Phoenix include Banner-University Medical Center Phoenix, Mayo Clinic Hospital, St. Joseph's Hospital and Medical Center, and Dignity Health Arizona General Hospital. These hospitals deliver comprehensive medical care, encompassing specialized treatments, advanced research, and cutting-edge facilities.
Educational Opportunities
Tucson and Phoenix both provide a range of educational options for residents spanning from K-12 schools to higher education institutions.
Tucson hosts the University of Arizona, a highly-ranked public research university that draws students nationally and globally. Besides the university, Tucson boasts numerous public and private K-12 schools, including those in the Tucson Unified School District, Amphitheater Public Schools, and Sunnyside Unified School District. These schools offer diverse educational experiences and opportunities for students to excel both academically and personally.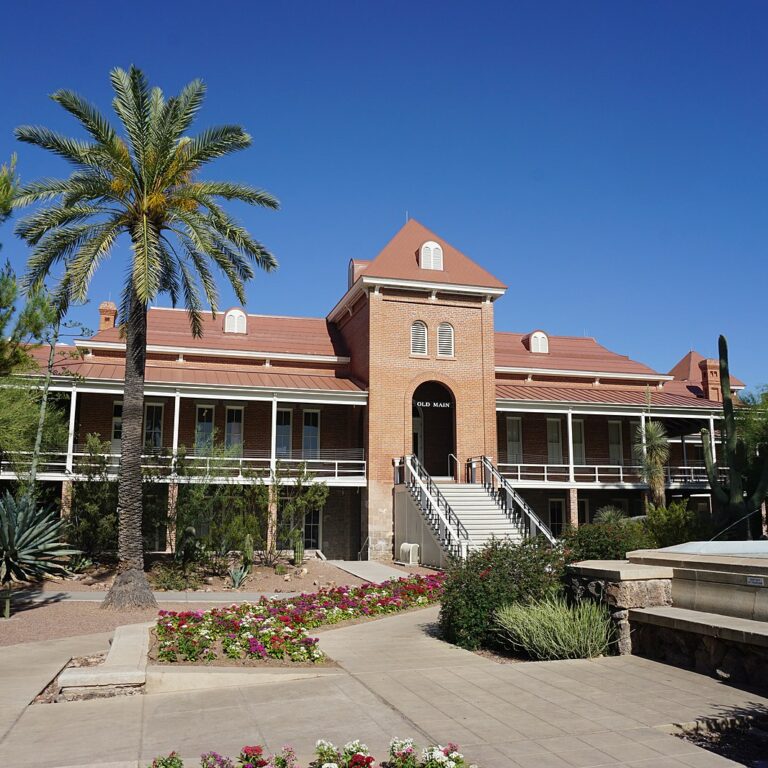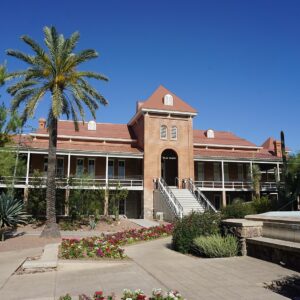 Phoenix possesses an even more extensive and diverse selection of educational institutions. Arizona State University, one of the largest public universities in the United States, is situated in nearby Tempe and provides a broad array of degree programs and research opportunities. Other higher education institutions in the Phoenix area include Grand Canyon University, a private Christian university, and several community colleges like Maricopa Community Colleges and Rio Salado College. Phoenix also has an extensive network of public and private K-12 schools, with numerous school districts serving the city, such as Phoenix Union High School District, Paradise Valley Unified School District, and Deer Valley Unified School District.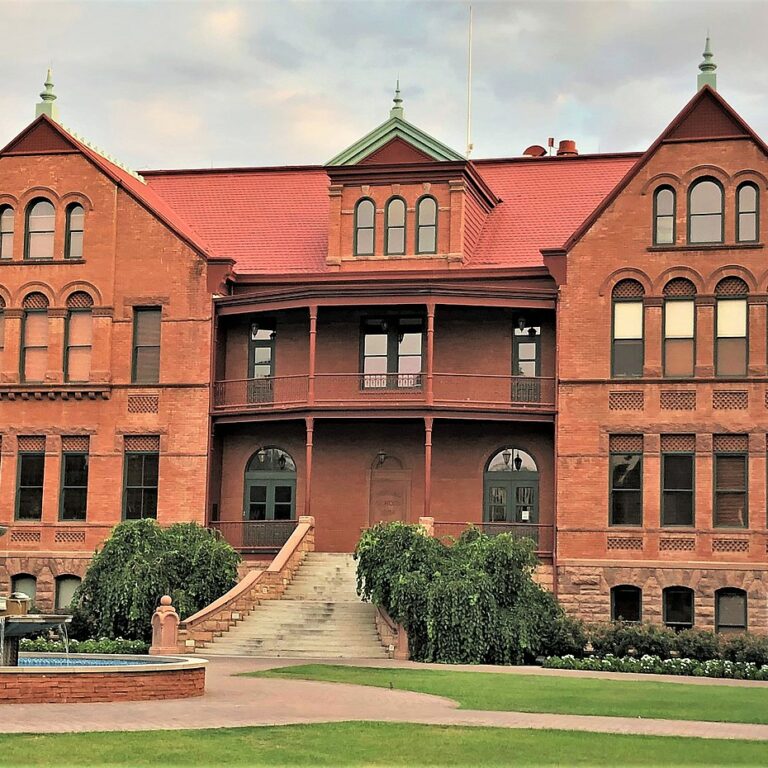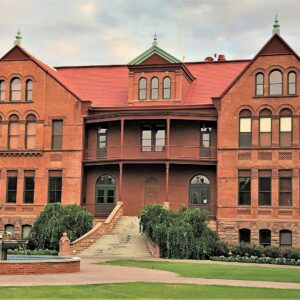 Essential Services
Tucson and Phoenix both supply essential utilities to residents, encompassing electricity, water, and natural gas services. In Tucson, the primary electricity provider is Tucson Electric Power (TEP), while Tucson Water offers water services, and Southwest Gas Corporation delivers natural gas. The City of Tucson Environmental Services Department manages waste disposal and recycling services.
In Phoenix, the main electricity providers are Arizona Public Service (APS) and Salt River Project (SRP), while the City of Phoenix Water Services Department oversees water and wastewater services. Southwest Gas Corporation also supplies natural gas in Phoenix. The City of Phoenix Public Works Department handles waste disposal and recycling services.
Residents in both cities can also access a range of telecommunications services, including high-speed internet, cable TV, and telephone services, from providers such as Cox Communications, CenturyLink, and Xfinity.
Employment Prospects & Income
Primary Industries in Tucson
Tucson's economy thrives on several main industries, providing various job opportunities for its residents. Some of the most crucial sectors in Tucson are:
Aerospace and Defense
Tucson hosts Raytheon Missiles & Defense, a top defense contractor, and Davis-Monthan Air Force Base, employing thousands of military personnel and civilian workers.
Medical Services
As numerous hospitals and medical centers are in the area, healthcare is a significant employer in Tucson, offering jobs for doctors, nurses, technicians, and administrative personnel.
Academia
The University of Arizona, together with several K-12 schools, creates many job opportunities for teachers, researchers, and support staff.
Tourism: Tucson's picturesque desert landscape, cultural attractions, and outdoor recreational activities contribute to a flourishing tourism industry, producing jobs in hospitality, food services, and local attractions.
Primary Industries in Phoenix
Compared to Tucson, Phoenix has a more varied economy, with multiple key industries fueling job growth and opportunities. This makes Tucson a great place to live for young adults in Arizona. Some of the primary sectors in Phoenix are:
Technology
Phoenix has evolved into a burgeoning technology center, with companies like Intel, Honeywell, and Microchip Technology maintaining a strong presence in the area, generating jobs in software development, engineering, and IT support.
Healthcare
The many hospitals and medical centers in Phoenix create job opportunities for healthcare professionals in various specialties and support roles.
Finance
Phoenix hosts several financial institutions, including Wells Fargo, JPMorgan Chase, and Bank of America, providing jobs in banking, insurance, and financial services.
Manufacturing
Companies such as Boeing, General Dynamics, and ON Semiconductor contribute to the local job market with roles in production, engineering, and management.
Tourism
Phoenix boasts a diverse range of attractions, from sports venues and cultural institutions to natural wonders, making tourism a vital industry that offers jobs in hotels, restaurants, and related businesses.
Income and Job Competition
Phoenix generally has higher average salaries compared to Tucson, attributed to the larger and more diverse job market. The wide range of industries and job opportunities often results in better-paying positions and increased potential for career growth.
Nevertheless, it's crucial to note that job competition in Phoenix may be more fierce due to the city's larger population. With more individuals vying for jobs, applicants may need to be proactive in networking, skill development, and standing out from the competition to secure employment in their chosen field.
On the other hand, while Tucson may have slightly lower average salaries, the job market could be less competitive, making it easier for job seekers to find and obtain employment opportunities.
Living Expenses & Housing
Tucson and Phoenix both have generally lower living costs than many other major cities in the United States, making them attractive options for those considering relocation. However, Phoenix has a marginally higher cost of living compared to Tucson. This difference results from various factors, including housing costs, transportation, and general expenses such as groceries and utilities.
While both cities offer relatively affordable living expenses, it is essential to weigh factors like job opportunities and income, as well as personal preferences and lifestyle, when choosing between Tucson and Phoenix.
Home Prices and Rentals
Home prices and rents in Tucson are typically lower than in Phoenix, making it an appealing option for those looking to buy a home or lease an apartment, especially for first-time homebuyers or young families. The median home price in Tucson is lower than Phoenix, with the difference potentially amounting to thousands of dollars.
Phoenix, being a larger city with a more varied economy and higher average incomes, usually has higher home prices and rents. While some neighborhoods in Phoenix may still provide affordable housing options, overall, the cost of housing in Phoenix is higher compared to Tucson.
Neighborhood Differences
In both Tucson and Phoenix, home prices and rents can differ significantly depending on the neighborhood. Generally, more sought-after neighborhoods with better amenities, schools, and lower crime rates will have higher housing costs. In contrast, neighborhoods with fewer amenities and higher crime rates may have lower home prices and rents.
It is essential to research and compare various neighborhoods when deciding where to live in either Tucson or Phoenix. Factors to consider when selecting a neighborhood include work proximity, schools, public transportation, safety, and the overall community atmosphere.
Additional Living Expenses
Besides housing, other living expenses such as utilities, groceries, transportation, and healthcare should also be considered when comparing living costs between Tucson and Phoenix. While both cities have relatively similar living expenses in these areas, there may be minor differences that could impact your overall cost of living.
For instance, utility costs may vary based on the specific provider and usage patterns in each city, while transportation costs could differ due to public transit options, gas prices, and car insurance rates. It is crucial to take these additional living expenses into account when comparing Tucson and Phoenix to make an informed decision about which city best aligns with your financial situation and lifestyle preferences.
Sports and Recreation
Outdoor Activities in Tucson
Tucson's desert environment offers unique outdoor recreational activities. The city is known for its excellent hiking and biking opportunities, with a variety of trails in and around Tucson. Popular hiking destinations include Sabino Canyon, Catalina State Park, and Tucson Mountain Park. Mountain biking enthusiasts can find trails for all skill levels, from beginner-friendly loops to challenging technical routes.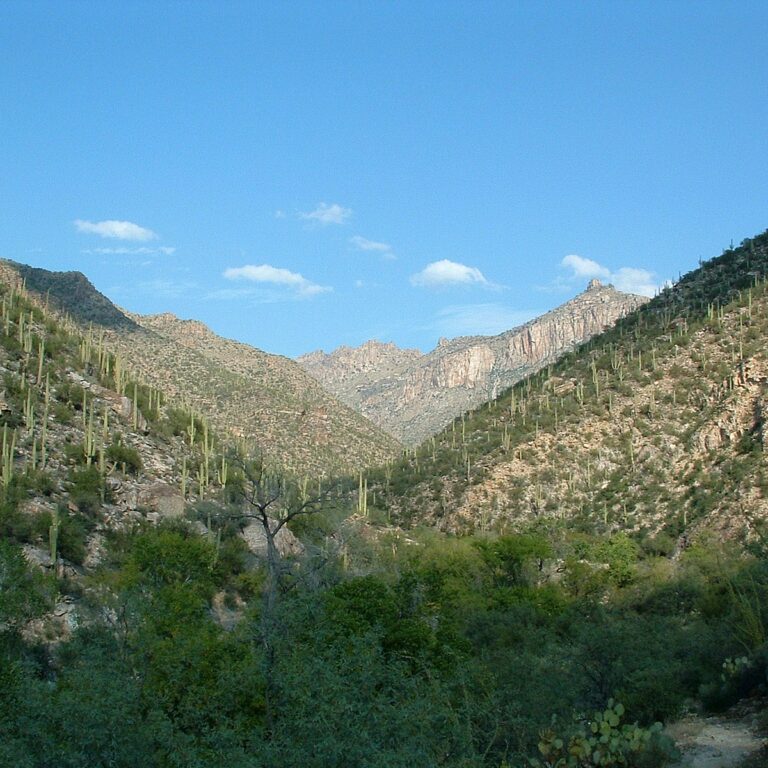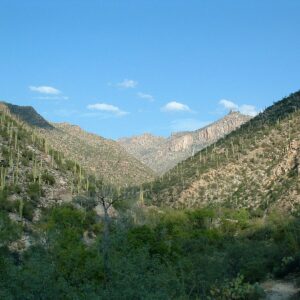 Golf is another favored activity in Tucson, with numerous golf courses catering to different skill levels and budgets. Notable golf courses in the area include Ventana Canyon Golf & Racquet Club, La Paloma Country Club, and Sewailo Golf Club.
Outdoor Activities in Phoenix
Phoenix also provides a wide array of outdoor recreational activities, focusing on hiking, mountain biking, and golfing. Popular hiking spots within the city include Camelback Mountain, South Mountain Park, and Piestewa Peak. Phoenix has an extensive network of mountain biking trails for beginners and experienced riders alike.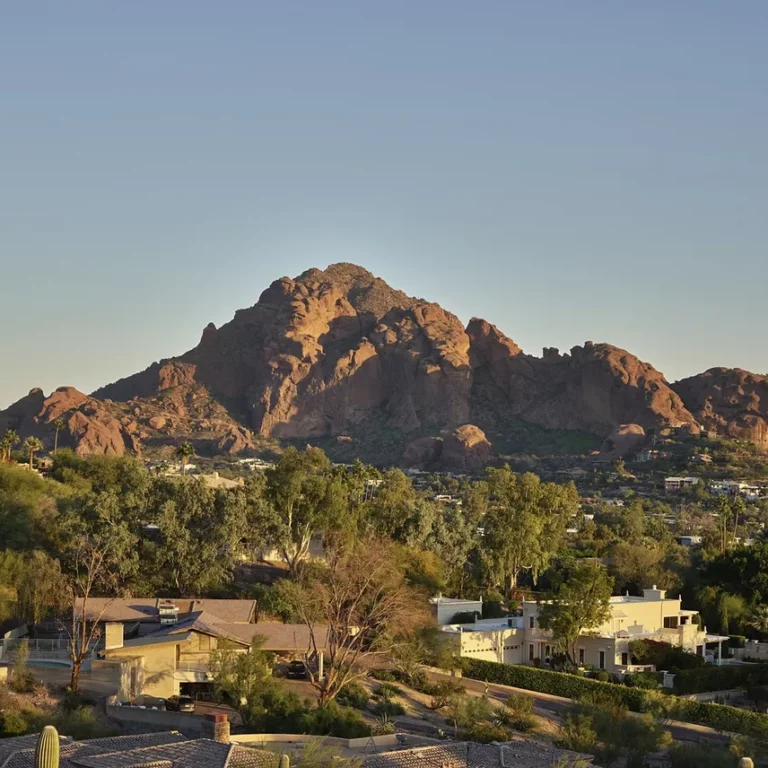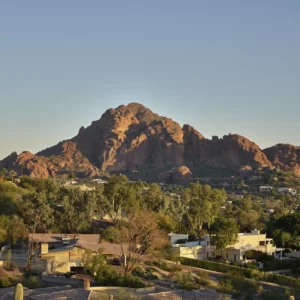 Over 200 golf courses are available in the Phoenix metropolitan area, offering various challenges and scenic views. Popular golf courses in Phoenix include TPC Scottsdale, Troon North Golf Club, and Raven Golf Club.
Professional Sports in Phoenix
Phoenix has a more comprehensive selection of professional sports teams than Tucson due to its larger size and population. The city hosts teams in all major sports leagues, including:
Arizona Cardinals (NFL): Football fans can enjoy NFL games at State Farm Stadium in Glendale, a Phoenix suburb.
Phoenix Suns (NBA): Basketball enthusiasts can watch NBA games at the Footprint Center in downtown Phoenix.
Arizona Diamondbacks (MLB): Baseball fans can enjoy MLB games at Chase Field, also located in downtown Phoenix.
Arizona Coyotes (NHL): Hockey enthusiasts can attend NHL games at the Gila River Arena in Glendale.
College Sports
Besides professional sports, Phoenix and Tucson both offer exciting college sports action. Tucson is home to the University of Arizona, whose NCAA Division I teams participate in the Pac-12 Conference. The university's athletic program features various sports, including football, basketball, baseball, and softball.
Phoenix hosts Arizona State University's NCAA Division I teams, also part of the Pac-12 Conference. Sports enthusiasts can enjoy college football, basketball, baseball, and many other sports at different venues on and near the ASU campus in Tempe.
Natural Attractions Near Tucson and Phoenix
Tucson and Phoenix are within driving distance of several popular natural attractions, offering additional recreational opportunities. In Tucson, Saguaro National Park is a must-see destination, renowned for its towering saguaro cacti and striking desert landscapes.
Phoenix is close to iconic natural wonders like the Grand Canyon, Sedona, and Petrified Forest National Park. These destinations provide hiking, sightseeing, photography, and other outdoor activities, enabling residents and visitors to experience Arizona's diverse and stunning landscapes.
Tucson's Lakes and Rivers
Although Tucson is in a desert area, the city offers some water-based recreational activities. Patagonia Lake State Park, about 70 miles south of Tucson, is a popular spot for fishing, boating, kayaking, and birdwatching. The park also has a beach area for swimming and picnicking. The nearby Santa Cruz River allows for birdwatching, walking, and cycling along its river path.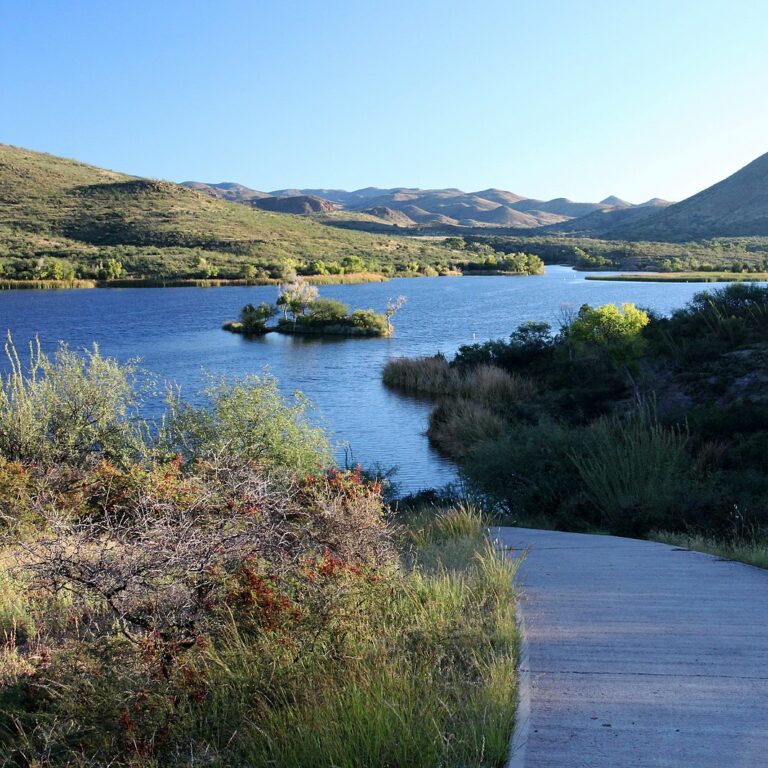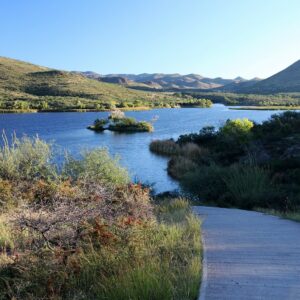 Phoenix's Lakes and Rivers
Phoenix has a wider variety of water-based recreational activities due to its proximity to multiple lakes and rivers. Popular destinations for water sports and activities include:
Salt River: East of Phoenix, the Salt River provides opportunities for tubing, kayaking, and rafting. The river is also a popular spot for wildlife viewing, as it is home to the Salt River wild horses and various bird species.
Lake Pleasant: Situated northwest of Phoenix, Lake Pleasant is a favored destination for boating, fishing, jet skiing, and sailing. The lake also has several swimming areas and picnic spots.
Saguaro Lake: Located northeast of Phoenix, Saguaro Lake features a scenic backdrop for various water activities, such as fishing, boating, and kayaking. The lake is surrounded by towering saguaro cacti and beautiful desert landscapes.
Canyon Lake: Also situated northeast of Phoenix, Canyon Lake is a popular location for fishing, boating, and water skiing. The lake's striking canyon walls and desert scenery make it a picturesque destination for outdoor enthusiasts.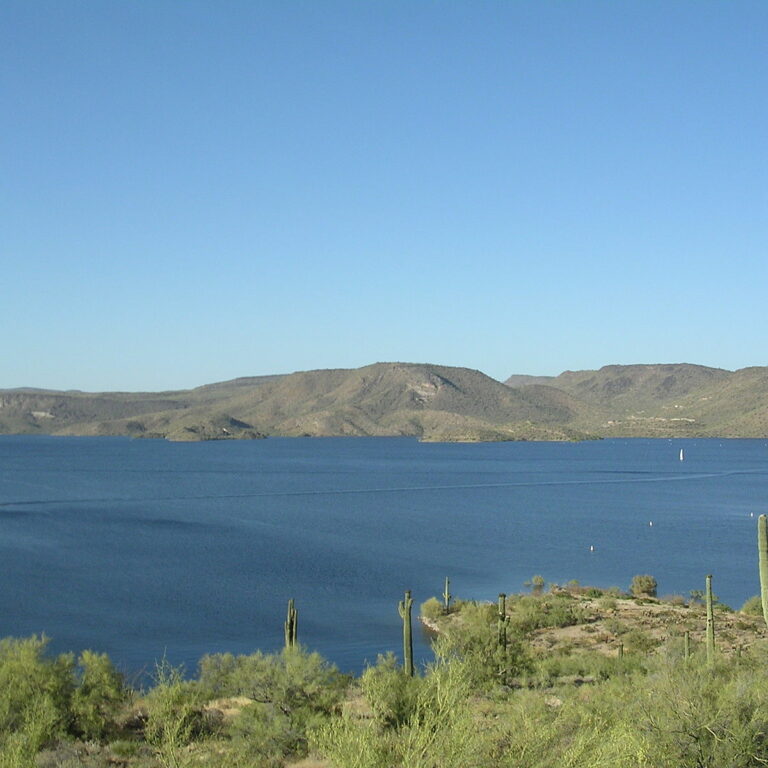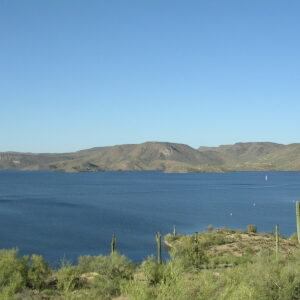 Artistic and Cultural Attractions
Art and Culture in Tucson
Tucson boasts a lively artistic and cultural landscape, with a variety of museums, galleries, and performing arts spaces. The city's deep historical roots and diverse cultural influences are evident in its vibrant arts community, which encompasses:
Arizona State Museum
Situated on the University of Arizona campus, this museum highlights the state's Native American history and culture through an array of exhibits and artifacts.
Tucson Museum of Art
This museum displays a permanent collection of American, Native American, Latin American, and contemporary art, as well as hosting rotating exhibitions.
Fox Tucson Theatre
This historic site offers a range of live performances, including concerts, plays, and dance productions.
Art and Culture in Phoenix
Phoenix's sizable population and varied demographics result in a flourishing artistic and cultural environment. The city is home to numerous museums, galleries, and performing arts venues, such as:
Phoenix Art Museum
As the most extensive art museum in the Southwest, the Phoenix Art Museum houses an impressive collection of American, European, Latin American, and contemporary art.
Heard Museum
This institution concentrates on the art, culture, and history of Native American communities, with a particular focus on the tribes of the Southwest.
Arizona Science Center
The Arizona Science Center captivates visitors of all ages with interactive exhibits and displays that explore the realm of science and technology.
Orpheum Theatre
This historic location hosts a range of live performances, including Broadway productions, concerts, and dance events.
Both Tucson and Phoenix present a diverse assortment of cultural and recreational opportunities, catering to an array of interests and preferences. When deciding between the two cities, consider factors such as your preferred outdoor activities, enthusiasm for professional sports, and the significance of artistic and cultural experiences in your daily life.
Safety in Tucson and Phoenix
Crime Rates in Tucson
When evaluating safety in Tucson, it's crucial to examine crime rates and specific neighborhoods. Generally, Tucson has a higher-than-average crime rate compared to other cities in the United States. The city's crime rate encompasses both property crimes, such as theft and burglary, and violent crimes, like assault and robbery.
However, it's vital to note that crime rates can differ substantially between various neighborhoods in Tucson. There are many secure areas in the city with lower crime rates, where residents can enjoy a safer living environment.
Crime Rates in Phoenix
If you're moving to Arizona, it's important to examine the crime rates in the area. Similar to Tucson, Phoenix also has areas with elevated crime rates. As with any large city, the degree of safety can vary significantly between neighborhoods. Some parts of Phoenix experience higher crime rates, while others are known for their safety and low crime levels.
When contemplating a move to Phoenix, it's essential to research and visit potential neighborhoods to assess their safety and suitability for your needs. Crime data and local news sources can offer valuable information on crime trends and neighborhood safety.
Safe Neighborhoods in Tucson and Phoenix
In both Tucson and Phoenix, there are neighborhoods recognized for their safety and low crime rates. These areas often feature well-kept homes, quality schools, and active community organizations that foster a robust sense of community and neighborhood watch programs. Some examples of safe neighborhoods in Tucson include Oro Valley, Catalina Foothills, and Sam Hughes. In Phoenix, safe neighborhoods encompass North Scottsdale, Ahwatukee Foothills, and Desert Ridge.
Unsafe Neighborhoods in Tucson and Phoenix
On the other hand, some neighborhoods in both cities have higher crime rates and may be considered less secure. It's essential to research these areas and balance the risks against the benefits, such as lower housing costs, when deciding where to reside. In Tucson, some neighborhoods with higher crime rates consist of Keeling, Alvernon Heights, and Miracle Manor. In Phoenix, some of the neighborhoods with elevated crime rates include Central City, Maryvale, and Sunnyslope.
Tips for Staying Safe in Tucson and Phoenix
Regardless of where you live in Tucson or Phoenix, adopting common-sense precautions can help you stay safe. Some tips for staying secure in both cities include:
Be mindful of your surroundings: Remain alert and pay attention to people and activities in your environment.
Secure your home and car: Ensure doors and windows are locked, and consider investing in a security system.
Avoid poorly lit areas at night: Stick to well-lit streets and avoid walking alone in unfamiliar areas after dark.
Know your neighbors: Establishing a relationship with your neighbors can encourage a sense of community and help keep your neighborhood safe.
Report unusual activity: If you observe something abnormal or potentially criminal, report it to the local police.
By taking these precautions and thoroughly researching neighborhoods, you can make an informed decision about where to live in Tucson or Phoenix and enjoy a safe, comfortable living environment.
Final Words – Tucson vs Phoenix
Both of these liberal cities in Arizona have their own unique appeal, lifestyle, and opportunities. When deciding between the two, consider factors such as your employment prospects, housing budget, desired lifestyle, and preferred recreational activities. Ultimately, the choice between Tucson and Phoenix will depend on your personal preferences and priorities. By carefully researching and comparing these two cities, you'll be better prepared to make an informed decision about where to live.