Best Places to Live in Charlotte, NC for Empty Nesters
Charlotte, North Carolina, is a compelling destination for empty nesters desiring to embark on a new chapter in their lives. It has a rich history, a dynamic culture, and lovely neighborhoods that can suit different interests and lifestyles. In this comprehensive guide, we will examine the 10 best places to live in Charlotte NC for empty nesters.
Our objective is to provide you with insightful information to aid in your decision-making. We will start with the tenth position and work our way up to the top of this list.
10. Steele Creek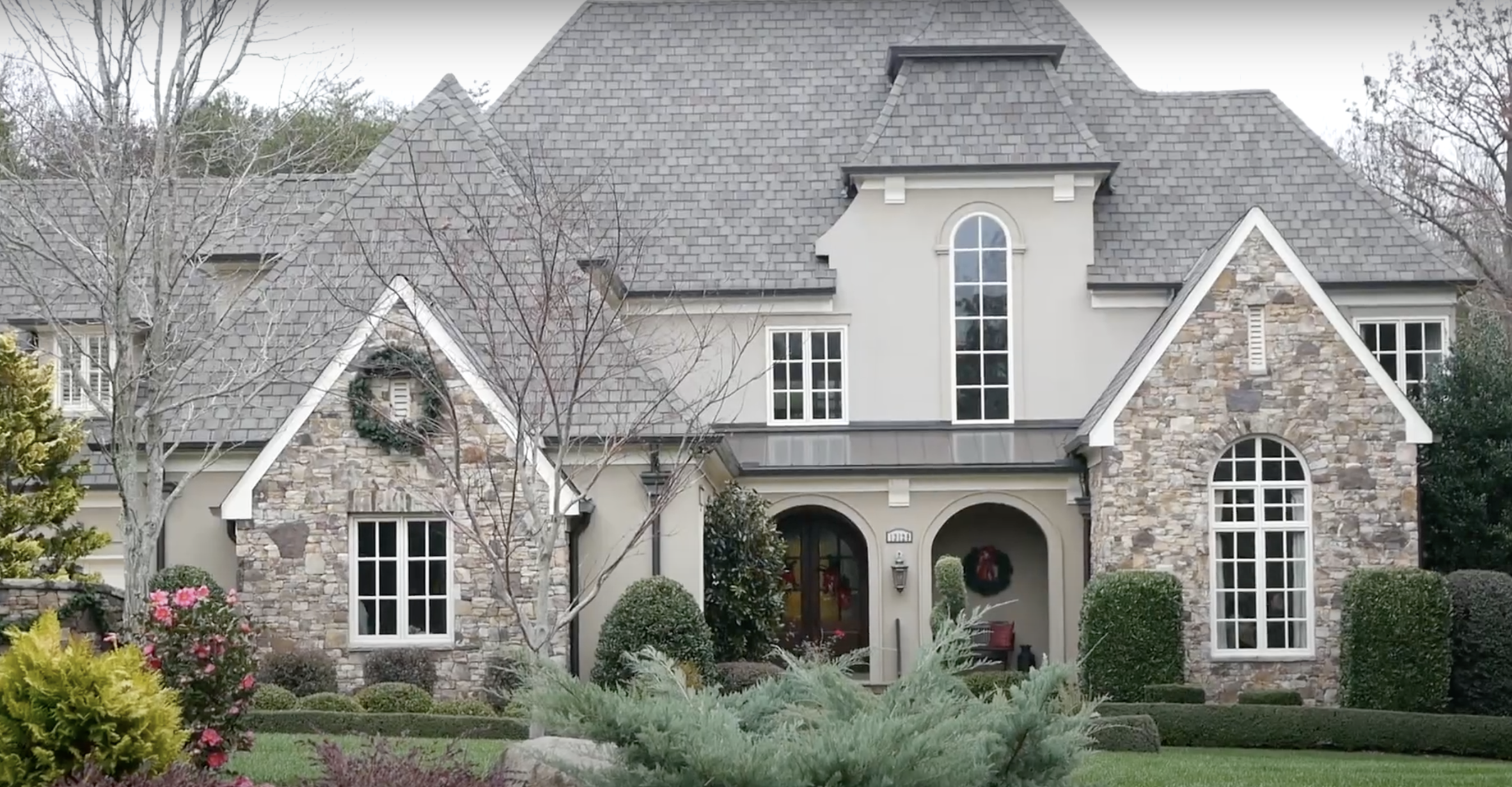 Situated in the southwest part of Charlotte, Steele Creek has a reputation for its tranquil atmosphere and tight-knit community. This area boasts an array of recreational amenities, including golf courses and parks, allowing plenty of opportunities for outdoor pursuits.
At the heart of the neighborhood, you'll find the Ayrsley Town Center, a vibrant hub hosting various restaurants and shops catering to various tastes and preferences.
Empty nesters can enjoy their golden years in Steele Creek, which has everything from charming single-family homes to luxury apartments. The proximity to Lake Wylie allows residents to enjoy lakeside walks and picnics in a beautiful setting.
9. Elizabeth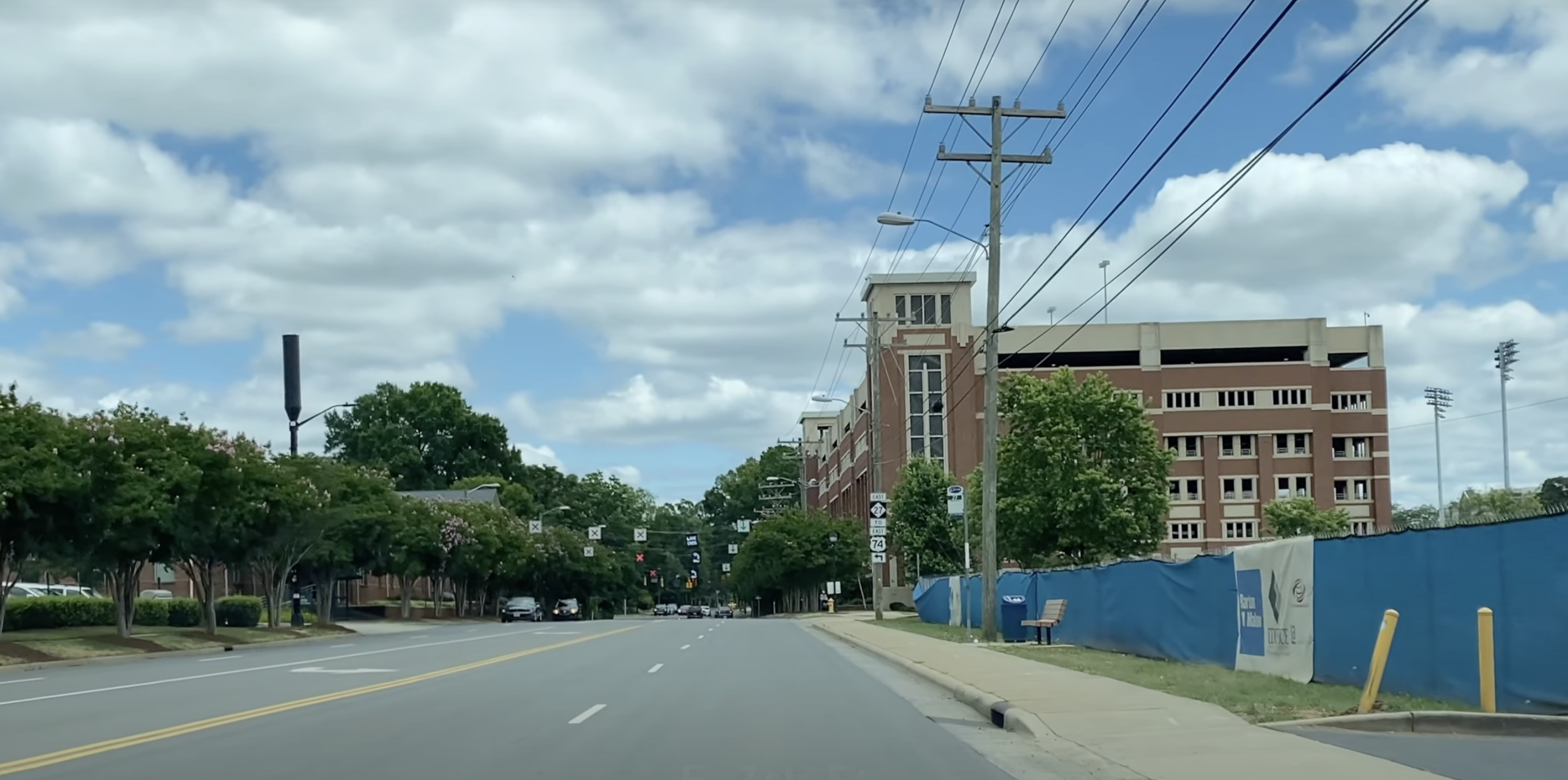 Elizabeth occupies the ninth position on our list, which comes as no surprise. This neighborhood is one of the oldest in Charlotte, with tree-lined avenues and elegant homes that harken back to a bygone era. Empty nesters will find the close proximity to Novant Health Presbyterian Medical Center a comfort, along with a delightful array of eateries and cafes throughout Elizabeth's streets.
Within this neighborhood, you'll discover Independence Park, Charlotte's very first public park, providing a lush green retreat for residents seeking leisurely strolls and delightful picnics. This park has recently gone under some significant renovation, enhancing its value to the local community.
Elizabeth is a refuge for those with a passion for culture, as its theaters and art galleries promise a rich and vibrant cultural experience. The sense of community runs deep in Elizabeth, with regular events and festivals fostering a warm sense of belonging and togetherness among its residents.
8. Plaza Midwood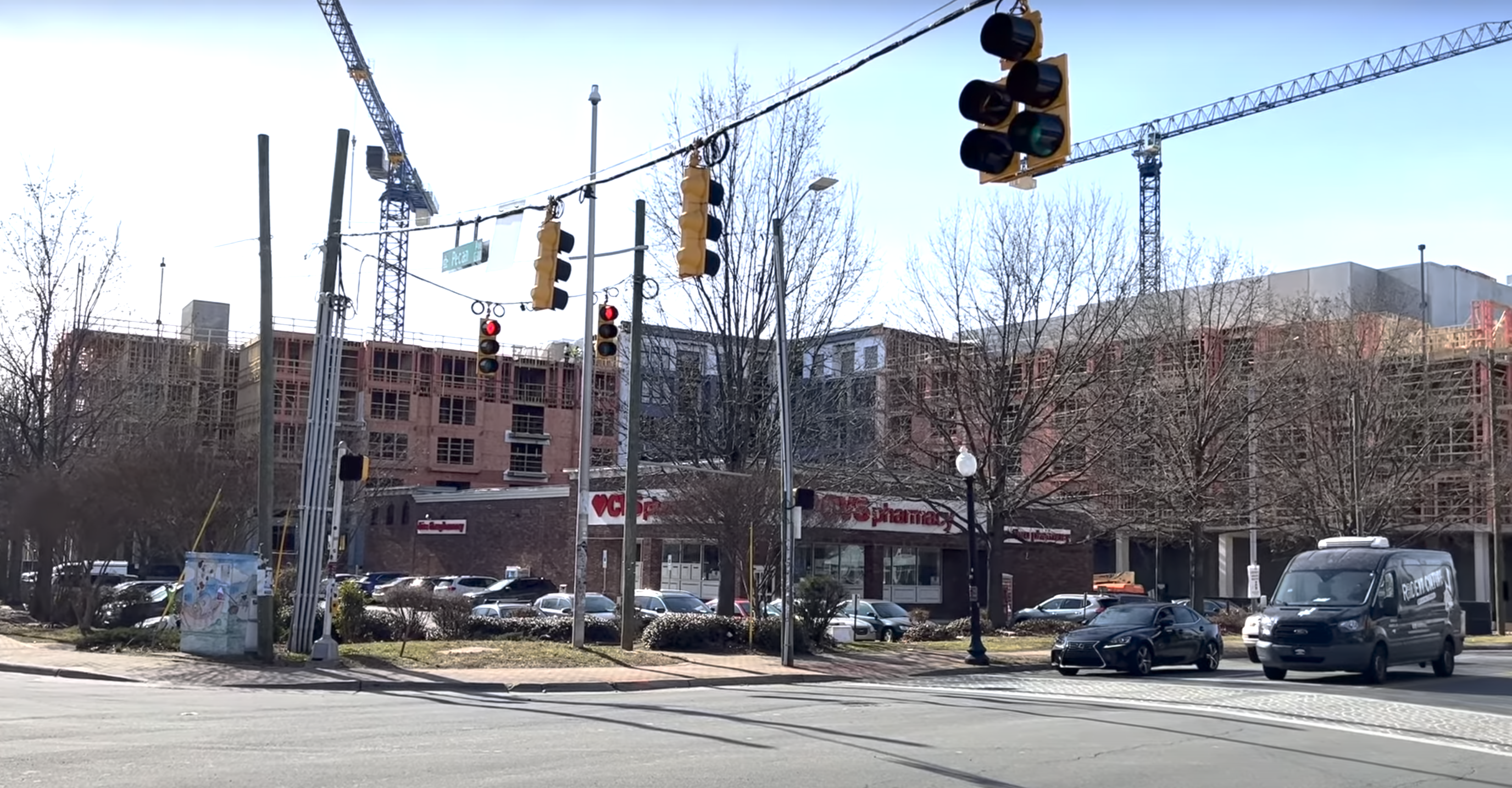 Our next stop is Plaza Midwood, a neighborhood renowned for its artistic spirit and tight-knit community vibe. With so many art galleries and studios here, this place acts as a haven for people with a creative spark. If you're an empty nester with an appreciation for art and creativity, Plaza Midwood is sure to feel like a welcoming home.
Furthermore, Plaza Midwood has different restaurants offering a wide spectrum of cuisines, providing residents with a delightful gastronomic experience. Housing options here are equally diverse, ranging from historic homes to modern apartments, ensuring empty nesters have a variety of choices.
The neighborhood garden is a wonderful amenity that allows residents to develop their green thumbs and build friendships with their neighbors. This is truly a place where artistic expression and community spirit come together harmoniously.
7. SouthPark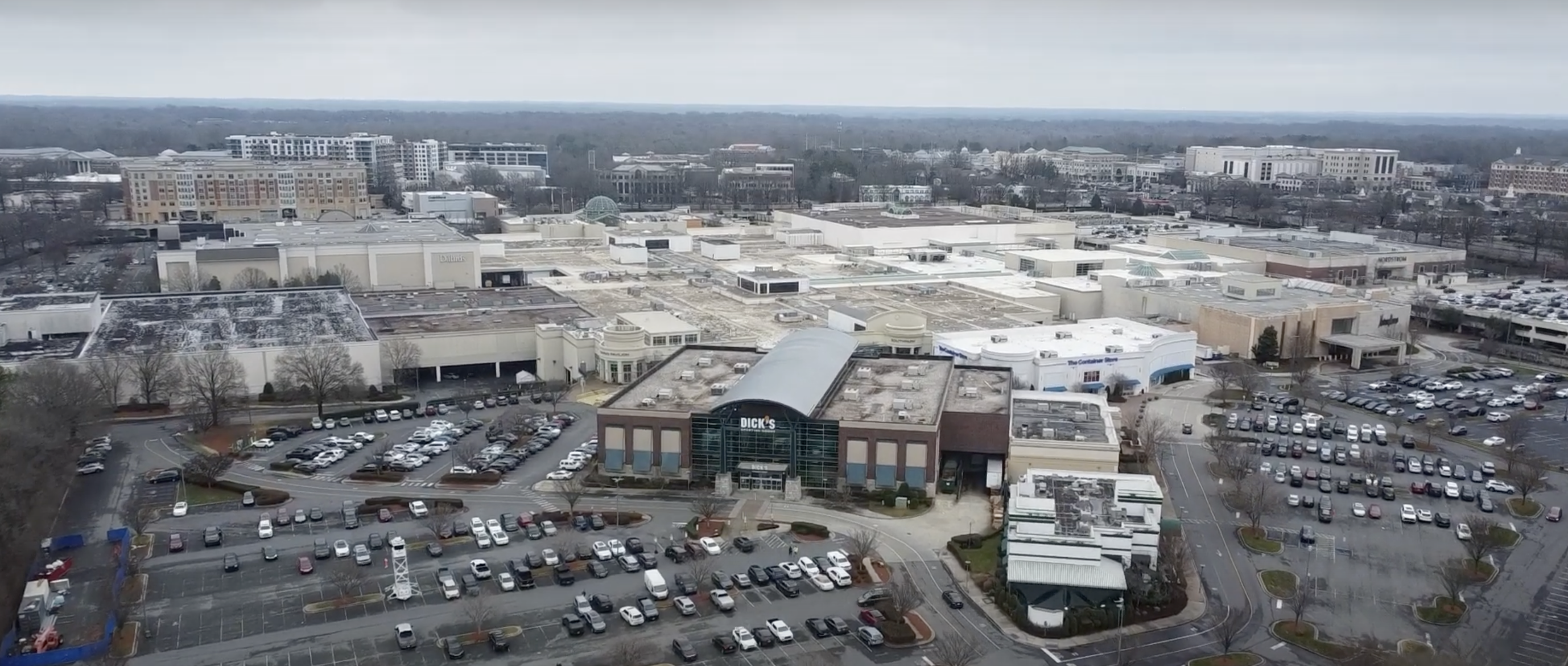 Securing the seventh position on our list is SouthPark, a neighborhood known for its upscale amenities and meticulously maintained landscapes. SouthPark Mall, the main attraction here, is a shopping hotspot full of high-end merchants and boutiques that cater to the most discerning clients, making it a dream for those who enjoy a touch of luxury.
Also, the presence of fine dining establishments promises a delightful culinary experience to its residents and visitors.
Empty nesters seeking a refined lifestyle will find SouthPark to be an ideal destination. Symphony Park, a charming green space, plays host to a variety of events, including summer concerts and festivals, adding a vibrant cultural touch.
SouthPark offers different residential options, from luxurious apartments to townhomes, ensuring that those looking to downsize can do so without compromising on comfort and luxury.
6. Dilworth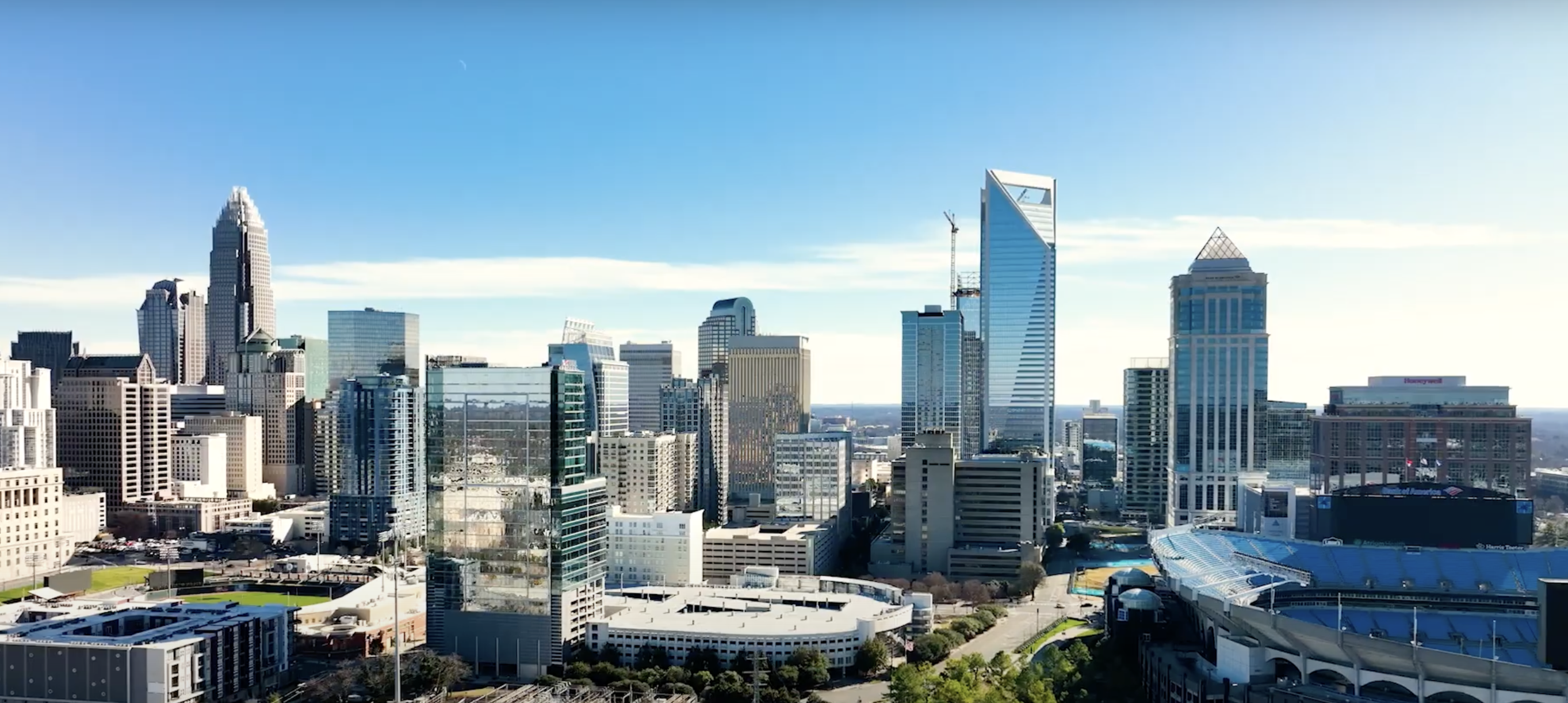 Claiming the sixth spot on our list is Dilworth, a neighborhood steeped in historical significance and adorned with meticulously preserved architectural treasures. Empty nesters who are interested in history will find Dilworth to be a great trove of cultural riches.
Dilworth's streets are graced by the presence of mature oak trees, forming a lush canopy of greenery that enhances the tranquil ambiance of the area. The Latta Park located here is a cherished haven featuring expansive green spaces perfect for leisurely strolls and outdoor activities.
Also, Dilworth has a wide range of restaurants that all serve delicious food, making sure that locals have a great time eating out. Housing options span from charming historic homes to modern condos, providing a broad spectrum of choices for empty nesters seeking a community with a rich heritage and a strong sense of togetherness.
5. Ballantyne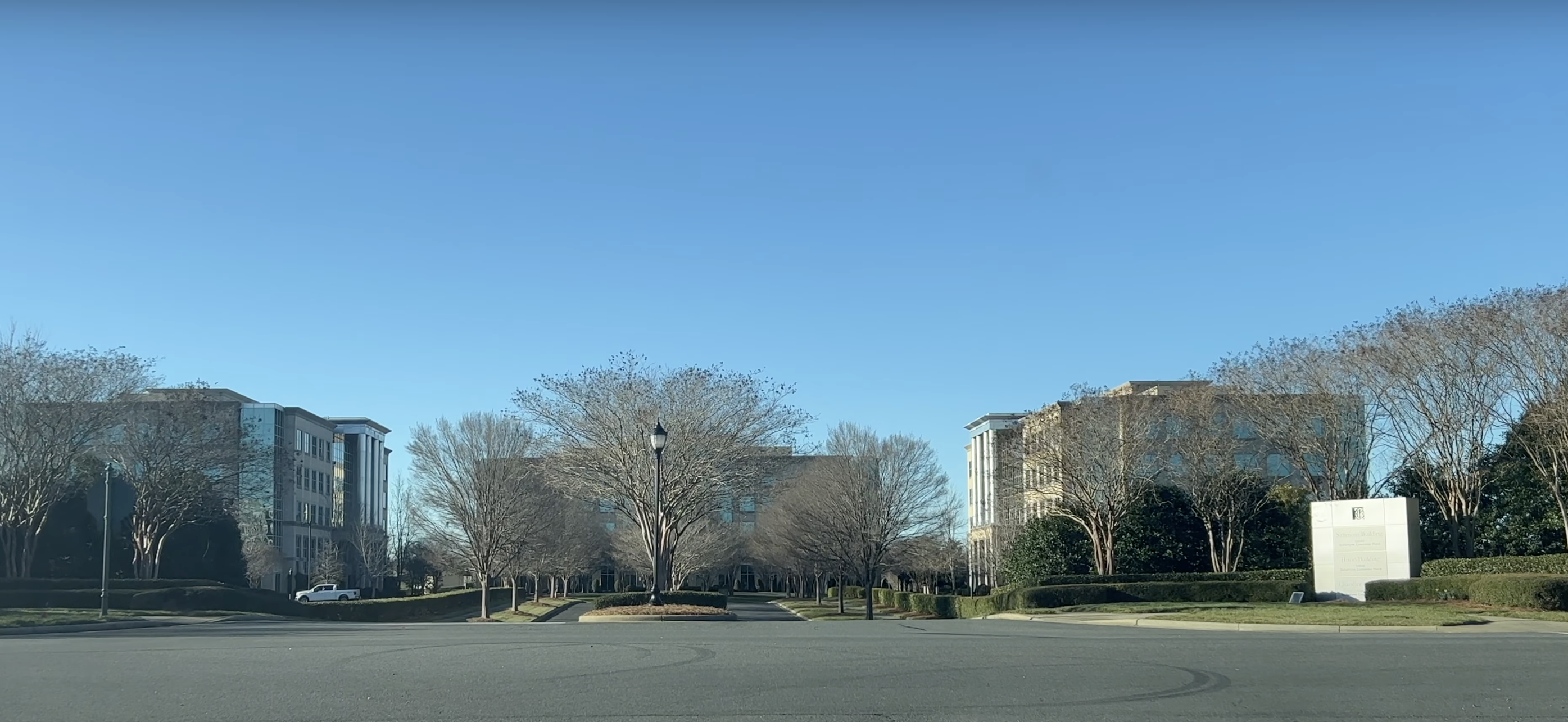 Ballantyne, a contemporary and affluent neighborhood that redefines luxury living, ranks fifth on our list. Here, an abundance of conveniences promise a life of comfort and opulence.
Ballantyne Village, a concentration of high-end boutiques and restaurants, is a one-stop shop and dine destination. In addition to retail therapy, it has many golf courses and parks for outdoor enthusiasts.
For empty nesters committed to maintaining an active lifestyle, Ballantyne offers many centers and yoga studios to cater to your wellness needs. Housing options here are also equally diverse, encompassing luxurious single-family homes and apartments, guaranteeing a comfortable and lavish living experience for all residents.
4. Myers Park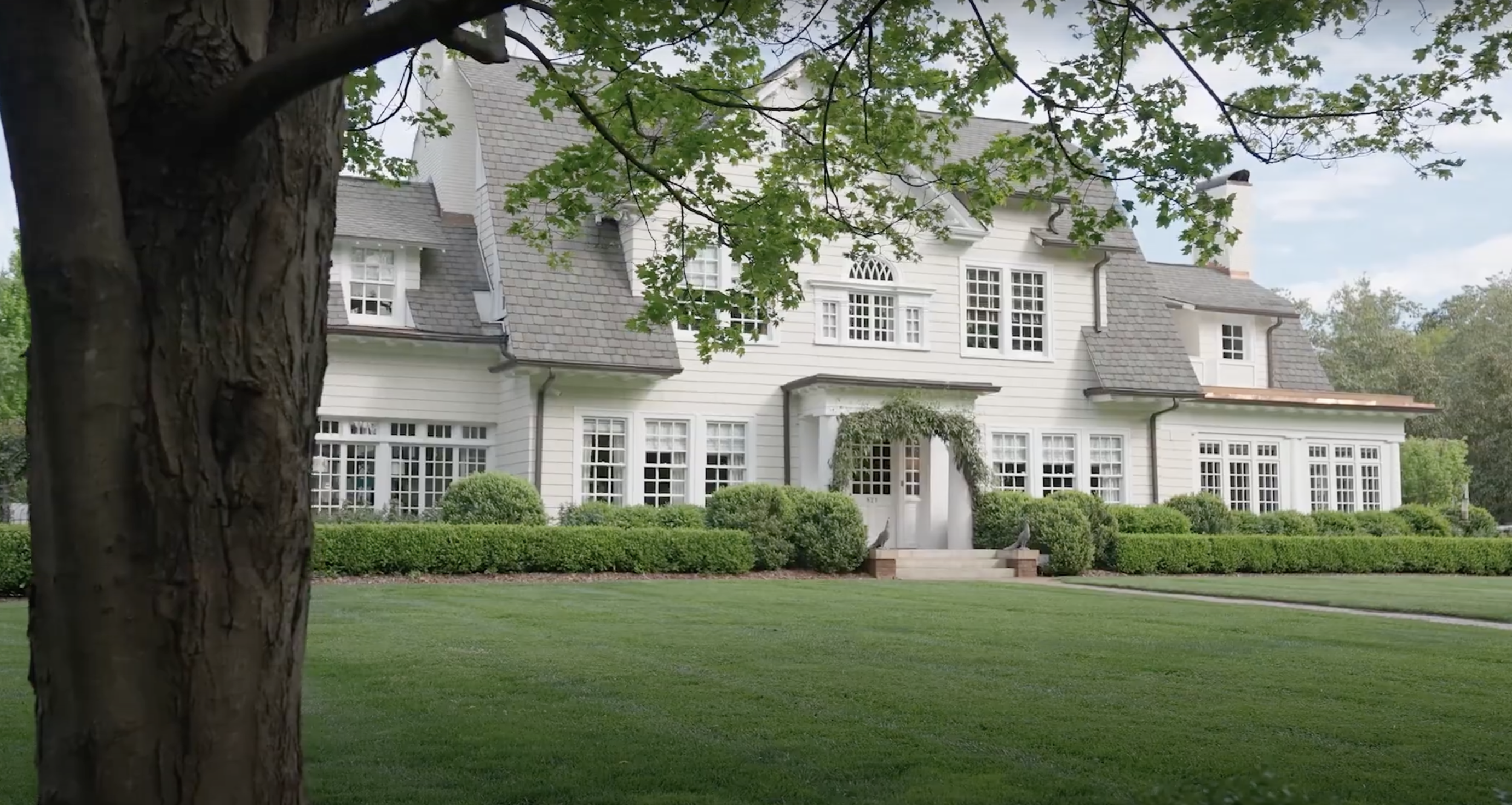 Taking the fourth position on our list is Myers Park, a neighborhood that epitomizes elegance and sophistication. This distinguished area is characterized by its meandering avenues adorned with majestic oak trees, creating a truly picturesque setting perfect for leisurely strolls.
Empty nesters will love Myers Park's tranquility and accessibility to upmarket stores and good dining. Freedom Park, a vast green place for outdoor sports and relaxation, is this neighborhood's treasure.
Adding to its allure is the Myers Park Country Club, serving as a central hub for socialization and recreational pursuits. Housing options in Myers Park reflect its upscale nature, with an array of stately homes and luxurious apartments available for those seeking a refined lifestyle.
3. NoDa (North Davidson)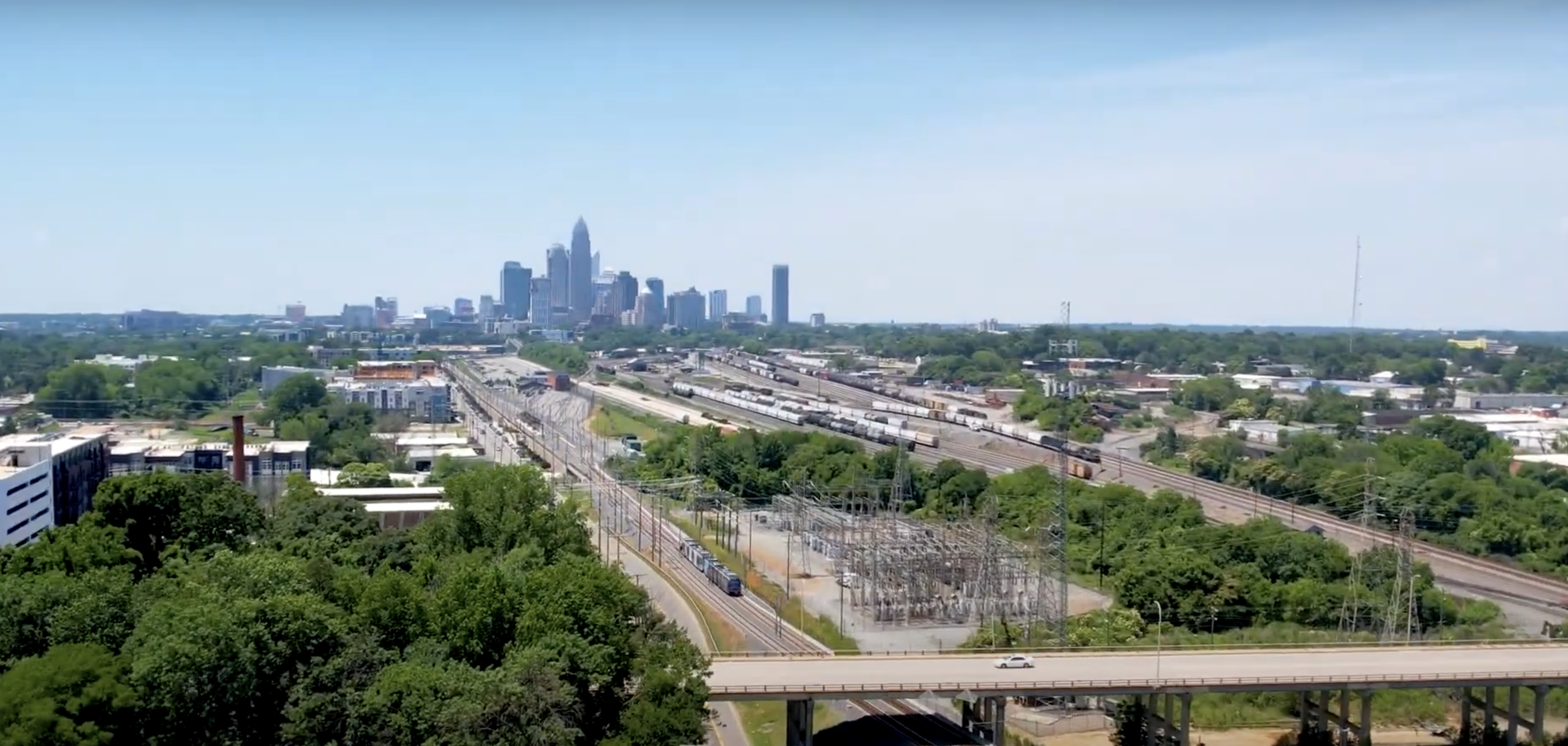 NoDa, an abbreviation for North Davidson, secures the well-deserved third spot on our list, celebrated for its vibrant artistic spirit and thriving community ambiance. This neighborhood serves as a haven for artists and creatives, boasting a multitude of art galleries and performance venues that contribute to a culturally enriching experience.
Empty nesters who have a deep appreciation for art and culture will find NoDa to be an inspiring and invigorating locale. Beyond its cultural offerings, it is also renowned for its eclectic assortment of restaurants and breweries, ensuring a delightful gastronomic adventure.
NoDa also has multiple housing options, ranging from historic mill homes brimming to modern apartments, catering to a variety of preferences. Furthermore, it has a calendar of events and festivals throughout the year, nurturing a profound sense of community and togetherness.
2. South End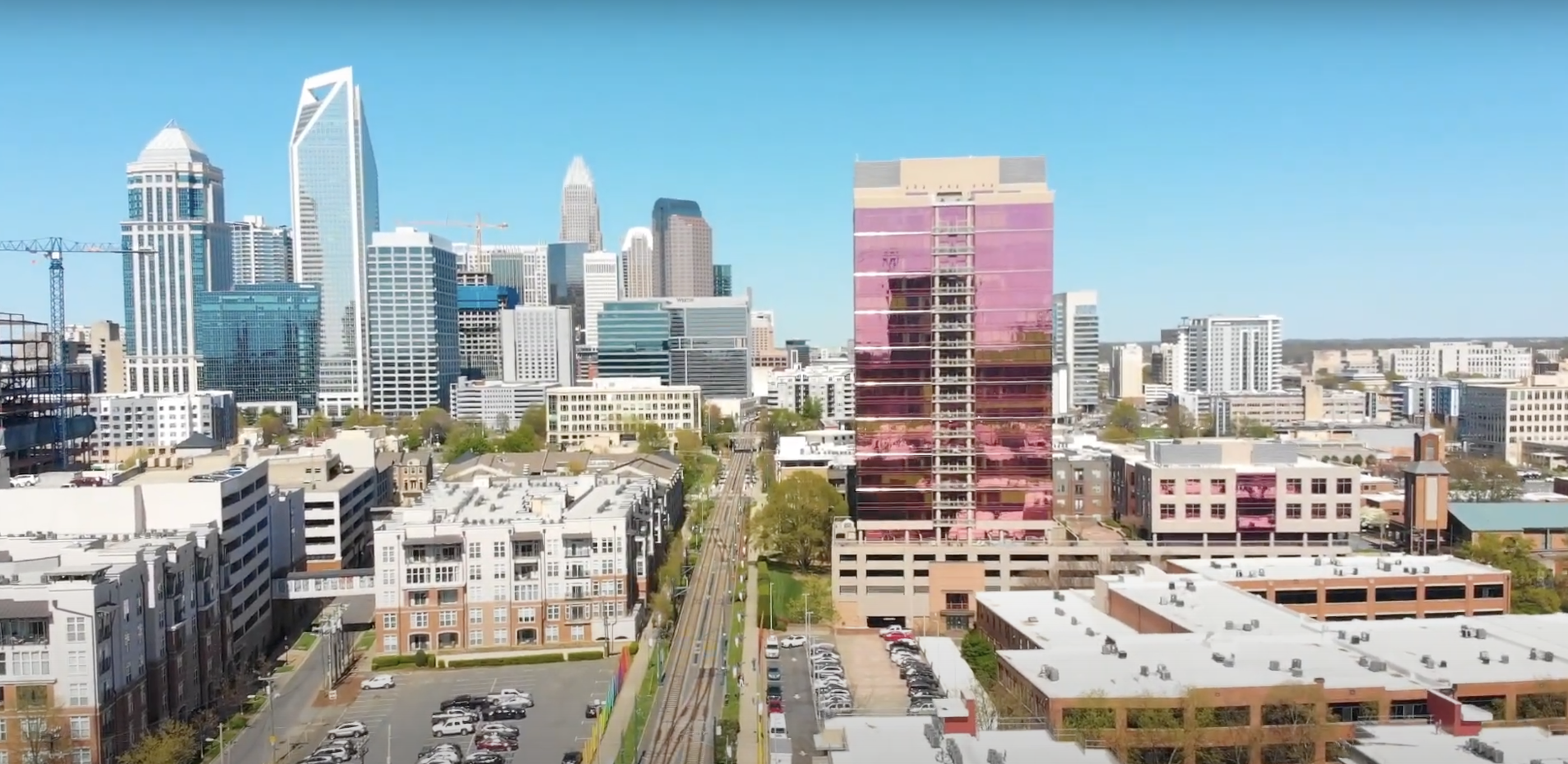 As we approach the pinnacle of our list, South End emerges as a neighborhood that skillfully melds modernity with a rich historical legacy. This area stands as a magnet for empty nesters, thanks to its dynamic atmosphere and a diverse array of amenities that cater to a range of interests.
One of the standout features of South End is the Rail Trail, a prominent fixture that offers a picturesque path for walking and biking, encouraging residents to embrace healthy outdoor activities. Adding to its charm is a delectable selection of restaurants serving a wide variety of cuisines, ensuring that even the most discerning palates will be satisfied.
For the housing options, it offers modern apartments and beautifully restored lofts for a variety of tastes. Moreover, there are several art galleries and studios, enriching the cultural tapestry and providing residents with a truly immersive artistic experience.
1. Uptown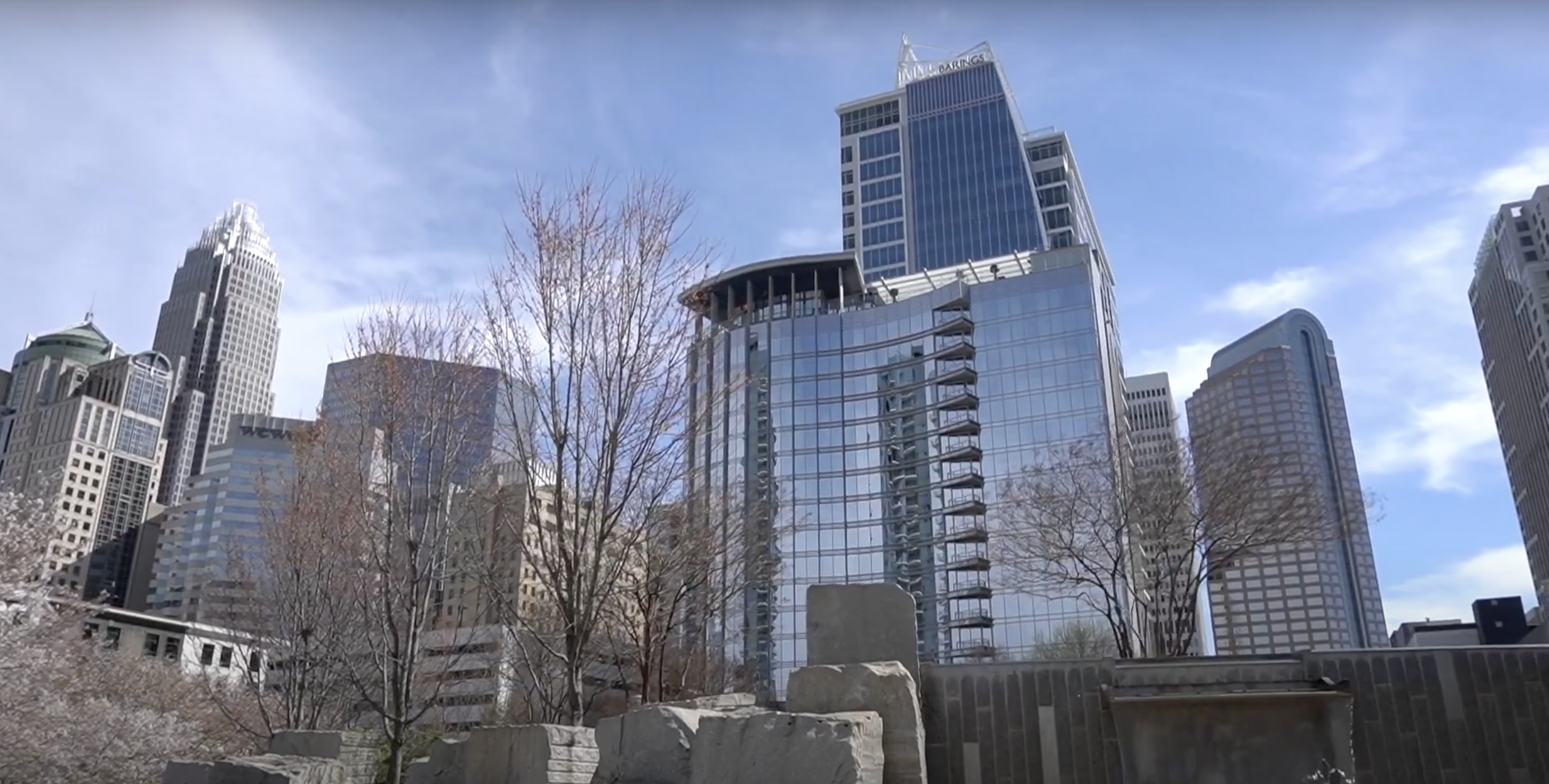 At the top of our list is Uptown, the pulsating heart of Charlotte, offering an unrivaled urban living experience tailor-made for empty nesters. This neighborhood stands as a vibrant hub of activity, where a multitude of high-end shops, gourmet restaurants, and cultural venues are practically at your doorstep.
Uptown boasts several parks, among them the charming Romare Bearden Park, which provides a verdant oasis amidst the urban landscape—a tranquil haven for relaxation and leisurely strolls. Theaters, museums, and other entertainment outlets boost culture and enrich residents' lives.
Housing in Uptown is the epitome of luxury, featuring a range of high-rise apartments that offer breathtaking views of the city skyline. The neighborhood also prides itself on excellent connectivity, courtesy of a well-developed public transportation network, making it remarkably convenient for residents to traverse the city.
The housing options here are an epitome of luxury, with a variety of high-rise apartments offering stunning views of the city skyline. The well-developed public transit network here makes city travel easy for inhabitants. Uptown represents the quintessence of urban living, promising a life of richness and fulfillment for empty nesters seeking to savor the very best that Charlotte has to offer.
Conclusion
As we bring our exploration of the 10 best places to live in Charlotte NC for empty nesters to a close, it becomes abundantly clear that this city harbors a tapestry of locales, each possessing its own unique personality and array of amenities. From the artistic vibrancy of NoDa to the urban allure of Uptown, Charlotte offers a neighborhood to cater to every preference and lifestyle.
Charlotte offers a rewarding lifestyle, whether you choose Dilworth's history or Ballantyne's modern amenities. As you begin this exciting new chapter in your life, we hope this guide has helped you find the perfect neighborhood to call home—one that meets your practical needs and resonates with your spirit, offering a harmonious blend of comfort, convenience, and cultural enrichment.
We've also written an article on safety in Charlotte.